When you become a member of LMH, it isn't just for the period of time that you're a student – in fact you will join a community, thousands strong, that you'll be a part of for the rest of your life.
The Development Office
In the Development Office, we put on exciting events for students and alumni to help you feel connected to that community; work with students to fundraise for the scholarships, bursaries and hardship funds that they might need; offer various employment opportunities within the college, so students can earn some money while supporting LMH; and give students the opportunity to meet alumni in their planned field of work, to help them get a job when they leave LMH. We also run graduations and, once you become an alumnus, will keep you up to date with publications and news articles, so you know what's going in the college that will always be (in some small way) your home.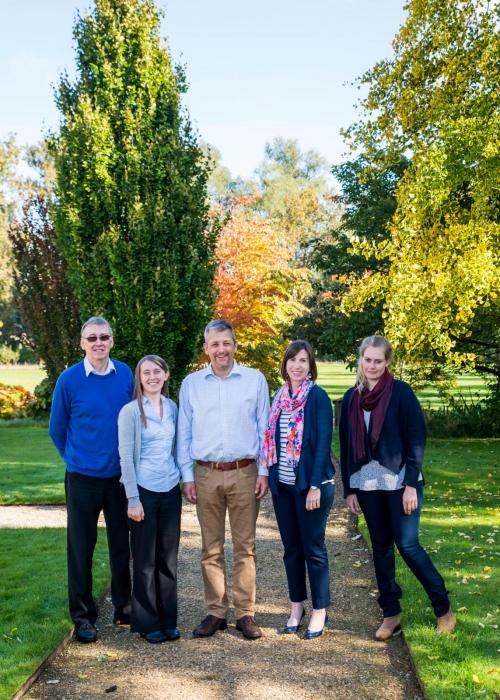 Careers Advice
The TASTE Programme – or 'Take A Student To Eat' – links up students with alumni who can help them get the job they want after uni. Many alumni are more than happy to give advice and support, and we have a huge range of volunteers from any different fields available. Want to be a lawyer? A journalist? An entrepreneur? Or just not sure what to do? Our TASTE database might just contain the right person for you!
Not convinced? Here is what two participants in the programme have to say:
In the future, I hope to work as a researcher for television and so I was excited to be matched with Marek Pruszewicz, Head of Global Video at the BBC. Not only did Marek give me lots of advice about routes into the media, but he also gave me a sneak-preview tour of the new BBC building before broadcasting from there had even begun. To see the studios and to be right in the middle of the newsroom as stories broke was an amazing experience! I am very grateful to LMH for setting up this scheme and would recommend it to anyone: even if you are unsure of your career path, it is a great opportunity to talk over your options and find out what a job is like from day-to-day.
Katie Barron (2011 History)
I'm not sure how I got to be in the news business longer than Katie has been alive, but once I got over that fact, I realised that I might actually have some useful advice to pass on. I also realised that I've been jolly lucky. Meeting someone just starting out has that rather humbling effect. It helped, I think, when I mentioned that I did precisely nothing about getting into journalism during my time at LMH. If I can make a career of it after that kind of start, Katie and other talented and determined people like her should be just fine.
Marek Pruszewicz (1986 PPE)
This scheme is open to Undergraduates and Postgraduates - and in some instances, recent leavers who may also require support beyond LMH.

Interested students should send an email to: development@lmh.ox.ac.uk with the details of their course and their query, and as much information as possible about the type of career they are interested in.
Working with us
The Development Office employs students to help with its Telephone Campaign in March and to work at the Gaudy (a big party for all LMH alumni) in June. The positions are well paid, and participants have a great opportunity to get to know alumni and potentially get valuable careers advice! The Development Office also runs regular events that students are invited to.