Making a regular gift
Giving regularly to LMH allows us to invest as much as we possibly can in our students and academics. Every gift adds up to make a significant difference and, for that reason, your gift can help the college to improve and develop and ensure that we meet the needs of the current generation whilst focusing on the future.
If you are considering making a gift to LMH, why not make it a monthly, quarterly, or annual gift? We have an online giving form which you can use to set up a regular Direct Debit donation to LMH. This form is secure, saves paper, and administrative time for the College, and is quick and easy to use.
Please watch the video above to learn more about the impact of alumni support at LMH.
If you have any questions about making a gift to LMH, please contact Sarah Jones (Development Manager).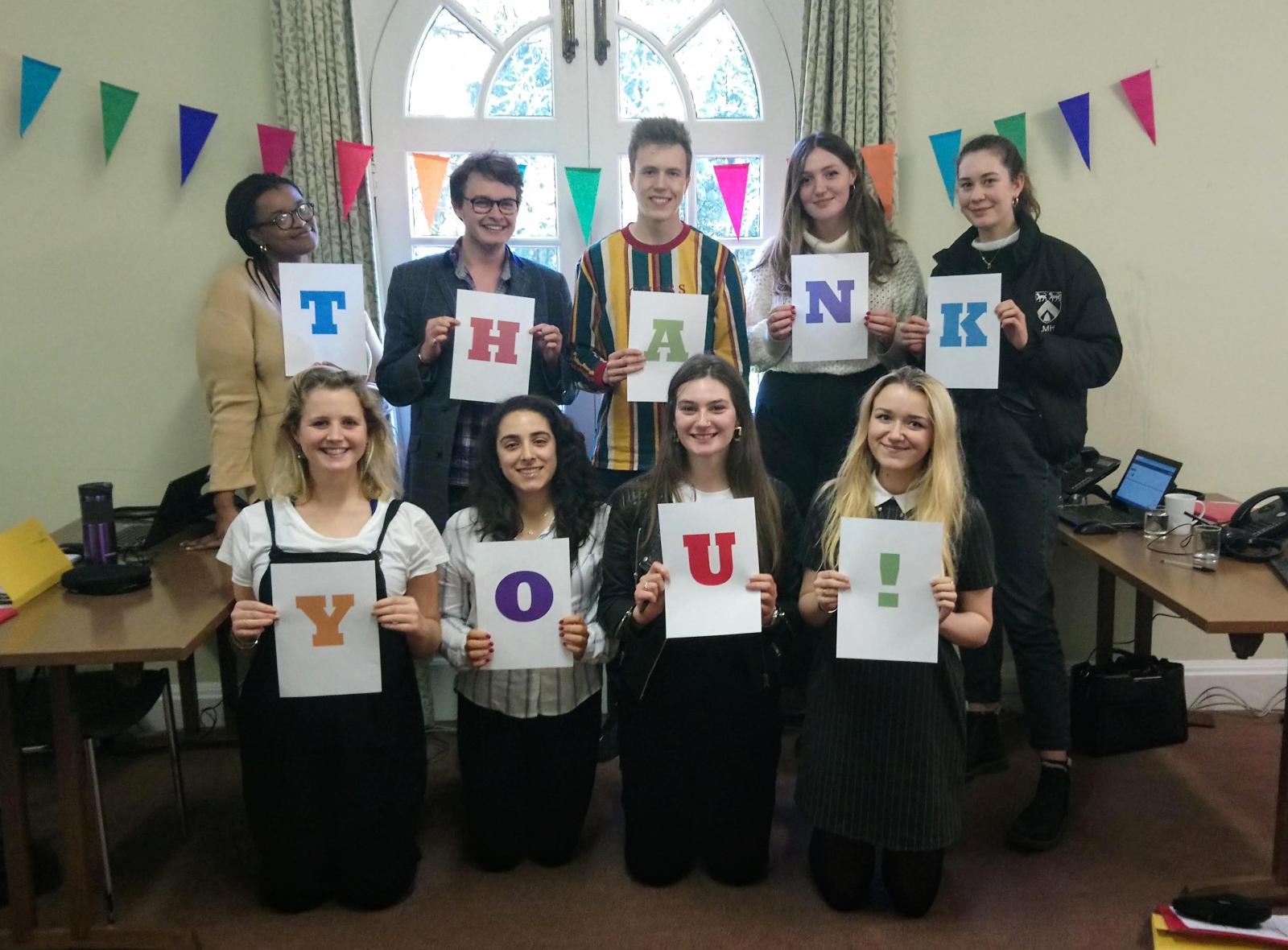 The impact your gift can make
Almost every aspect of LMH is supported by alumni donations. For example:
Graduate Scholarships
Student Hardship Funds
Welfare and Wellbeing
Teaching and Fellowships
The LMH Library
Outreach and Access Programmes
We rely on the support of alumni to continue providing our current and future students with the best possible experience at LMH, and each gift makes a direct difference to the educational experience we provide.
Last year over 1293 people made a gift to LMH, and £421,000 of the total we raised came from single or regular gifts of under £1,000. Every gift, no matter the size, adds up to make a huge difference. 

If you haven't contributed to LMH before, please join the growing donor community this year.
The value of giving regularly
We are very fortunate to have an ever-growing community of donors who choose to make gifts to the College regularly and we would like to take this opportunity to celebrate the value of these donations. Read about the ways in which regular gifts have had an incredibly positive impact on College life.