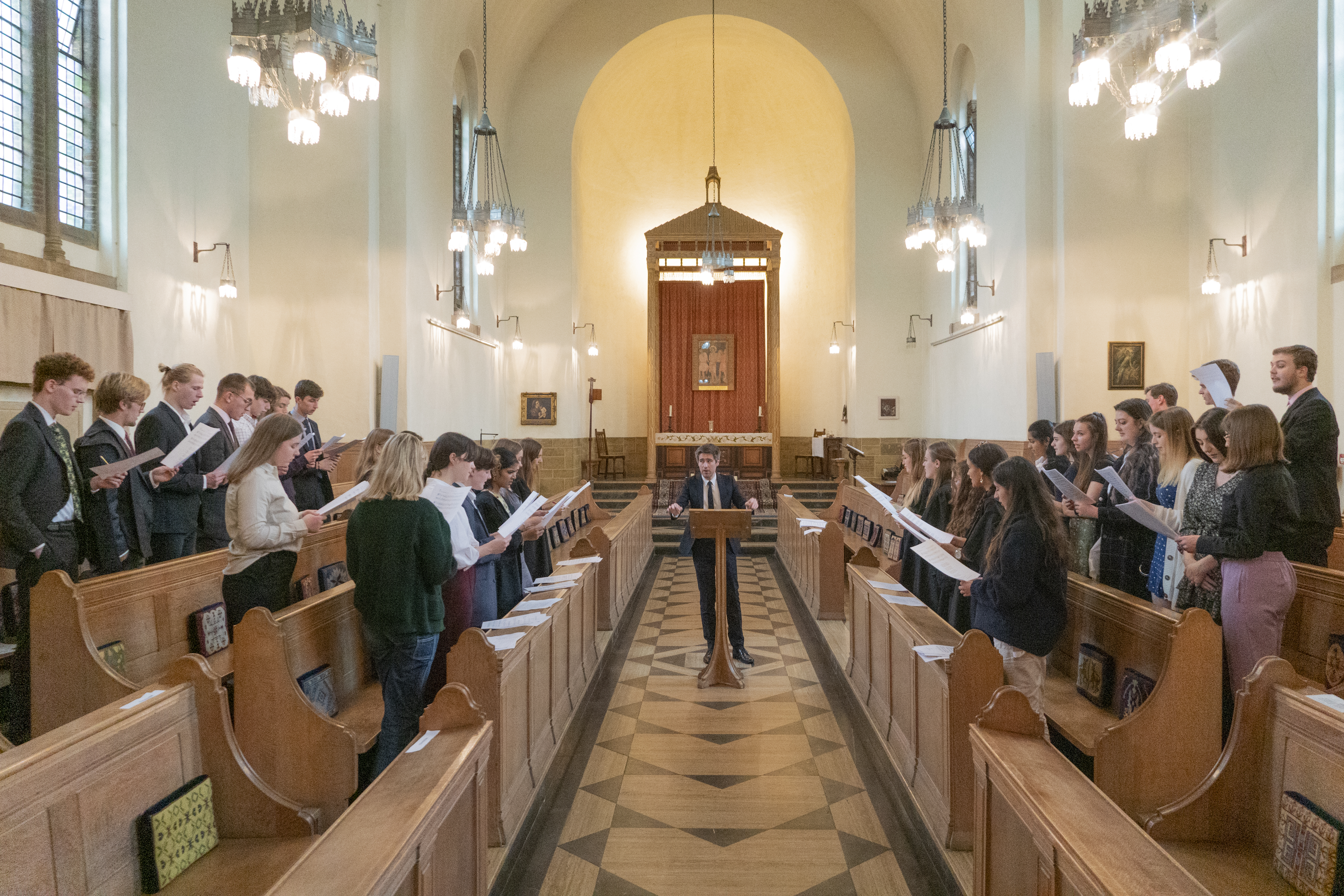 LMH Chapel Choir is a friendly non-auditioned choir, supported by auditioned choral scholars, organ scholars, and our Director of Chapel Music. New members are always welcome, no previous experience is necessary, and you don't have to be at LMH to sing with us – so just come along and join in!
We have a rehearsal and service in Chapel from 4-7pm every Friday during term. As you can see from this term's music list we have a diverse repertoire, which we sing to a good standard in a relaxed environment. Other perks of choir membership include a delicious (and free!) Formal Hall each week, post-service drinks in the SCR, and lively social activities including inter-collegiate choir football, choir crew dates, and regular overseas tours.
If you're interested in joining, or want to know more, please contact Paul Burke our Director of Chapel Music, or simply come along to a rehearsal. We'll look forward to meeting you!
LMH Chapel Choir is non-auditioned and open to all. Choir members can choose, if they wish, to audition for a choral scholarship – about which more information can be found here. Our two organ scholars play a central role in running the Chapel Choir, and more widely in the musical life of LMH – more information about them and about the organ scholarships can be found here.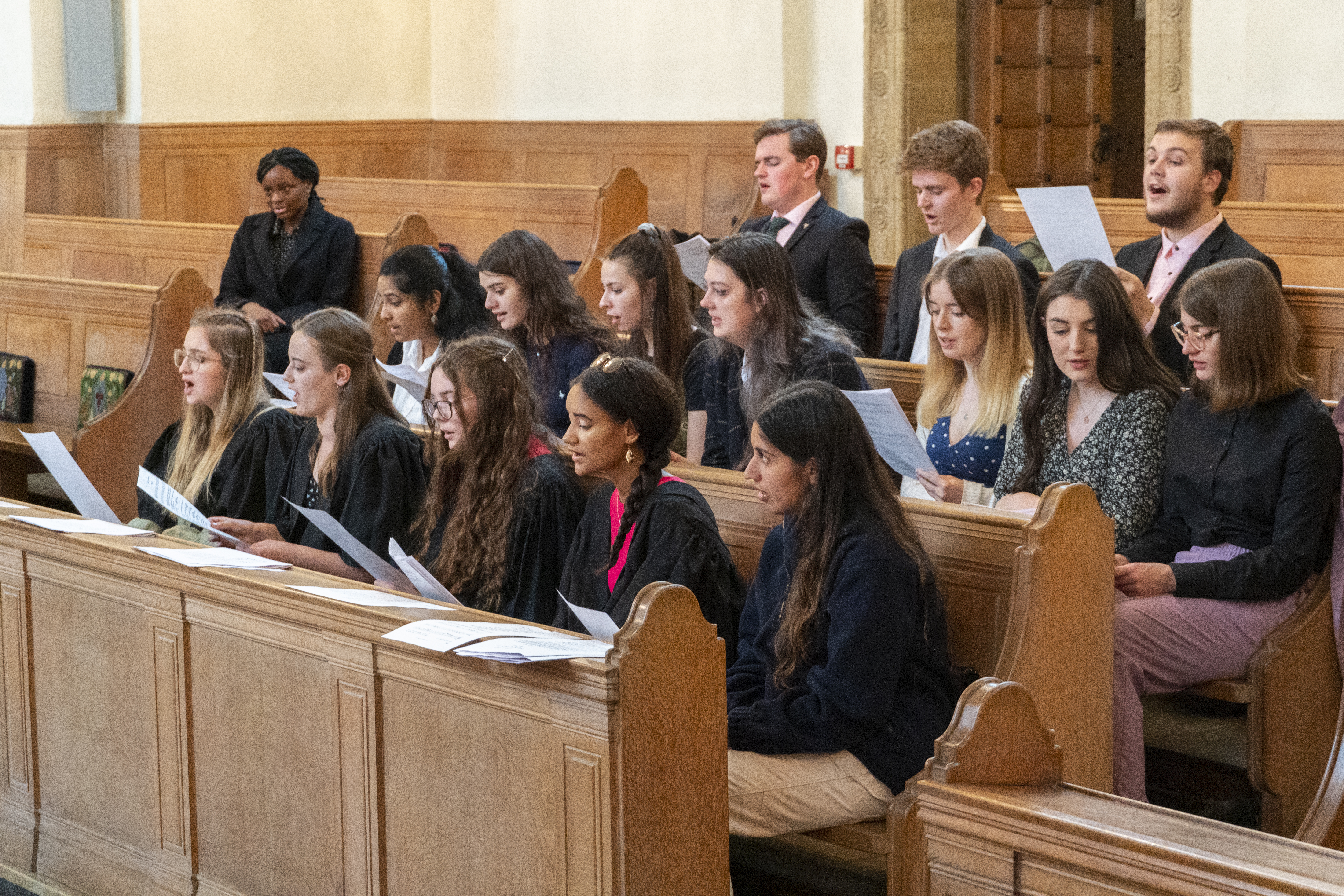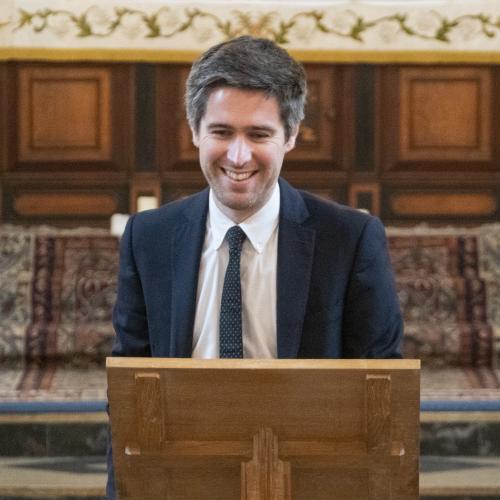 Paul Burke is Director of Chapel Music at Lady Margaret Hall. A graduate of Worcester College, Oxford, and the Royal Academy of Music, he is musical director of numerous choral societies and chamber choirs. He also regularly conducts London Contemporary Voices, which has involved performances at the BBC Proms, Queen Elizabeth Hall, and Glastonbury, as well as collaborating with musicians ranging from Imogen Heap and Nitin Sawhney to U2 and Andrea Bocelli.
Active as a composer, Paul's music has been recorded on the Naxos and Convivium labels, and performed in cathedrals and churches across the UK; highlights include premieres by Salisbury Cathedral Choir, the Choir of Selwyn College, Cambridge, and the Choir of St Martin-in-the-Fields.