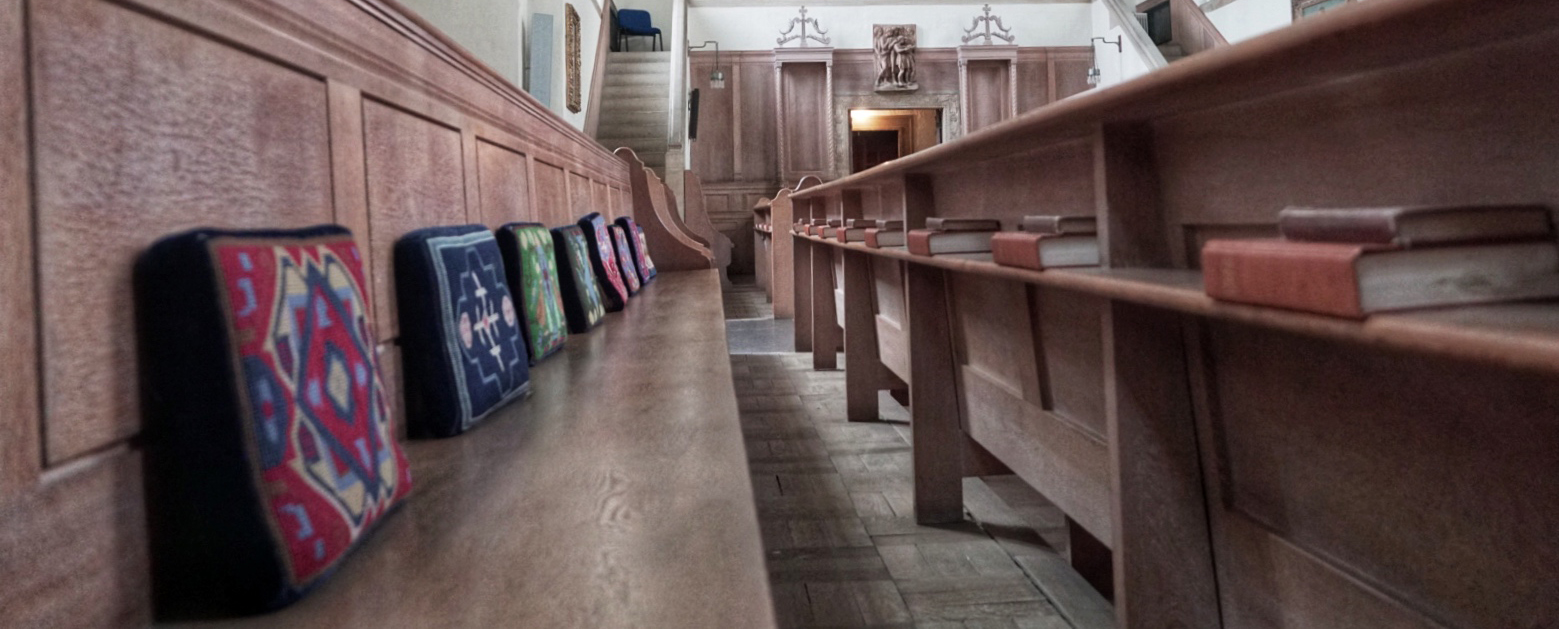 The Chapel at LMH is an open and inclusive community and everyone, and 'everyone' really does means everyone, is welcome.
The Chapel is part of the Deneke set of buildings and is hard to miss on the outside, but its entrance is easy to walk past if you are heads down and heading for the Dining Hall.  Look left as you enter the main building and it is at the end of the corridor.  The Chapel is open every day for prayer, (if you are the praying sort), silence, to light a candle or just enjoy the atmosphere. 
All members of College - Fellows, undergraduates, graduates and members of staff- are welcome to attend services in Chapel, as are members of the public: see the Services and Events page for details. These are Christian services, including a termly Roman Catholic mass; please see also our page about Non-Christian Faith Groups and places to worship in Oxford.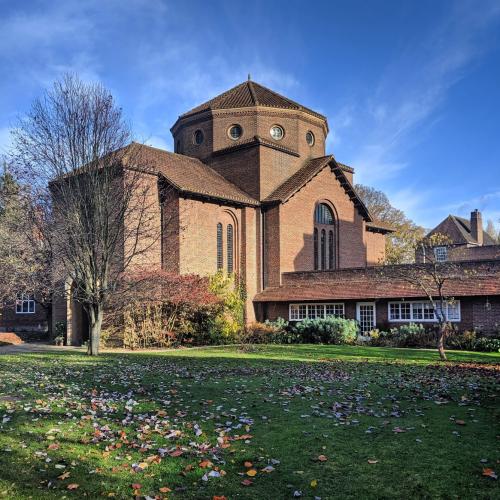 Reverend Andrew Foreshew-Cain
As Chaplain I am here for all members of the college and not just those who come to Chapel services.  I am a Church of England priest and was a parish priest in west London for many years before coming to LMH. Outside of term I live in Derbyshire with my husband, Stephen, and two cats. I run Chapel services and events, with our main service on a Friday evening before the Formal Hall. I am happy to meet with students to talk about issues of faith, and I work within the college to make sure everyone can practise their faith freely and without difficulty. If you have any questions or concerns please do be in touch with me
I work with the Head of Wellbeing, Dean and Junior Welfare Deans as part of the welfare support offered here in college and am always available for a chat, a coffee or a stroll round the park.
My office is on the second floor of Deneke, above the Principal's office, and I welcome visitors to come along for a chat.
Students and those with connections to the college can marry in the Chapel if they wish to do so, though it is currently only possible for us to host Church of England services. If you'd like a blessing after a Civil Partnership or for your faith leader to offer a service after your wedding elsewhere then please do be in touch. LMH wants to be as accommodating as we can be to help you celebrate your wedding day and commitments.