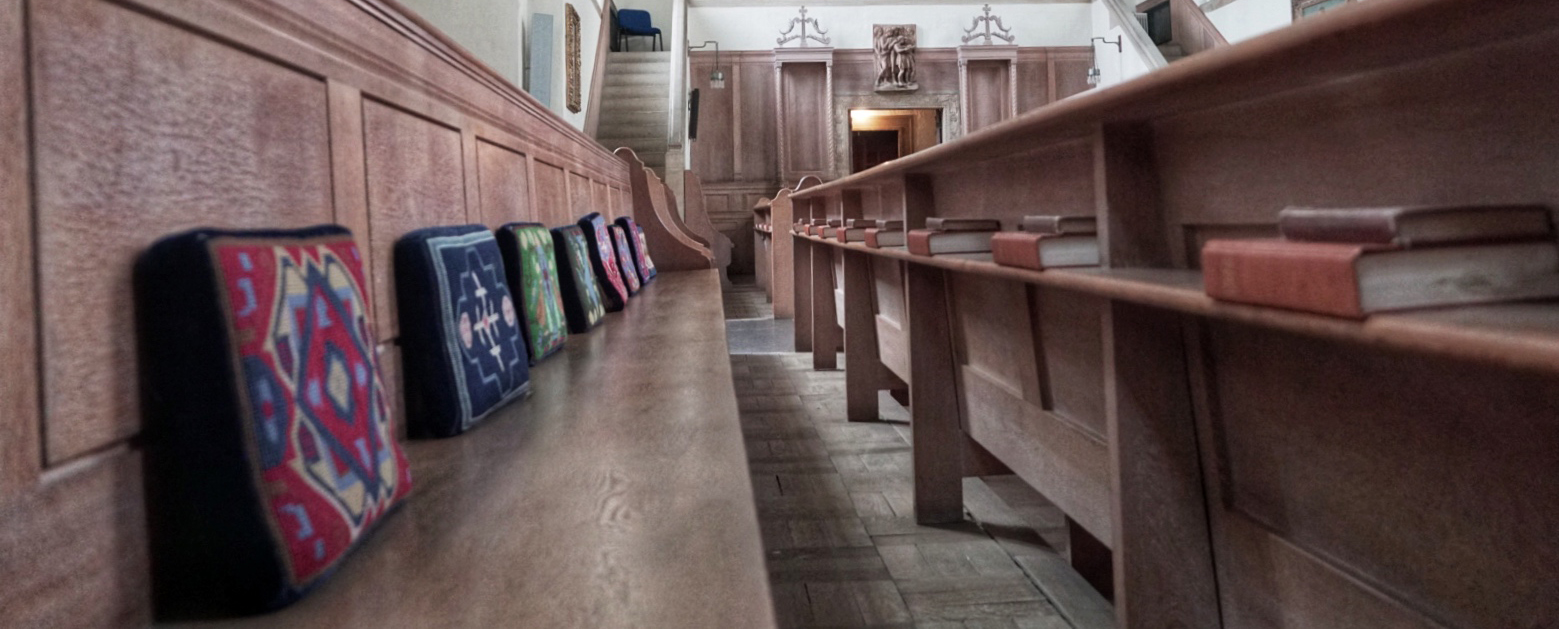 The Chapel at LMH is an open and inclusive community and everyone, and 'everyone' really does means everyone, is welcome.
The Chapel is part of the Deneke set of buildings and is hard to miss on the outside, but its entrance is easy to walk past if you are heads down and heading for the Dining Hall.  Look left as you enter the main building and it is at the end of the corridor.  The Chapel is open every day for prayer, (if you are the praying sort), silence, to light a candle or just enjoy the atmosphere. 
All members of College - Fellows, undergraduates, graduates and members of staff- are welcome to attend services in Chapel, as are members of the public: see the Services and Events page for details. These are Christian services, including a termly Roman Catholic mass; please see also our page about Non-Christian Faith Groups and places to worship in Oxford.