Deneke Display Shows off Vibrant College History
In 2018, a four-month project to refurbish the Deneke Corridor has been completed, with the hanging of a fantastic display of LMH Alumni portraits. Connecting the SCR, Dining Hall and Chapel with the rest of College, Deneke is a central part of College life, used by most LMH members on most days. The programme of works, starting just before Christmas, has seen new flooring, ceiling, wiring, lighting, a crisp, bright paint job and subtle, modern lighting installed - all an immense amount of dedicated and high quality work for our Maintenance Team, to whom we're very grateful. 
The new pictorial display is the final and dramatic culmination of the effort. The forty or so portraits, biographical notes and displays of publishing and similar achievements all add up to give a wonderful sense of the great variety of former students who were partly shaped by their time within the walls of LMH, and who have gone on to  lead lives of distinction.
They include scientists, philanthropists, artists, poets, historians, spies, lawyers, musicians, actors, medics, philosophers, journalists, public servants, prime ministers, explorers, suffragists, preachers, social reformers and much more. The intention is to rotate a few images each year, so there will be more to discover in the future.
The images are displayed with uniform, simple modern frames, and at a rather lower height than traditional halls of portraiture. As well as making the display more accessible to wheelchair users, this has the effect of inviting the viewer to look the subjects in the eye, and think of them as peers. It makes a powerful and motivational statement to current students, who we hope will find inspiration in many of these figures. We are also sure that visitors to the College will be fascinated to know of just some of the distinguished figures to have spent their formative years at LMH. Our role in national - and international - life shines through.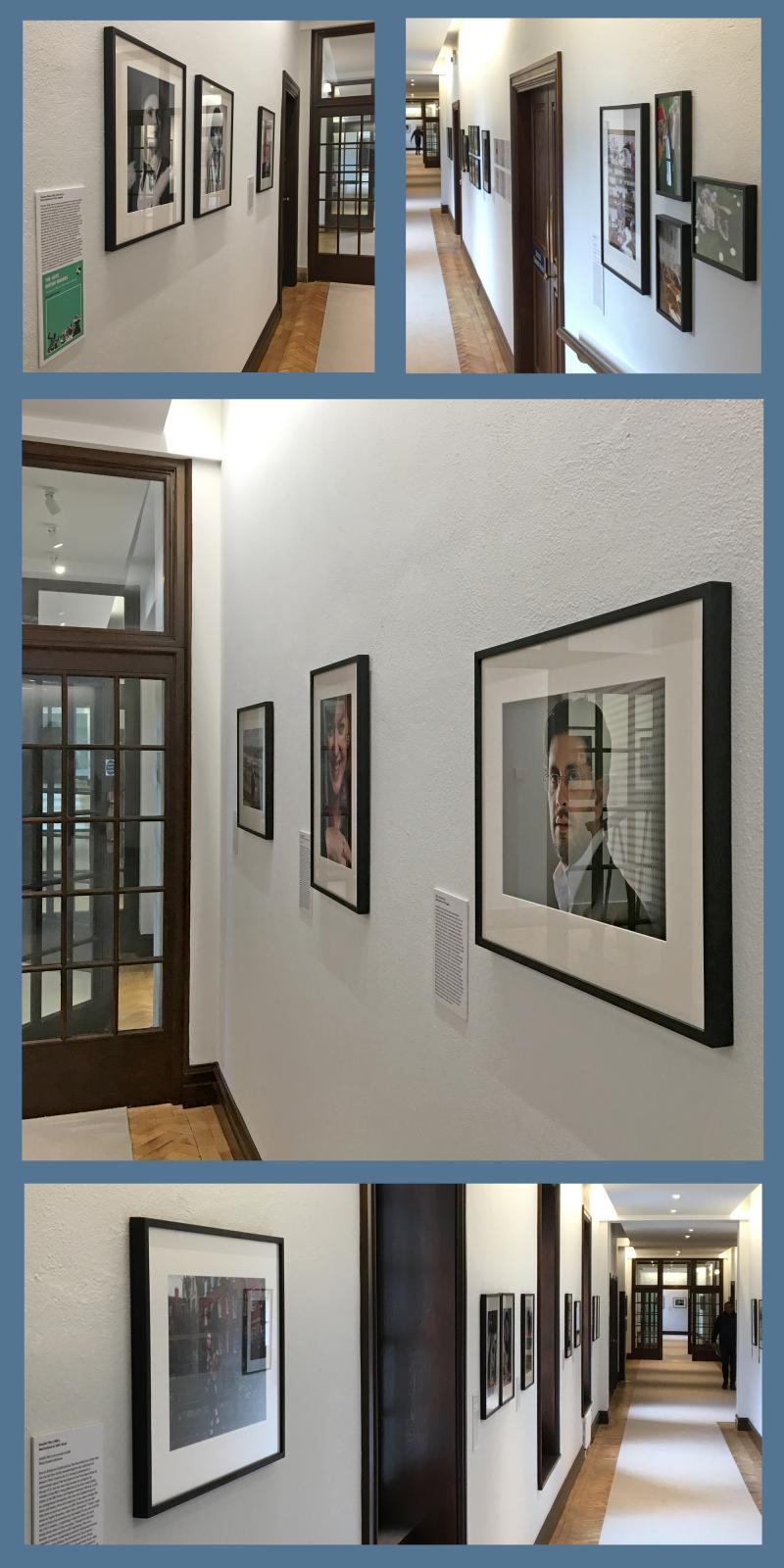 Many of these faces will be familiar to those who have an interest in College history. But others are new to virtually everyone. Just beyond the Committee Room, for instance, you'll find Millicent Bagot, who got a fourth at LMH in Classical Mods in 1927, and then went on to become one of MI5's top mole-catchers. She may have been the model for Le Carre's Connie Sachs. We have managed to unearth the only known picture of her.
A note on the behind the scenes work on this project. It has been assembled by Jessica Freeman Attwood, a young curator, under the supervision of an alumna, Eleanor Nairne, an experienced curator at the Barbican who has herself recently staged the much-acclaimed Basquiat exhibition. Jessica has worked extremely hard to source the most arresting and interesting photographs of each subject. In the case of all living alumni, she has sought the approval of the subject and has cleared the rights with the photographer or their estates, where known. The photographers include Jane Bown, Mark Gerson, Angus McBean, Steve Pyke. Others of the images have been sourced from the LMH Archives, with many thanks to Archivist Oliver Mahony and Development Director Tim Pottle, for all their help on research and for their liaison with alumni.
This substantial project is just the largest of a number to conserve and mark the significance of LMH history. College Principal Alan Rusbridger comments, 'We are resurfacing and re-presenting the story of a remarkable Oxford college and of the people who went before us.'