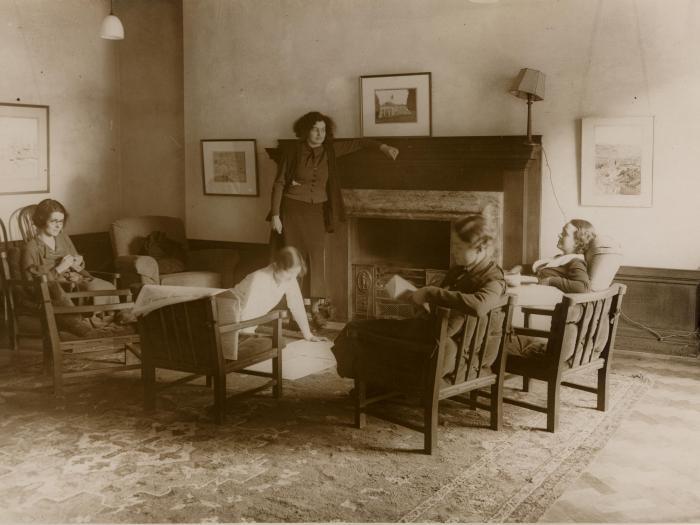 Highlights
Highlights of the collections are annual scrapbooks from the College's early years and a large series of photographs of LMH buildings, gardens, tutors and students. Of particular note are the photographic collections focusing on the College architecture and student life in the mid -1930s.
There is a rich assortment of architectural drawings, letters and plans, reminiscences and a selection of papers of prominent tutors and alumnae, including Suffragist Dame Kathleen Courtney (LMH 1897), the Principal Elizabeth Wordsworth (LMH 1878-1909) and Lynda Grier (LMH 1921-1945), as well as the unpublished memoirs of Helena and Margaret Deneke. These memoirs give a unique insight into College life from 1913 onwards, especially during the World Wars.
The Archive also holds the full run of Brown Books, which includes detailed obituaries of archaeologist and diplomat Gertrude Bell (LMH 1886) and Eglantyne Jebb (LMH 1895), the founder of the Save The Children Fund. The College Register, available in the Archive Room, gives brief biographical details of all those who matriculated at the College up to 1990. If you require information about a relative or friend please email the Archivist.