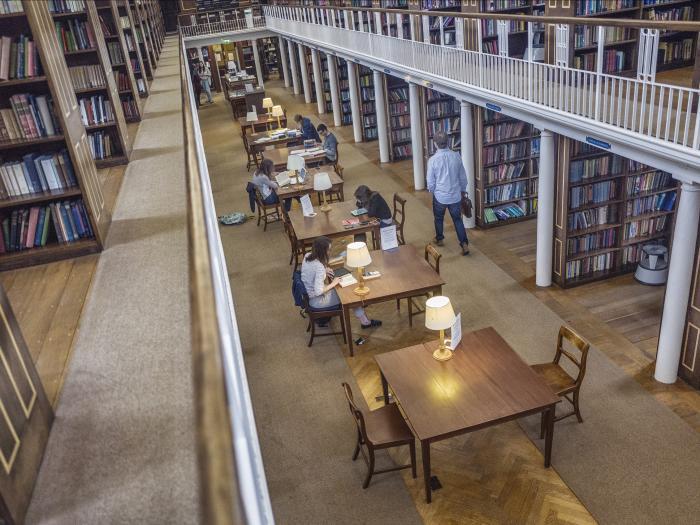 Our library
LMH library contains over 75,000 books, spread across three floors.
Using the library
The library exists to support the members of the College, particularly our students, with multiple copies of key textbooks and broad modern collections covering all of the subjects studied at the LMH. It is open 24 hours a day for College members, and by appointment for other users.
Our collections
As well as up-to-date modern resources, LMH has a small but fascinating rare books collection, which has been built up by donations from alumni and friends of the College like John Ruskin, Lewis Carroll, and Jane Morris. Amongst our treasures are first editions of the 28-volume 18th-century Diderot Encylopedie, Jane Austen's Mansfield Park, and works by twentieth century poets including Robert Graves and Stevie Smith. We also hold particularly good collections on witchcraft, Dante, and private press books.
You can read more about our rare books collections and book an appointment to consult them on the link below.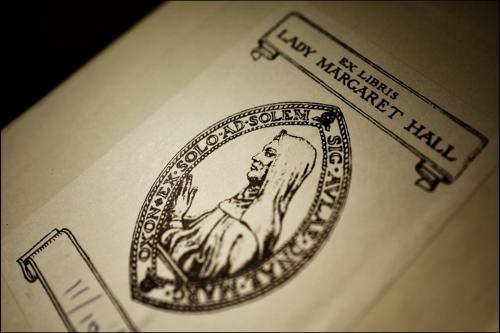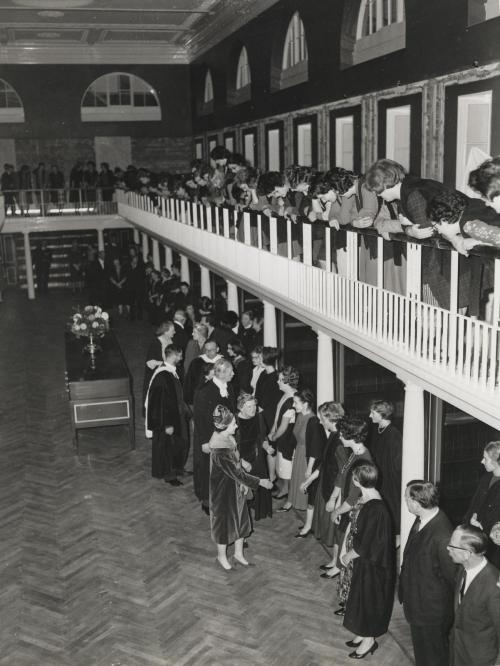 History
LMH's library has been at the centre of our academic community since the College's foundation, particularly because women were not allowed to use the Bodleian Libraries up until the 1920s. Our current library was purpose built, designed by Raymond Erith and opened by the Queen in 1961.
It is a stately and beautiful space, one of the most attractive college libraries, and a joy to work in. You can find out more about our library's history here.
Library staff
LMH is staffed from 9 to 5 every weekday, with a break for lunch. Jamie Fishwick-Ford is the Librarian, in charge of acquisitions, external visitors, and overall management of the library. Email Jamie via librarian@lmh.ox.ac.uk to suggest books for the college to buy, or if you have a question but aren't a current LMH member. Sally Hamer is the Assistant Librarian, who deals with circulation and reading room management. Email Sally at library.admin@lmh.ox.ac.uk to renew books or for any other queries from LMH members.