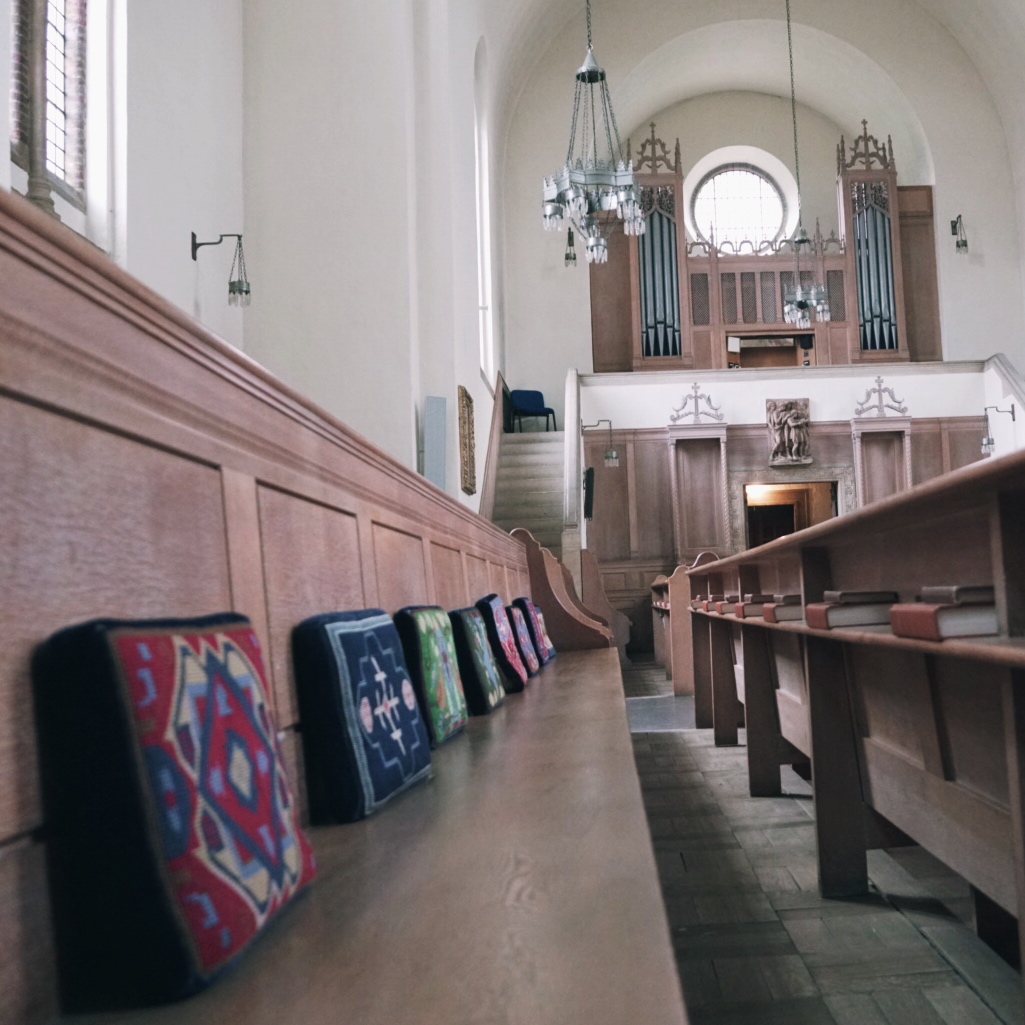 During the current Covid19 pandemic the Chapel is closed to public worship. 
Nonetheless worship and prayer continues as we explore new ways of being people of faith in a time of national and international trial and testing.
We will be posting a weekly 'Moment Of Prayer' – based on the night service of Compline.  It is a self-led service, which you can do at any time of day, though it is meant for last thing at night before you sleep.  You are invited to join in the prayers, listen to the music and take a moment or two for your faith at the end of another busy day.
Moments of Prayer:
26th May (5th Week)
2nd June (6th Week)
8th June (7th Week)
15th June (8th Week)
Father Andrew is also praying Compline on Zoom every evening at 9pm with other members of the College and you would be very welcome to join us.  The Zoom link is as follows: https://us02web.zoom.us/j/82002025007
On Sunday's he is also celebrating a Zoom Holy Communion at 9.30pm with members of his local community in Derbyshire and members of LMH dialling in from around the country.  Please do join us.  The Zoom link is as follows: https://us02web.zoom.us/j/93633059961
Other services and events will also appear here and on the LMH Together Facebook page and in the regular weekly bulletin.
Moments of Silence is an opportunity to experience meditation.  These short 10 minute meditations are non-religious, open to all and offer a chance to simply be.
Moments of Silence: