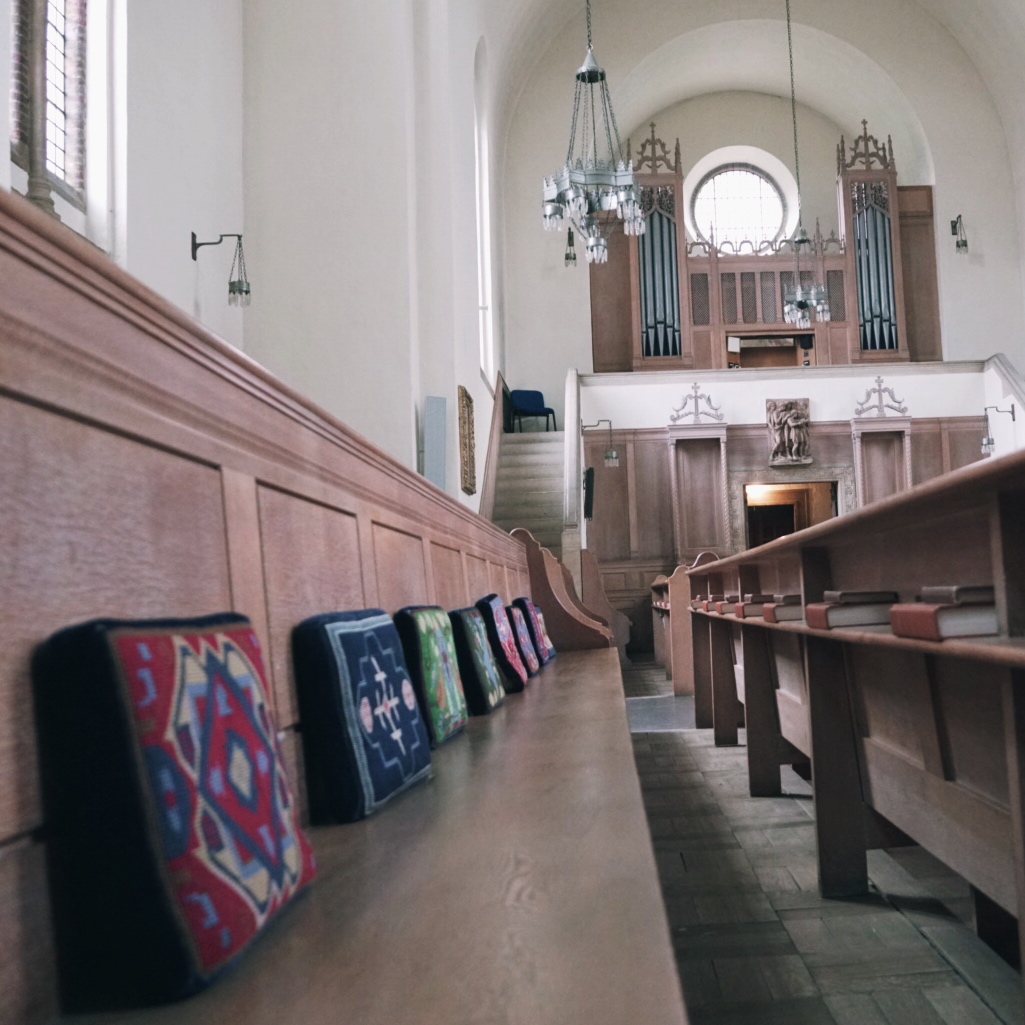 Christian worship is offered in the Chapel regularly, with the main service being a service of Choral Evensong on Sunday afternoons at 5.30pm during full term.
Main Service:  Sundays in full term. 5.30pm - Choral Evensong.
Morning prayer is said every weekday morning at 8.30pm by the Chaplain and everyone is welcome to join in for this short (15mins) said service of readings, psalms and silence.
Other services are notified on the Chapel noticeboard on the Deneke corridor.
The Chaplain's Brunch takes place every Thursday lunchtime at 12.30pm in the Chaplain's Room – Deneke 62 (second floor above the admin offices). 
All are welcome to an informal sandwich lunch and guest speakers are occasionally invited along.