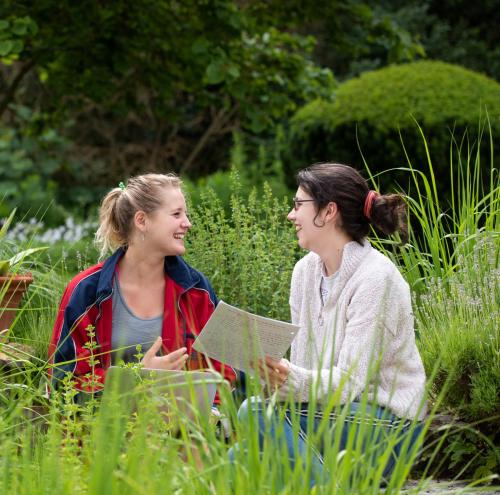 "LMH is a leader in increasing access to an Oxford education for talented students from under-represented backgrounds, and creating a supportive and inclusive environment to a diverse academic community. Throughout its history, the College has had disproportionate impact on higher education in the UK. The influence and courage of the College is remarkable, its impact enabled by the goodwill and support of our richly varied alumni body.

Financial resilience is integral to the present and future strength of LMH. Legacy gifts enable regenerative and transformative support, which is essential in providing foundational security and flexibility for the College.

An LMH tutorial education is transformational. It is my hope that the deep connection and pride which many alumni feel towards the College will help you support the next generation of LMH scholars. Changing a life is in itself life-changing, and I encourage you to consider making a gift in your Will.

With your support, I look forward to championing and celebrating the core academic mission and aspirations of LMH, to reinforcing academic excellence in teaching and research, and attracting and nurturing outstanding scholars regardless of circumstance. Together, we will chart an exciting course for its future.

I am deeply grateful, as are our students, to everyone who has responded so generously to our legacy appeals in the past. I hope we can inspire you to join us and make a difference to the future of LMH."
Professor Stephen Blyth, Principal