LMH Summer Programmes
Join an LMH Summer Programme to experience Oxford University's world-renowned tutorial teaching system, explore fascinating subjects with experts in the field, and gain new skills to take you further in your future academic or professional career.

Each summer Lady Margaret Hall is proud to bring together enthusiastic and intellectually curious undergraduate students from across the world who want to study new areas of knowledge and explore different ideas and ways of thinking.
We offer an exciting range of courses, all taught by experienced academics and experts using the tutorial system, a teaching method core to the University of Oxford which centres on personalised intellectual discussion in very small classes. It is an intense and challenging way to learn, and highly effective at developing the use of critical reasoning, and logical argument. You will improve your skills of analysis and communication and gain an excellent foundation for future academic and career success. In addition, our co-curricular programme of skills sessions and guest speakers will broaden your horizons and boost your personal and professional skills.
Our beautiful college campus in leafy north Oxford will be your home for the duration of the programme. From punting on the River Cherwell to a formal banquet in the college Dining Hall, our social and cultural programme will give you an authentic taste of the unique student experience at Oxford, making friends and having fun as part of a diverse international cohort.
Apply Now
Applications are open now. Follow the link below to find out about the admissions criteria, programme fees, and how to apply, or get in touch if you would like to hear from a member of the LMH Summer Programmes team.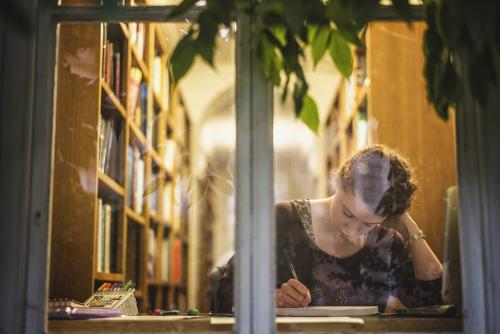 LMH Summer Programmes Online
If you can't join us here in Oxford, many of our exciting courses will be available as online programmes. Whether your course is in person or online, our philosophy doesn't change – you can expect the same engaging and rewarding academic programme but the with the convenience of taking part from where you are.