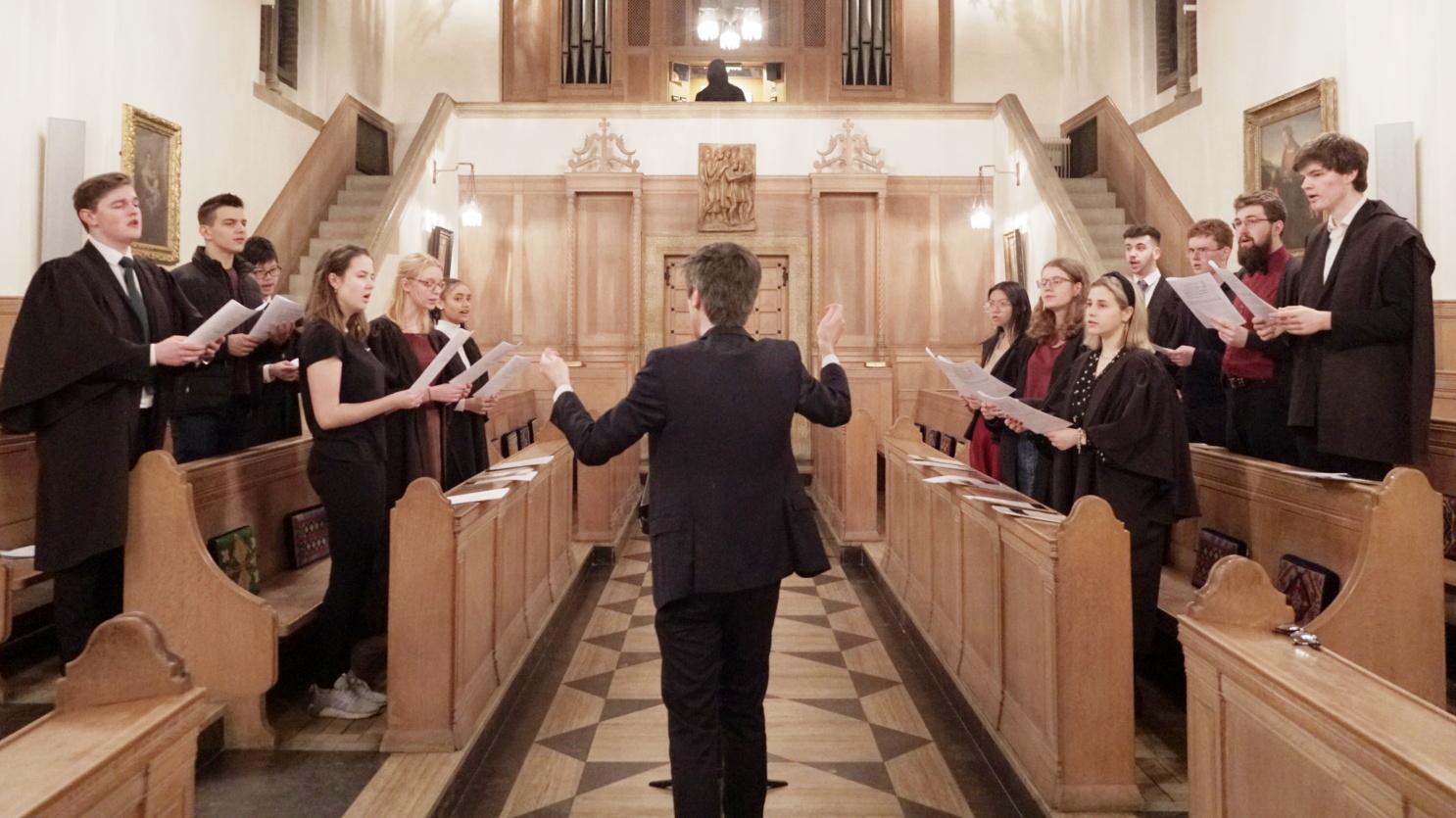 Chapel Choir
In recent years the LMH Chapel Choir has established itself as a lively and thriving college institution. We have a steady number of committed members who meet each week for a practice on a Friday afternoon (before dinner) and another practice on a Sunday afternoon, before singing for a Choral Evensong or Eucharist in the College Chapel. We tackle music of all genres, from Byrd to Britten.
The Choir is known for its friendly and welcoming atmosphere; it is one of the most social activities in college – rehearsals are fun, and choir members enjoy a free Formal Hall each week. Throughout the year various activities are organized, ranging from inter-collegiate football, to visits to cathedrals to sing Evensong. Previous highlights include singing evensong at St George's Chapel, Windsor, Coventry Cathedral, and a joint service with the choir of Pembroke College Cambridge.
Chamber Choir
A recent exciting adventure has been the formation of a chamber choir, which is open to all members of LMH via audition. This choir sings four services per term in LMH and also undertakes concerts and cathedral visits.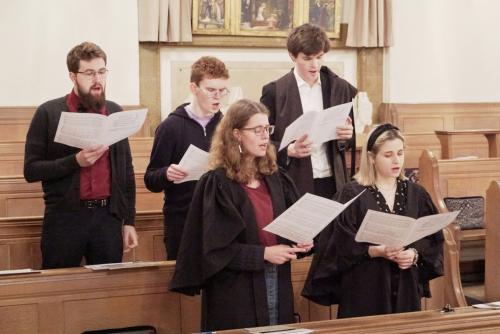 Scholarships
Organ Scholars play a vital role in running LMH Chapel Choir, assisting the Director of Chapel in accompanying, conducting, and preparing the choir for weekly services and rehearsals as well as extra concerts, events, and tours. There are usually two Organ Scholars at LMH at any one time. Find out more here.
Choral Scholars play a vital role in leading the rest of the choir; they act as section leaders, and need to be strong sight-readers and committed to the choir's activities. At LMH there are four choral scholars and four deputies. Find out more here.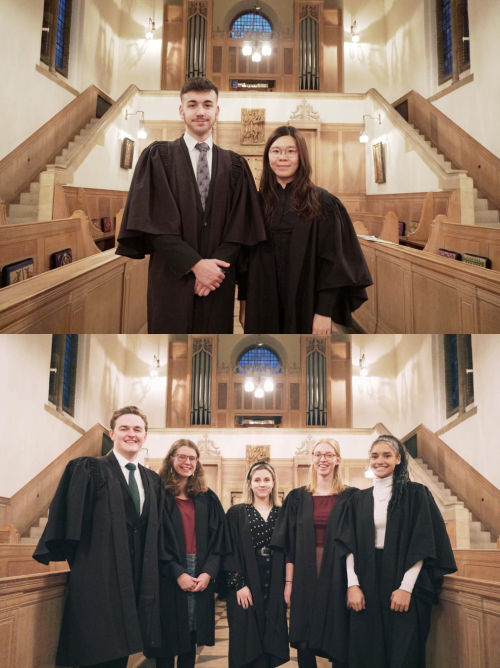 The choir not only provides a friendly and open environment for music-making, but it also brings together a range of people from across subject and year groups.