At yesterday's Sustainability Showcase, LMH's efforts in promoting an environmentally sustainable workplace were rewarded with a Green Impact Gold Award, the first and only Oxford college to do so.
The Oxford Green Impact Scheme is the local franchise of a national campaign that encourages and supports positive environmental changes in the workplace. LMH first completed this staff-led awards scheme in 2014/15 (one of the first colleges to take part) when we were presented with a Silver award. In our second year we tried to address more areas and introduce more complex projects so that we could continue to progress and increase engagement from the college community. Our continued efforts in 2015/16 were rewarded with a Gold Award - the first and only Oxford college to achieve this level. We were presented with the award by our own Principal Alan Rusbridger at the Oxford Sustainability Showcase.
By taking part in the scheme, the college team has been considering issues such as recycling and waste management, energy use, sustainable food and community engagement, with the aim to make practical changes which have a real impact on green issues in the workplace. Evidence of our achievements were uploaded to an online workbook which was then reviewed and audited.
 
Some of the highlights from this year were:
- Launching the LMH Sustainability Policy Framework: We have worked to produce a comprehensive document on LMH's Environmental Sustainability ethos and policy. As part of this work we have outlined a dual approach to thinking about sustainability in the college environment, looking at how we can make a difference through both physical changes and processes and education. We have identified our five most significant negative environmental impacts and suggested objectives to address these impacts moving forwards. One of our main aims for next year's project will be to continue this work by considering specific targets and actions to meet our objectives.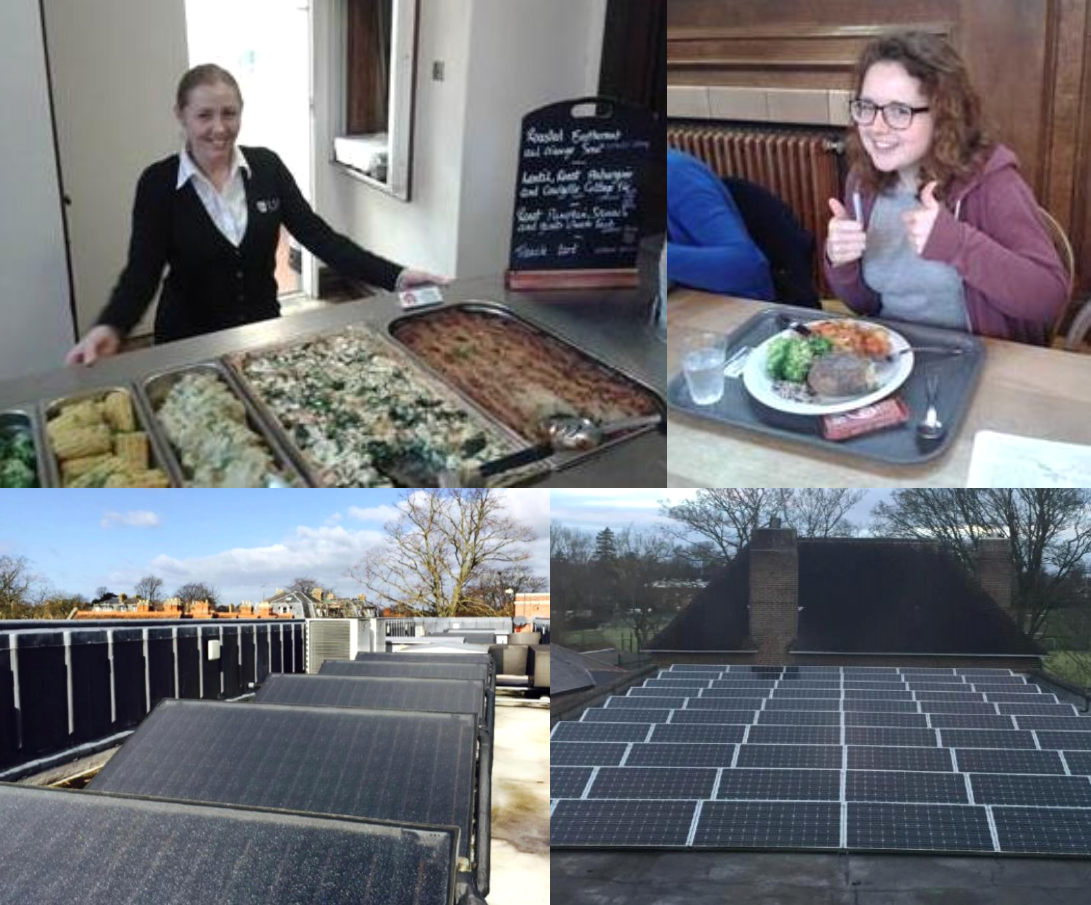 - We ran a series of 'Food Focus' events in Hall during Hilary Term to raise awareness for particular sustainability issues featuring Local Produce, Fairtrade, Meat-free and Nutrition.

- Reviewing the LMH Travel Plan, which provided the opportunity to include new information about the support on offer for sustainable travel. Having just launched a trial bike hire scheme, we're hoping to continue on the theme of travel next year as well.

- In the run up to Green Week in Hilary Term, we invited students and staff to feedback their energy saving ideas. We are going to implement the winning idea (to improve insulation in the Fyfield Road houses) and feedback results.
We're hoping to build on our success next year and continue expanding our sustainability work across the college life and environment. Biodiversity is also emerging as an increasingly relevant topic for LMH, and a particular interest of the Principal.