Find out where to go if you experience a medical issue and need assistance, information and advice for illness, a medical emergency, vaccinations, prescriptions, sexual health and more.
(Logo by © Niamh Simpson)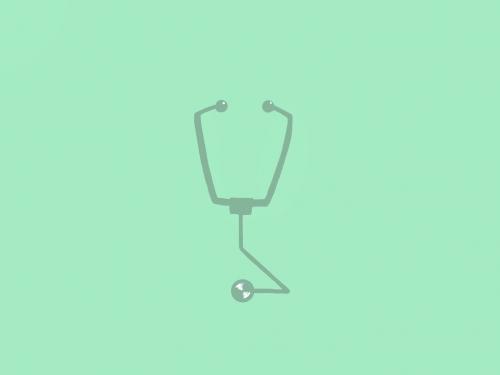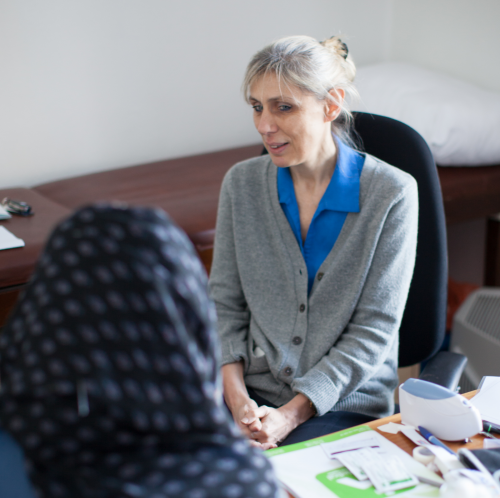 College Nurse
Anne Harpin is available Mondays, Wednesdays, Thursdays, Fridays (8.30am-3pm) and Tuesdays (1pm-7pm). You can get in touch via Email: pml.ladymargarethallnurse@nhs.net or Tel: 07595003239. 
She can help you manage health problems and illnesses and arrange for referrals when necessary. She can treat minor illnesses and injuries and advise on sexual health (please check the leaflet below). Contraception is available to all men and women, including emergency contraception.  Anne is a go-to contact for emotional and psychological issues.
Doctors' Practice
LMH requires all students to register under the NHS (or make a private arrangement) with the College Doctors who are part of the Banbury Road Medical Centre, 172 Banbury Road - tel: 01865 515731. To ensure you receive continuity of care, it is advisable that you remain registered for the duration of your course. You will still be able to receive treatment elsewhere on the NHS, for example during vacations, by registering as a 'temporary resident'.
Be prepared
Update your prescriptions so that if you do need to isolate you won't have run out.

Get yourself a simple digital thermometer.

Keep a small medical kit with cold and flu remedies, medicines for an upset stomach, the things you usually take when you're not well and that you know you are not allergic to. 

Keep a small amount of first aid supplies, plasters and simple dressings. 

If you are unwell, make contact with the College Nurse Anne Harpin who is available

Mondays, Wednesdays, Thursdays, Fridays (8.30am-3pm) and Tuesdays (1pm-7pm).

, term time (weeks 0-9) only.
Out of hours emergency help
If you need non-emergency medical attention during the evenings or at a weekend, ring the non-emergency helpline 111. This number will however only work if called from a UK phone. If you do not have a UK phone number, you can either borrow a friend's mobile or call from the phone at the Lodge. You may be given an appointment at the East Oxford Health Centre at Manzil Way (on the Cowley Road).
Mental health
If you would like help with low mood, depression, anxiety, stress, eating difficulties, another mental health problem or something else that is affecting your wellbeing, you can:
Find a list of self-help resources on the www.lmh.ox.ac.uk/wellbeing and university counselling service websites www.ox.ac.uk/students/welfare/counselling

Make an appointment with the Head of Wellbeing (Nicole Jones, wellbeing@lmh.ox.ac.uk), college nurse (Anne Harpin) or a GP at Banbury Road Medical Centre

Contact the University Counselling Service to make an appointment for counselling (www.ox.ac.uk/students/welfare/counselling)
Refer yourself to TalkingSpace Oxford, the local NHS service offering FREE talking therapies TalkingSpace Plus

Speak to any of the listed student and staff welfare contacts below, who are here to listen and support you in accessing further help if needed.
If you feel you are experiencing a mental health crisis or need urgent help, you should call the non-emergency helpline 111 (from a UK phone) or, in an emergency, 999.
Oxford Safe Haven (OSH) - Oxford Health NHS Foundation Trust

 provides an additional resource to out-of-hours service and is an alternative to hospital emergency departments for people experiencing a crisis with their mental health. OSH is open on Friday, Saturday and Sunday between 6pm and 12.30am. The last entry is at 11.30pm. Please note the referrer or service user must call in advance to make sure that there is a space available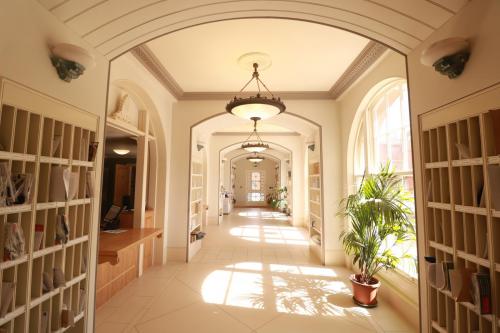 Lodge staff - before calling 999
Our Lodge staff are first-aid trained, or will call someone who is, and will always assist you if you require guidance or help - 01865 274300 and @LMHlodge on Twitter
Emergency (call 999)
If you need urgent medical assistance, the UK emergency number is 999. You must ensure you give a detailed location of where you are within the College (building and room) and the Lodge should always be informed (01865 274300). The nearest Accident & Emergency Unit (A&E) is at the John Radcliffe Hospital (0300 304 7777).
If you do not require an ambulance but need to go to Accident & Emergency Unit (A&E), please contact the Lodge (01865 274300) as the staff there can arrange a taxi to take you there and back. You will not have to pay for the taxi.
NHS prescriptions
Medicines issued on prescription from a chemist or pharmacy are charged at a flat rate of £8.80 per item. One exception is the contraceptive pill which is free of charge, as is emergency contraception (morning after pill); both are prescription medications but the latter can be obtained by speaking with a pharmacist in a chemist. The nearest chemist is Lloyds Pharmacy, 59 Woodstock Rd, Oxford OX2 6HJ.
Contraception and sexual health
Advice is freely available from the College Doctors and the College Nurse. Full details on Family Planning and STI clinics can be found on the Oxford SU website and on the Sexual Health Oxfordshire website. You can also contact your Welfare Reps to know what sanitary and sexual health products are available via your common rooms.
Travel vaccinations
These are available by appointment at Banbury Road Medical Centre, 172 Banbury Road. They have a questionnaire that you can fill in before you make an appointment. Click on the link for travel information. Once you have filled in the questionnaire then Carol will be able to deal with your requirements at your appointment.  Some travel vaccinations are chargeable and it makes sense to book as early as possible before you travel, in case vaccines have to be ordered in. If you are in doubt which vaccines you need, a useful website is the NHS's Fit for Travel site.
Specialist consultations
If you wish to see a specialist or consultant, you must first make an appointment with your GP - even if you have private medical insurance.
Physiotherapy and Chiropody are often best sought privately as NHS referrals may take some time, however NHS services are available and you are welcome to discuss these with your GP.

Alternative Therapies (homeopathy, chiropractic, herbal medicine, acupuncture etc.) are not available on the NHS and should be sought privately.
Opticians
Opticians' services are not usually covered by the NHS. There are many opticians in Oxford. An initial sight test costs about £25.00 and you must make an appointment prior to being seen.

Note: the Oxford Eye Hospital is a specialist unit at the John Radcliffe Hospital (JR) and deals with medical/surgical problems and procedures only. As with all hospital appointments, you need to be referred there by a GP.
Dental services
If you are 18 or over you will usually have to pay standard NHS charges. 'Studental', based at Oxford Brookes University, provides a comprehensive NHS service to all students. 01865 689 997.
Alcohol & drugs
If you feel alcohol or drugs are affecting one or several areas of your life or your friends', there are several avenues of support both within and outside University. Oxford SU has a very good page with information and resources available to you.
Within College, you can contact Anne Harpin confidentiality for advice about drugs. Within the University, you can speak with a counsellor at the University Counselling Service or speak to an Advisor at the Student Advice Service to discuss options available to help resolve the issues that are affecting you.
You can also self-refer to Turning Point. This service offers motivational support, advice and treatment which address both physical and mental health needs and is free. The Oxford Hub is located at Turning Point Oxford, Rectory Road, Oxford, OX4 1BU. Tel: 01865 261 690.
Talk to Frank can provide friendly, confidential drugs advice.