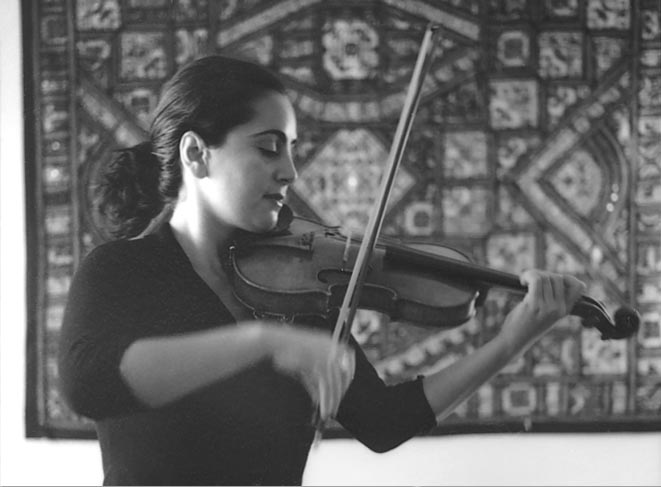 Biography
As a musicologist and violinist my work is focused on experimental music and sound art of the last century. I co-direct the research group Recomposing the City, which brings together sound artists, architects and planners in investigating sound in relation to urban environments. I lead the AHRC-funded projects 'Hearing Trouble: Sound Art in Post-Conflict Cities' and 'Pet Sounds', which develops new technologies for collaborative composition.
Research interests
20th century music and sound art; new technologies in music; contemporary music performance.
Teaching
Experimental music; Sound Art and Environment; Performance; Topics in Music History (20th century); Musical Thought and Scholarship
Courses
Selected publications
2016. Ouzounian, G. and Lappin, S. 'Editorial: New Directions in Urban Sound Art'. Journal of Sonic Studies 11.
2015. Ouzounian, G. 'Sound Art' in Michael Kelly (ed.), Encyclopedia of Aesthetics, 2nd Ed. Oxford: Oxford University Press, pp. 27-31.
2014. Ouzounian, G. and Lappin, S. 'Soundspace: A Manifesto'. Journal of Architecture and Culture 2(1): 305-316.
2014. Ouzounian, G. 'Acoustic Mapping' in The Acoustic City (eds. Matthew Gandy and Benny Nilsen). Berlin: Jovis: 165-174.
2013. Ouzounian, G. 'Recomposing the City: A Survey of Recent Sound Art in Belfast'. Leonardo Music Journal. LMJ 23: 47-54.
2013. Ouzounian, G. 'Sound Installation Art: From Spatial Poetics to Politics, Aesthetics to Ethics' in G. Born (ed.), Music, Sound and Space: Transformations of Public and Private Experience. Cambridge: Cambridge University Press: 73-89.
For a full list of publications and a current research C.V. please see here.