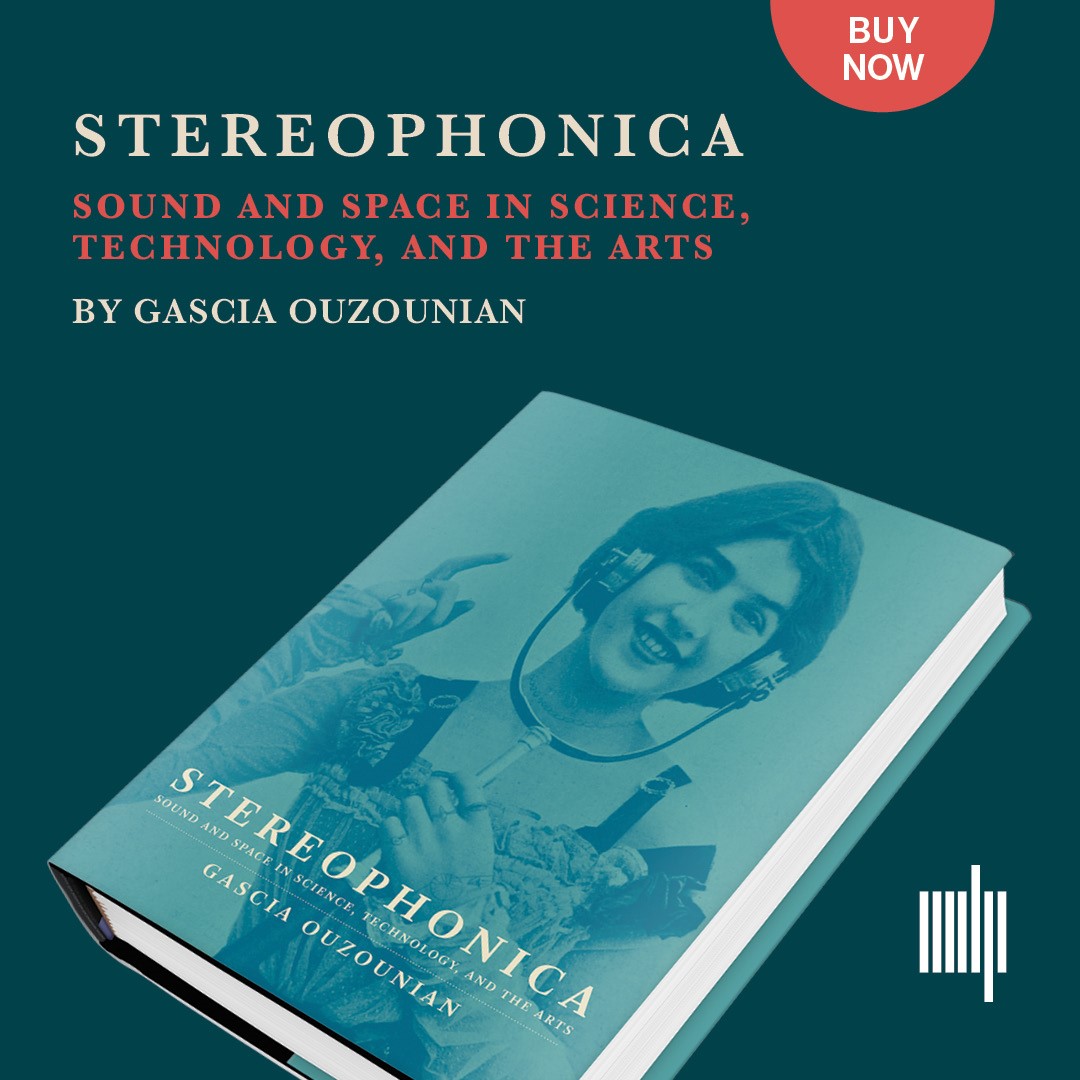 Lady Margaret Hall is happy to announce the publication of Stereophonica: Sound and Space in Science, Technology, and the Arts, by Professor Gascia Ouzounian, Associate Professor of Music at the Faculty of Music, University of Oxford and Fellow and Tutor in Music at Lady Margaret Hall.
In Stereophonica, which has been praised as 'an extraordinary journey through the archaeology of acoustic and auditory spatialization' (Aura Satz, Royal College of Art), Professor Ouzounian explores the evolution of our understanding of sound and space. Developing a uniquely interdisciplinary perspective, Ouzounian draws on both the history of science and technology and the history of music and sound art. She investigates the development of stereo technologies in the nineteenth century and military technologies for sound location during World War I; revisits experiments in stereo sound at Bell Telephone Laboratories in the 1930s; considers the development of spatial music in the 1950s and sound installation art in the 1960s; analyzes the mapping of soundscapes; and investigates contemporary approaches to sonic urbanism. Professor Ouzounian 'traces the propagation of ideas and tools from science to war to art (and back again) with true virtuosity' (Mara Mills, NYU). Generously illustrated with photographs, drawings, and diagrams, Stereophonica makes for a detailed, engaging, and accessible read, 'invaluable […] for sound thinkers and practitioners' (Paul DeMarinis, Stanford University).
Stereophonica: Sound and Space in Science, Technology, and the Arts is available for purchase now through all major booksellers.