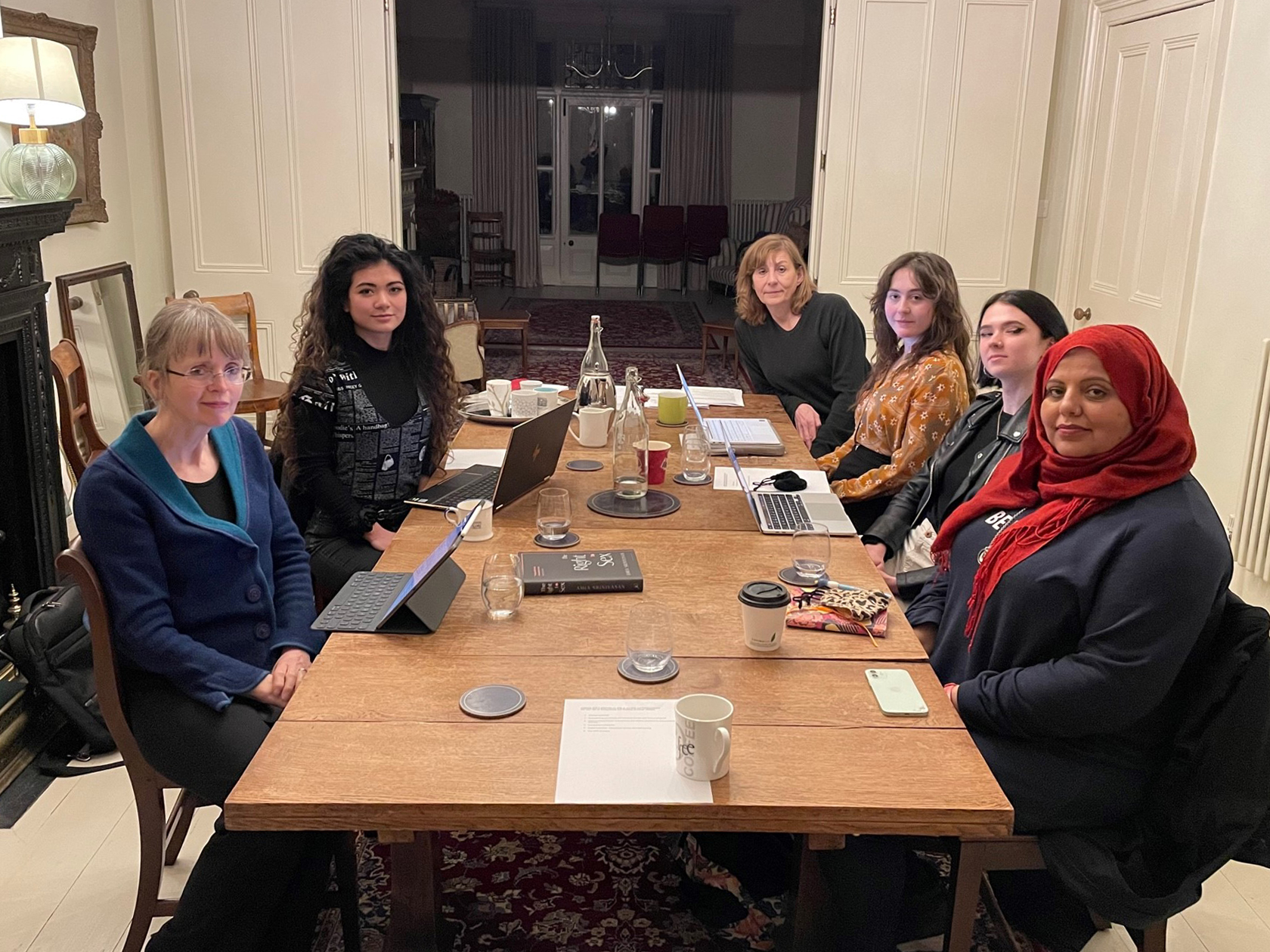 LMH is currently undertaking a review of its disciplinary processes and support and welfare provision. This is an ongoing process. We are paying particular attention to the way college and the wider University tackles sexual and racial harassment. LMH's aim is to engage openly with students and staff, to enhance the clarity and speed of our processes, and to ensure that LMH students feel safe in their environment, and comfortable in coming forward if they have complaints.
On the afternoon of Friday 4th February, the Principal and senior colleagues met with representatives of It Happens Here at LMH. It Happens Here is an anti-sexual violence campaign associated with the Oxford Student Union. We were keen to learn from their campaign, their insights into the student experience of sexual harassment and assault, and to discuss ways in which they could help us improve our own processes. LMH will take on feedback and suggestions from the meeting and we have agreed that their representatives will continue to help us at LMH as we go through the work of updating our procedures and approaches.
The following actions are underway:
Last term LMH established a Non-Academic Misconduct Byelaws and Policies Working Group, which reports into Statutes Committee and then onto Governing Body as part of the Governance process. The members of this Working Groups consist of current students, Fellows, other academic and support staff, and external advisors. The purpose of the Group is to look at best practice and update the College Byelaws, related policies, procedures and practices which are concerned with the reporting and handling of non-academic student misconduct. Following the meeting with IHH, the college will continue to consult with a representative of IHH in this process.
LMH is strengthening its support structures for students within college and will recruit additional staff.
LMH is making a concerted effort to openly communicate with the student community particularly in relation to the issues raised in relation to sexual and racial harassment. The college plans to continue improving this form of communication going forward.
If you have any questions or concerns regarding welfare in college, or any of the issues discussed in this news item, please contact the Principal, Christine Gerrard, at any time. You can find out more about the current welfare processes within college through the button below.