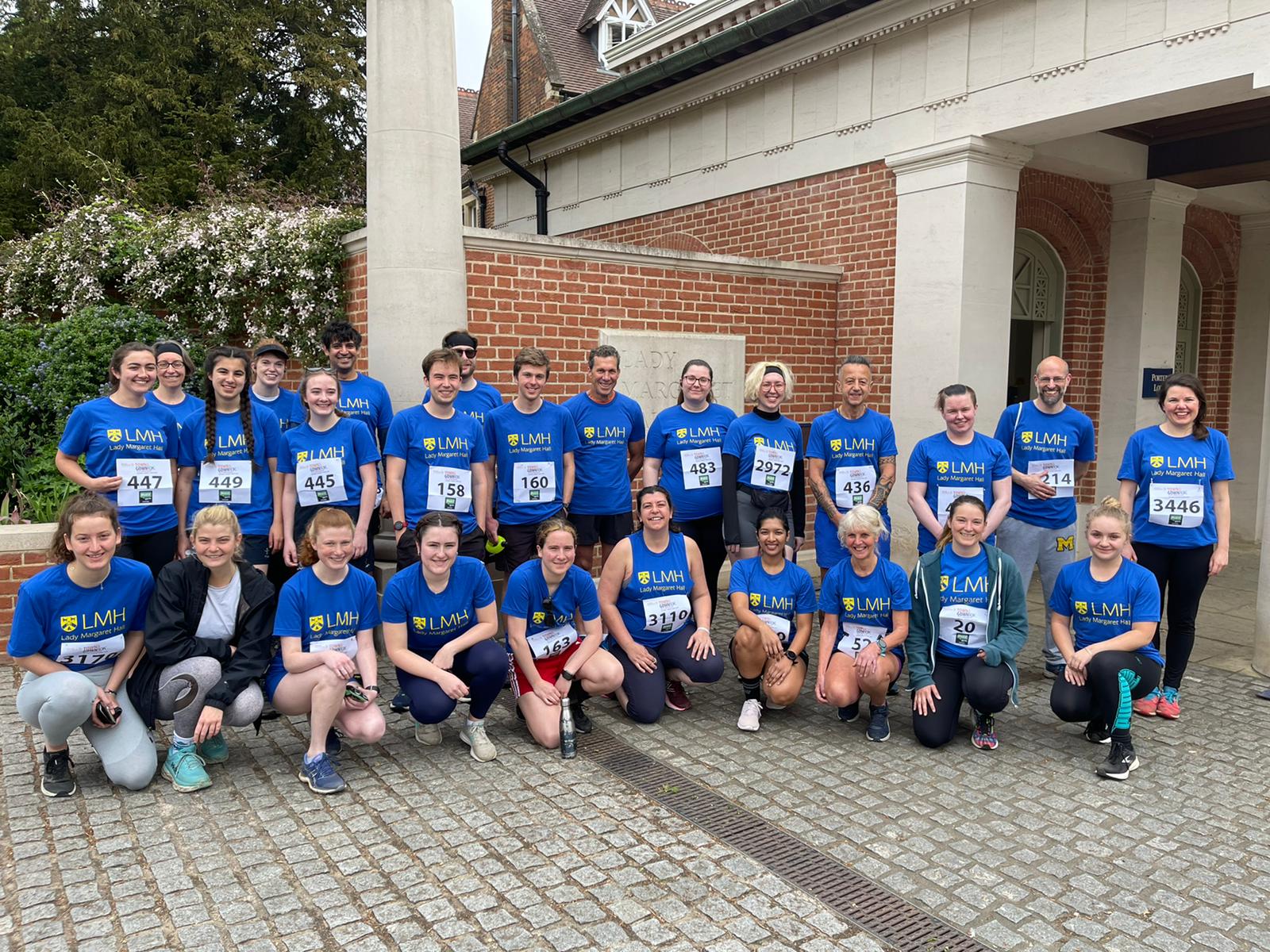 Students, staff and academics at LMH participated in a 10K charity run around Oxford on Sunday. A total of 34 participants involved with LMH took part, including family members of staff.
The Oxford Town and Gown Race donates its profits to Muscular Dystrophy UK. The scenic route passes through the University Parks and along the River Cherwell, both of which sit right next to LMH.
The first member of Team LMH to cross the finish line was student Matthew Drury and the second was our Bursar Bart Ashton.
Tina Beard, Head of HR at LMH, said: "It was a great community event. The runners in Team LMH passed the 5K point of this 10K route right outside the college. Everyone then enjoyed pizza and drinks back at college afterwards. LMH will definitely be entering a team again next year."
As part of this event LMH is raising money for two different charities, Muscular Dystrophy UK and Unicef UK which is providing support in Ukraine.
If you would like to donate you can find the links below:
Muscular Dystrophy UK (justgiving.com)