LMH first-year students Joshua Tolluch and Varaidzo Kativhu, a former Foundation Year student, were two of the 'inspiring people and projects' to be nominated for diversity awards. The event was held at Worcester College on 8 May, and was hosted by TV presenter June Sarpong, who delivered the keynote address.
Delighted to participate in @UniofOxford inaugural Diversity and Inclusion Awards. It was wonderful to meet so many talented people commited to helping level the playing field at the highest levels of academia. 

— June Sarpong MBE (@junesarpong) May 9, 2018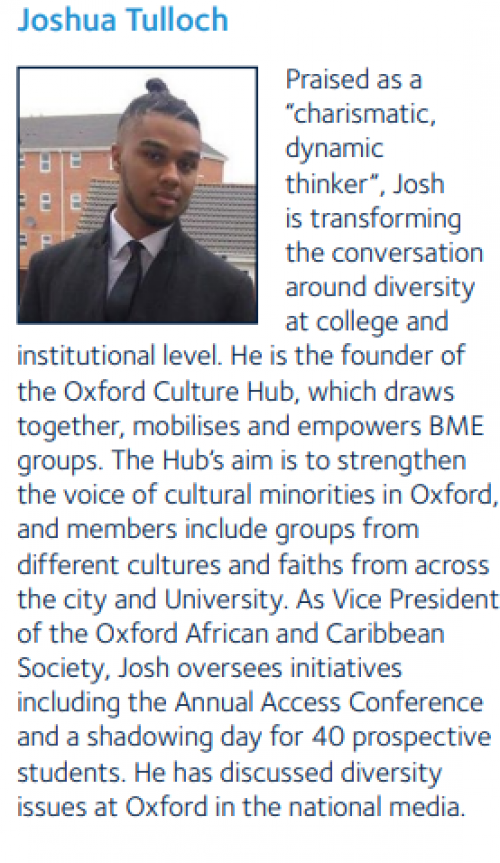 'The University is deeply committed to promoting equality and diversity in the workplace, and to providing a welcoming and inclusive environment for all members of our community,' said Professor Louise Richardson, Vice Chancellor of the University of Oxford.