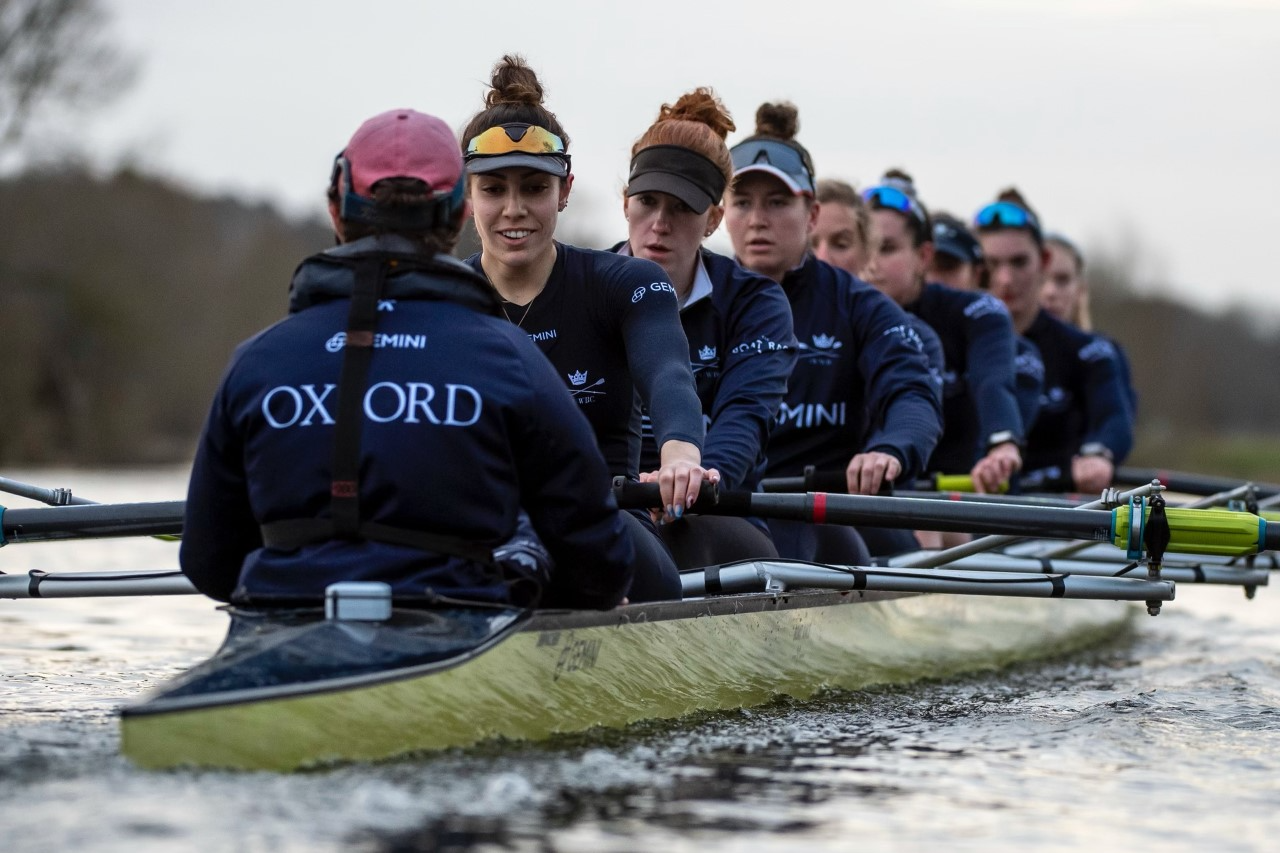 Annie Anezakis, who is studying a MSc in Pharmacology at LMH, has been selected in the Oxford Blue Boat for the upcoming Women's Boat Race against Cambridge. The annual rowing competition is set to take place on the river Thames in London on Sunday 3rd April.
The Boat Race between Oxford and Cambridge University started in 1829 and it is now one of the world's oldest and most famous amateur sporting events. This year will be the 167th Men's Boat Race and the 76th Women's Boat Race. The event is regularly attended by over 250,000 spectators and watched by millions on television.
Annie kindly answered some of our questions ahead of the big day:
How did you get involved in rowing?
'I was really fortunate to be introduced to rowing at my high school, where I rowed for four years. My school shared a boathouse with Mercantile Rowing Club, home to many national team members and Olympians, so it was a super inspiring environment to learn to row in. I then rowed for Mercantile for one year after finishing school, before moving to the United States where I rowed for Princeton as a lightweight for four years.'
How do you feel about being selected?
'Being selected to the Blue Boat is a huge honour, knowing that I'm joining a legacy of strong Oxford women who came before me and shaped the team into the force it is today. Selection for both the Blue Boat and our reserve boat, Osiris, was very competitive this year, which is a credit to the depth of talent we have in the team. So I'm really proud of myself for earning my seat!'
How have you been preparing for the race?
'Preparations for the race began in September, training twice a day, every day (except Mondays). This has involved weights and ergo sessions in the mornings, and rows out in Wallingford in the afternoon. Recently, we've had some race fixtures on the Tideway against some of the top rowing teams in the UK which have been great tests of our speed and fitness. Until the Boat Race, we'll continue working on our race rhythm, bringing the boat together to produce our best performance on the day. '
What are you looking forward to about the race?
'After months of training with the incentive of beating Cambridge, I can't wait to finally line up on the start line against them. The race will be a physiological test like no other, and I'm looking forward to seeing how far I can push my mental and physical strength over the 6.8km course. I'm also really excited to experience the race day atmosphere on the Championship Course, it sounds pretty unreal!'