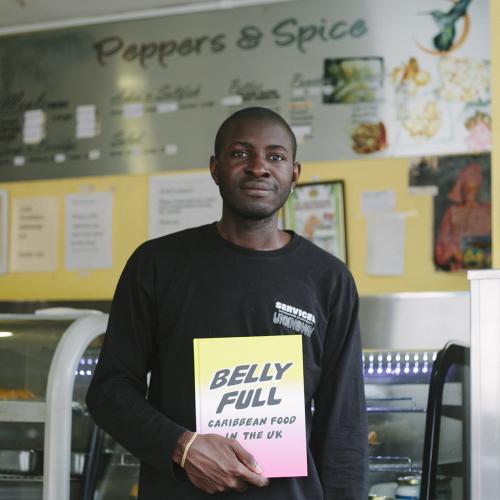 Riaz Phillips publishes award-winning Caribbean food history book
LMH graduate, writer and music photographer Riaz Phillips (2012, MSc Modern Chinese Studies) recently decided to investigate the personal histories behind the people running some of the UK's many Caribbean bakeries, takeaways and diners. He found the people, researched their stories, interviewed and photographed them himself. The resultant book 'Belly Full: Caribbean Food in The UK' offer 300 pages of portraits and histories of Caribbean food and those who make it, in cities around the UK, including London, Manchester and Leeds. Part recipe book, part eatery guide, part social history, Belly Full has a wide appeal, and has garnered the attention of critics, winning the Young British Foodie award. 
You can view the short BBC film on the project here, and read more about Riaz's future publishing plans in this recent newspaper interview.