Lady Margaret Hall Support Staff Services have been reassessed against the new Investors in People Generation 6 standard and have achieved Silver accreditation. LMH is the only Oxbridge College to have achieved Silver IIP at the time of re-accreditation (October 2016), demonstrating the College's commitment to high performance through good people management. 
The IIP Assessment Report stated "People believe LMH is a great place to work and take inspiration from the beautiful environment they find themselves in".

Paul Devoy, Head of Investors of People, said "We'd like to congratulate LMH support services, Investors in People accreditation is the sign of a great employer, an outperforming place to work and a clear commitment to success.  LMH support staff services should be extremely proud of their achievement".

Investors in People is the international standard for people management, defining what it takes to lead, support and manage people effectively to achieve sustainable results. Investors in People enables organisations to benchmark against the best in the business on an international scale. Silver accreditation is awarded to just 10% of organisations assessed.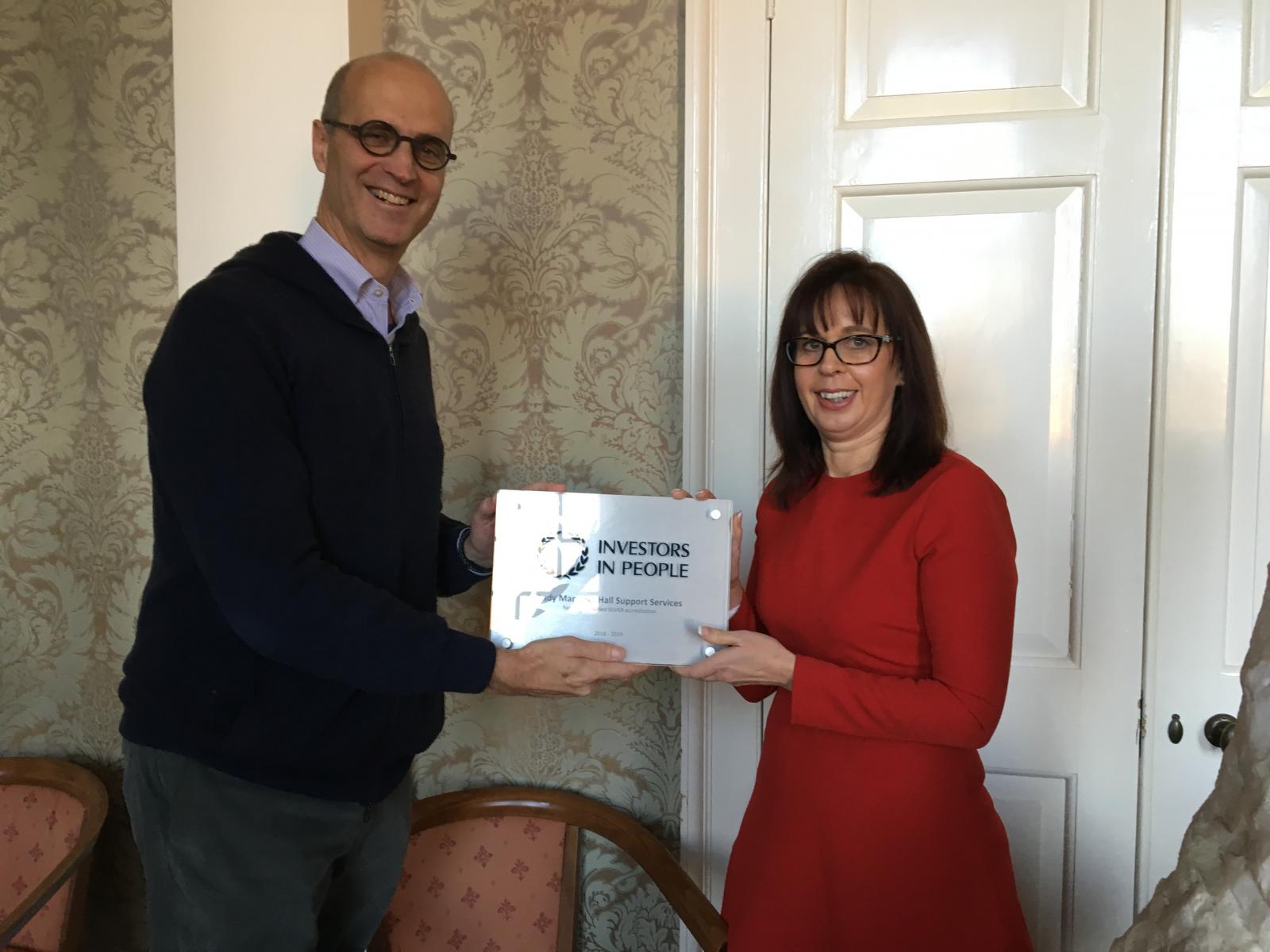 Commenting on the award, Bart Ashton, Domestic Bursar, said "We are extremely proud to have been accredited as a Silver Investor in People employer.  It is a fantastic result for all of our staff who contribute so much to the College, delivering high quality services for all College users and making it an excellent place to work.  Since our last Silver accreditation in 2013 the new Generation 6 framework has raised the standard considerably for Silver accreditation, introducing 9 new indicators. We are therefore delighted to be recognised and retain our Silver status and we will use the feedback from the accreditation process to further develop our leadership and management processes."