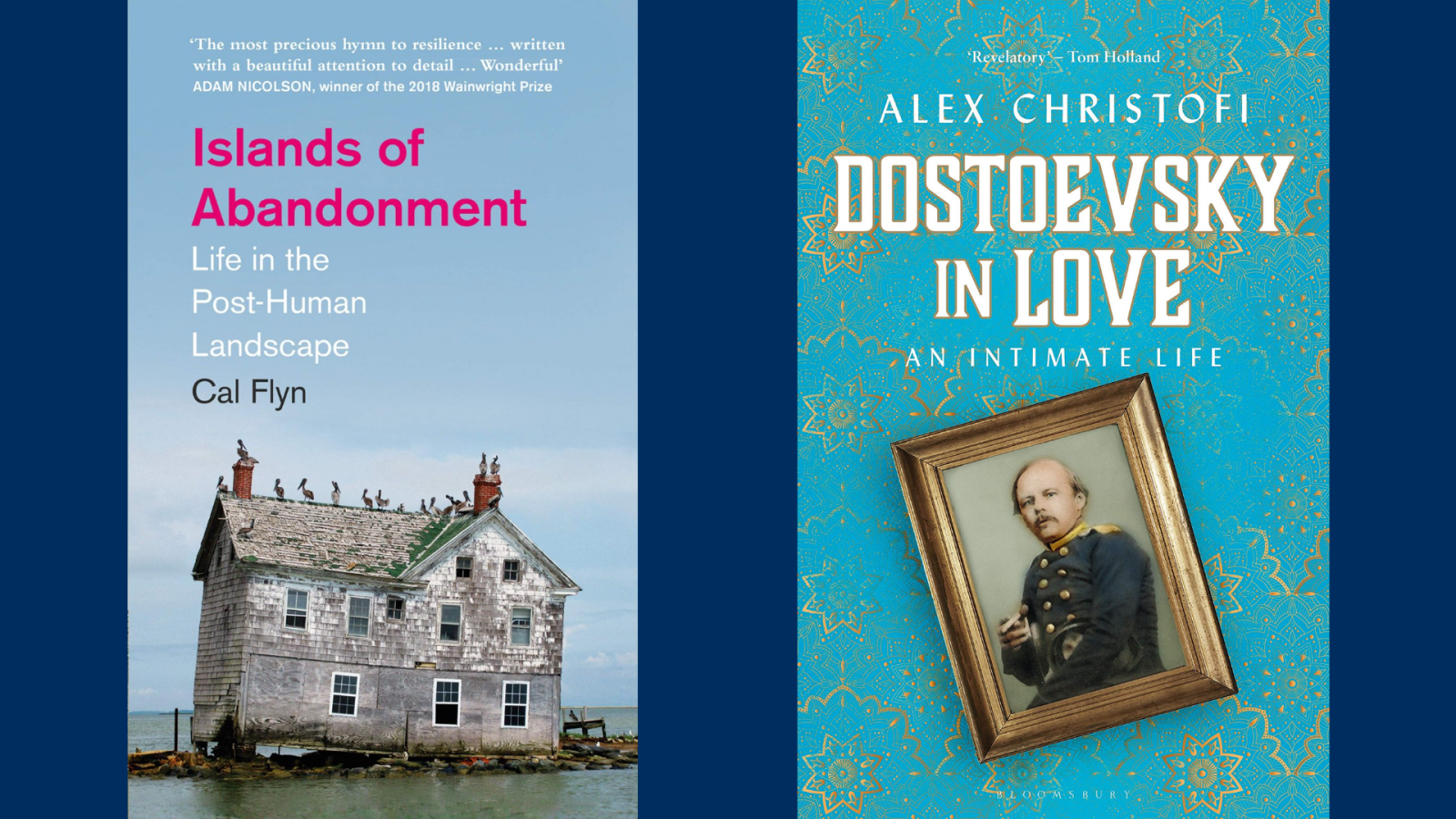 Cal Flyn, LMH alumna (2005, Experimental Psychology), has had her book Islands of Abandonment selected as part of 'The 33 Best Books of 2021' chosen by The Times. Meanwhile Alex Christofi, LMH alumnus (2005 English Language and Literature), has had his book Dostoevsky in Love listed by The Times as one of their '14 best literary non-fiction books of 2021'. Both books have been receiving fantastic reviews since they were released.
Islands of Abandonment: Life in the Post-Human Landscape is described on Cal Flyn's website as "a book about abandoned places: ghost towns and exclusion zones, no man's lands and post-industrial hinterlands – and what happens when nature is allowed to reclaim its place". The book visits a wide range of places where nature has sprung back from Chernobyl, to the Tanzanian mountains, and the mining regions of Scotland. Alongside being named as one of their best books of 2021, it was also selected as 'The Times and Sunday Times environment book of the year'. In a review by Ben Cooke and Ben Spencer the book was described as "optimistic, thoughtful and peppered with detail and colour", noting that is was "worth reading for Flyn's lyrical prose alone".
Alex Christofi's book, Dostoevsky in Love: An Intimate Life, is described on his website as a reconstructed memoir that "Dostoevsky might himself have written had life – and literary stardom – not intervened", and that it "gives us a new portrait of the artist as never before seen: a shy but devoted lover, a friend of the people capable of great empathy, a loyal brother and friend, and a writer able to penetrate to the very depths of the human soul". Alex recently visited LMH to take part in an In Conversation, with our Principal Christine Gerrard and two LMH students, where he discussed how he approached writing this book and spoke about what he had learnt about Dostoevsky in the process. Lucy Atkins from The Times called the book "a meticulously sourced, semi-novelistic 'biography', that is both immersive and extraordinary".