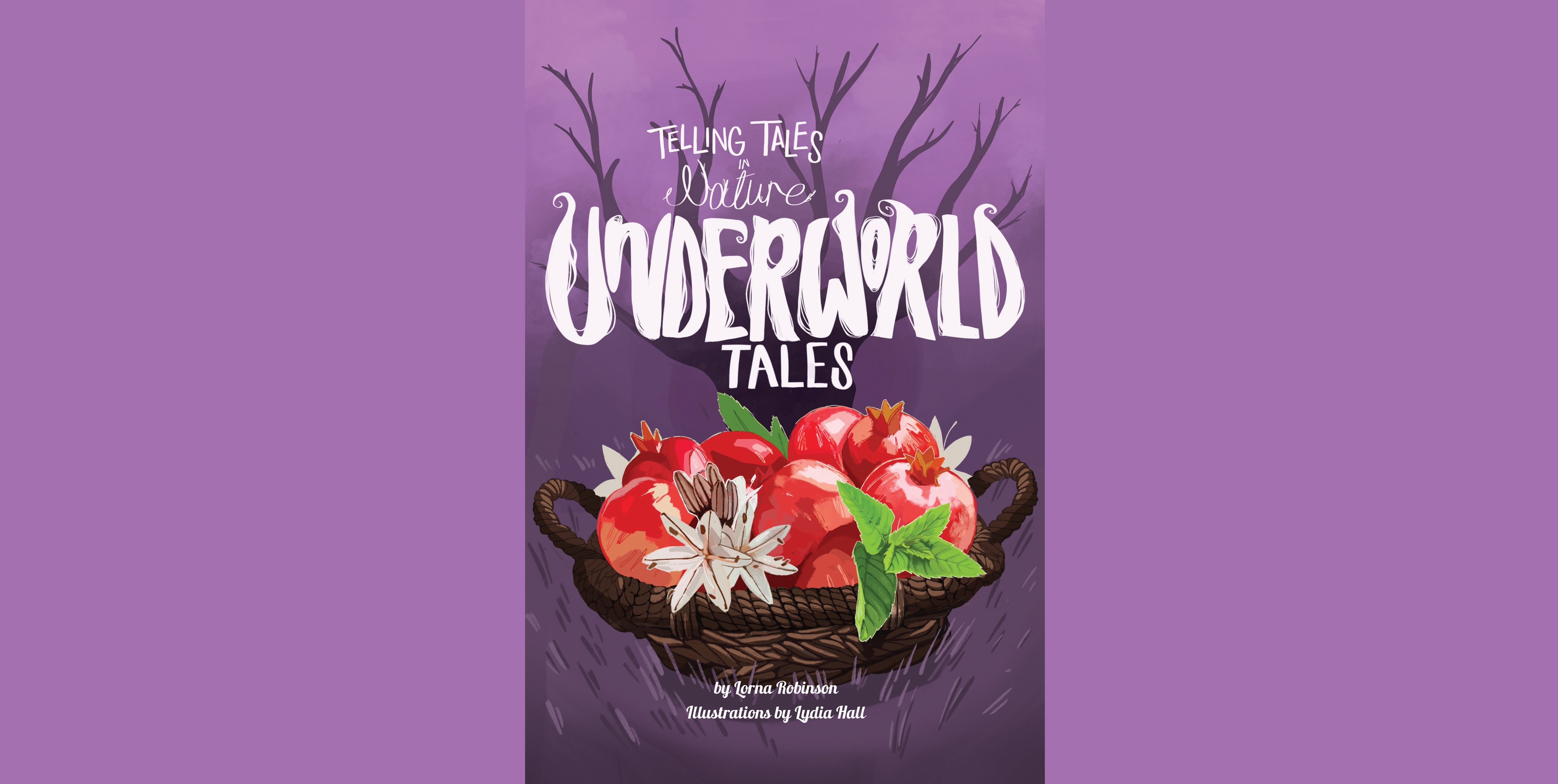 Dr Lorna Robinson, LMH alumna (Literae Humaniores, 1996), has published a new classics and botany book "Telling Tales in Nature: Underworld Tales".
Dr Robinson has published three classics courses: Telling Tales in Latin; Telling Tales in Latin 2: Distant Lands and Telling Tales in Greek and here is a new classics and botany book as part of the Telling Tales.
About the book
Myths rooted in plants are very common, and Greek mythology has its fair share. Despite the Greek Underworld being a place for the dead, there are a number of plants that are associated with the place in ancient imagination!
This little book explores four particular plants that are found in the Greek Underworld: pomegranate, mint, asphodel, and white poplar. In each chapter, there is some information about the plant itself, followed by the story in which the plant features. In each case, the story is retold from the perspective of the spirit of the plant.
Greek and Roman authors often wrote of nymphs, a form of nature spirit connected to a particular type of plant, or in some cases, a single plant. The characters are intended to be the voices of such nymphs. The chapter finishes with a few brief notes about sources for the stories. It is written by Dr Lorna Robinson, and illustrated throughout by Lydia Hall.
Lorna is the founding director of the Iris Project, a charity which runs a range of classics education initiatives in state schools and communities. She is also the founding director of the Rumble Museum at Cheney School, the first fully accredited museum as part of a school.
Lydia is an illustrator and artist based in Oxford. Her socially engaged practice involves working with school groups and local charities, using visual art as a tool of communication and understanding.
This little book will form part of a wider illustrated series exploring plants in Greek myths through new re-tellings and information, aimed at both children and adults. "Telling Tales in Nature: Underworld Tales" can be purchased as an e-book and paperback here.