The rainbow flag flies above Talbot Hall, the guests have been invited, the books chosen for discussion.
So what's happening this month - LGBTQ+ History Month - at LMH?

Prof Richard B. Parkinson, author of 'A Little Gay History' (British Museum Press), will be in conversation with Lindsay Mackie, to celebrate both LGBTQ+ History Month and LMH Equalities Week.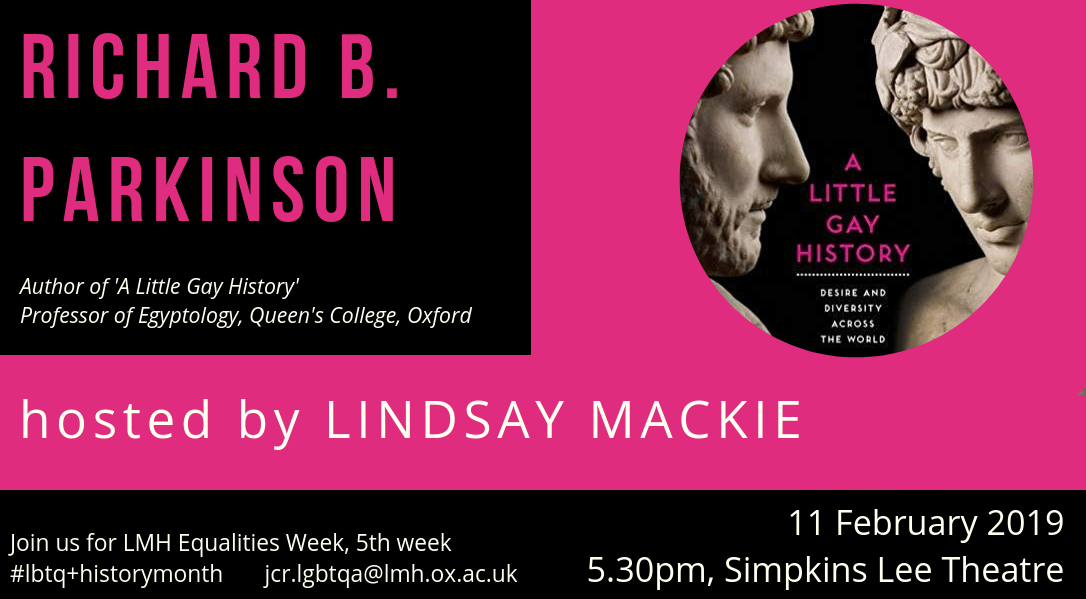 There will also be a screening of Milk, a dedicated LGBTQ+ Book Club event, and finally, a series where the wider LMH community discusses an LGBTQ+ figure who inspires them. For more information, please contact the JCR LGBTQA Officer at jcr.lgbtqa@lmh.ox.ac.uk.
Below, our first ever JCR Trans Officer provides an insight into his role at College.