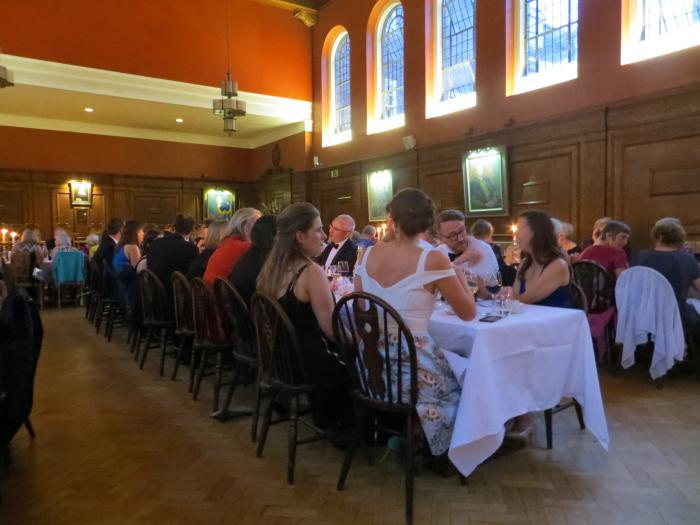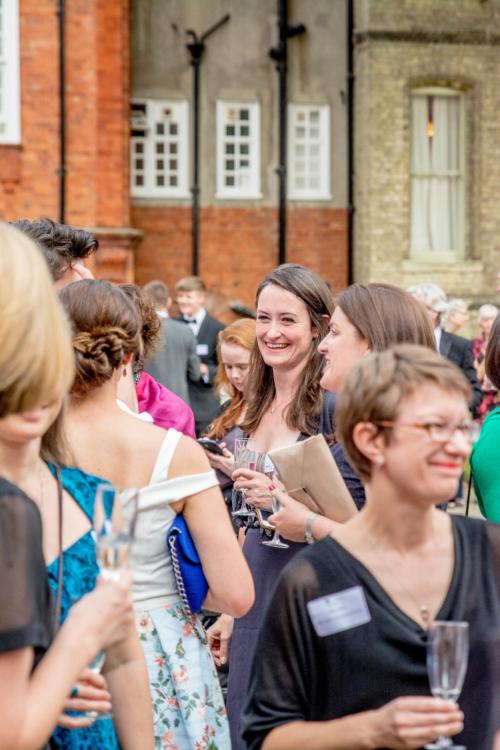 On Saturday 23rd and Sunday 24th June 2018 we were very pleased to welcome back over 200 alumni and guests to LMH for the annual summer Gaudy and alumni reunion.
The weather was extremely kind to us as guests enjoyed a full weekend programme of activities, including a sumptuous dinner in Hall, symposiums, academic lectures, and the traditional garden party.
On Saturday it was wonderful to welcome back alumni from 1958 to celebrate their 60th anniversary. Many hadn't seen each other since going down all those years ago, and some even travelled overseas to be with their contemporaries for this special occasion. Memories were shared during a Symposium chaired by Dame Frances Lannon, with guest speakers Lisa Miller (English), Pauline Neville-Jones (Modern History) and Cathy Milford (Modern History). 
1968ers also returned for their 50th anniversary, with much reminiscing in the SCR over tea and cake.
Later that evening, a wonderful organ recital and Evensong were held in Chapel before guests moved on to dinner in Hall. Compliments were, as always, extended to the Chef and the entire catering team for such a fantastic meal and service. Speeches were delivered by Paul Griffiths (1968 Modern History) and Chris Sandilands (1999 German and Russian), and presented the picture of what life was like at LMH in those days, and how things have changed. Reunions carried on late in to the evening down in the JCR bar, and may headed in to town after closing!
Many awoke in College on Sunday morning to perfect blue skies again, and after breakfast in Hall began the day by hearing the Principal present the key aspects of the College Strategy 2017-2021 and sharing exciting plans for LMH, including on the Foundation Year programme and how our alumni can get involved in College life. Following this, the Principal delivered an interesting lecture on the Future of News - particularly relevant in world full of fake news today - and spoke about his new book due out in Autumn, Breaking News.
Guests then took a gentle stroll to the Fellows' Lawn to enjoy a buffet lunch (with some making a detour via the JCR to check-in on the World Cup game!), and relaxed in the afternoon's sunshine.  Alumnus George Graham (1997 English) together with Georgia Cole (Joyce Pearce JRF) presented a thought-provoking lecture in the afternoon on Rethinking the value of Refugee Status.
Later that afternoon, a bouncy castle, face-painter and magician rolled up – signalling the start of the garden party! There was no shortage of cake as everyone enjoyed the relaxed atmosphere.
Pictures from the weekend are available on the Flickr account.