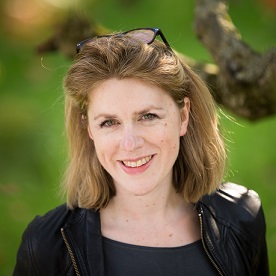 We congratulate Dr Sophie Ratcliffe, fellow and tutor in English at LMH, for her appointment as one of the judges of the 2016 Baillie Gifford Prize for Non-Fiction. Formerly the Samuel Johnson Prize, the Baillie Gifford Prize for Non-Fiction is one the most prestigious prizes awarded to non-fiction. Dr Ratcliffe is joined in the panel by leading economist Stephanie Flanders (chair) and fellow judges Jonathan Derbyshire, Philip Ball and Rohan Silva.

Dr Ratcliffe is a scholar in English literature, and has extensive experience as a reviewer for the national press.

"I'm excited and honoured to be chosen to be on the panel - and greatly looking forward to working with my fellow judges. One of the reasons I love reviewing books is the opportunity it gives me to learn from, and enter into, a multitude of worlds. I can't wait to see where reading for the Baillie Gifford Prize takes us."

The winner of the 2016 Baillie Gifford Prize for Non-Fiction will be announced on Tuesday the 15th of November.

Read the press release by the Baillie Gifford Prize here.
Find out more about Dr Ratcliffe's research here.