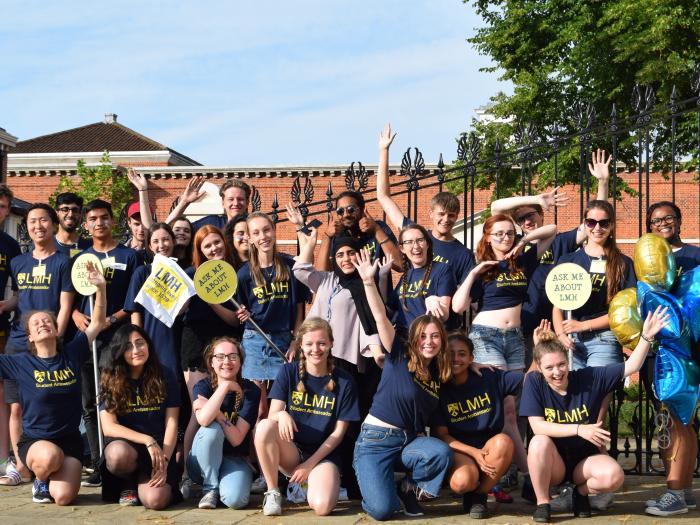 Come and pay us a visit
Open Days are a fantastic opportunity to meet with tutors and current undergraduates, to have a tour of the College, and to find out more about the Oxford Admissions process. You can visit multiple colleges and University departments.
Lady Margaret Hall is super excited to open its doors to visitors as part of the University of Oxford Open Days this summer. Though we have enjoyed our online open days over the last few years, nothing beats seeing and experiencing our beautiful college yourself!
Below, see the timetable for our upcoming Open Days:
LMH Open Day Timetable:
All Day - Tours of LMH
Take a look around the college with our current students as your guides. See our range of facilities, extensive grounds and on-site accommodation!
11:00-12:00 - Admissions Talk
Join us for a talk about the admissions process at the University of Oxford. Booking is required.
12:00-12.55 - Meet the Tutors
Meet our Tutors in your subject and discuss what it is like to study here at LMH.
12:00-12:55 - Talk for Parents and Carers
We will be speaking to adults accompanying students to the Open Day about the practicalities of studying and living at LMH.
13:00-14:00 - Lunch
Enjoy a free tasty lunch in LMH's Dining Hall. It's a bit like being in Harry Potter! We cater for most dietary requirements. Booking is required.
17:00-18:00 - Ice Cream
Finish the day off with a lovely ice cream!
What about other Colleges and Departments?