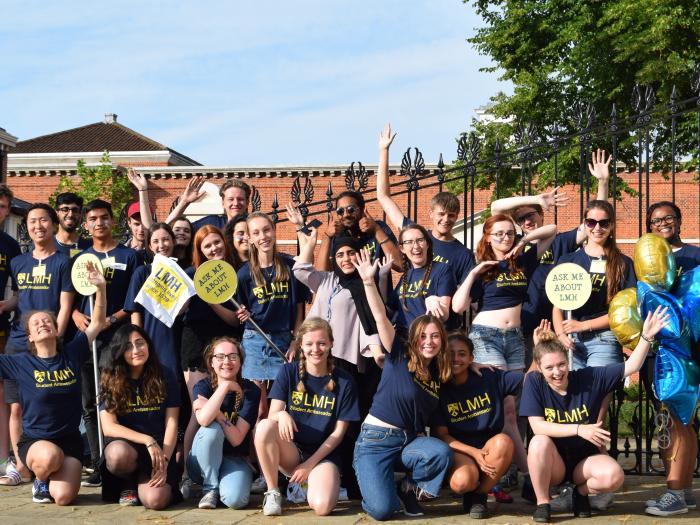 Come and pay us a visit
Open Days are a fantastic opportunity to meet with tutors and current undergraduates, to have a tour of the College, and to find out more about the Oxford Admissions process. You can visit multiple colleges and University departments.
Below, see a typical example of an Open Day. 
Tours and refreshments throughout
11.00–12.00: Admissions talk by our Senior Access Officer, Marrium Khan, with a welcome from the Principal
12.00–12.55: Meet the tutors* OR talk for parents and carers
13.00-14.00: Free hot lunch  
15.00-15.45: Observe a Mock Interview 
17.00-18.00: Get a scoop on LMH: G&D's Ice Cream and Tea
*Some of our tutors will also be running sessions in their departments, so if you express an interest in one of our courses, we will provide you with further information regarding additional subject activities provided by our tutors.

**This year's timetable TBC
What about other Colleges and Departments?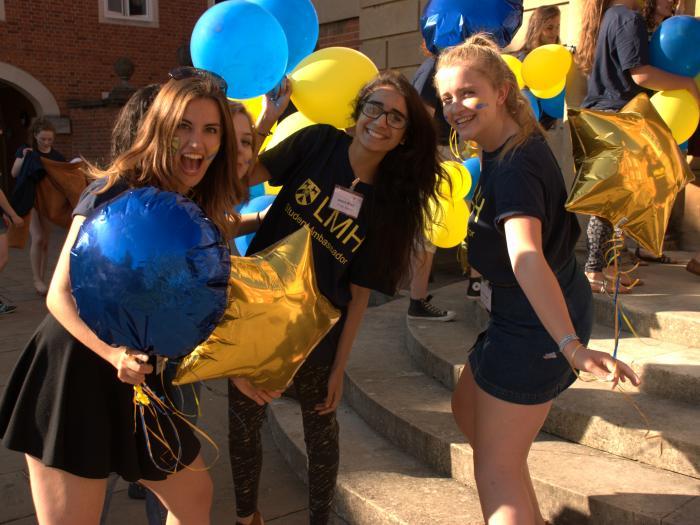 Typical sessions at the Open Days
In 2019 we held two Demonstration Interviews with tutors in English and PPE.
Pictured, Prof Helen Barr analyses a poem with student Chloe. This is a typical exercise in one of the interviews you can have as an English student, although this poem would not usually be used. You can watch highlights of the session on YouTube here.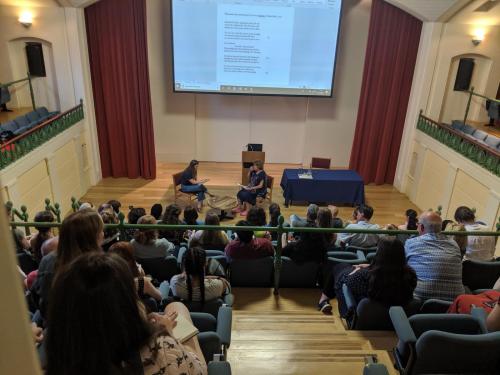 Prof Christina Kuhn held an Ancient Rome taster study session for 8 lucky students during the July 2019 Open Days. Students used the virtual reality headsets that Prof Kuhn has been commended for in her teaching, to explore the Colosseum and see how it was built, amongst other things.