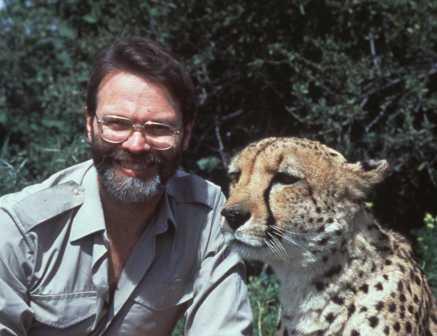 Biography
I am the Director of the Wildlife Conservation Unit (WildCRU), one of the most high-profile science based conservation groups in the world, which I founded in 1986. I have won numerous awards. I have been ranked third in a list of Britain's 50 most influential conservation heroes, ranked in The Wildlife Power List ahead of Sir David Attenborough (4th) and behind broadcaster Chris Packham (2nd) and conservationist Jane Goodall (1st).

I was admitted to the Fellowship of the Royal Society of Edinburgh in 2008. I was made a CBE for services to natural sciences in the Queen's Birthday Honours list 2010.
Research interests
The mission of the WildCRU is to achieve practical solutions to conservation problems through original scientific research.
Selected publications
Macdonald, D.W. and C. Sillero-Zubiri, Eds. (2004). The biology and conservation of wild canids. Oxford, Oxford University Press.
Macdonald, D. W. and A. J. Loveridge, Eds. (2010). The Biology and Conservation of Wild Felids. Oxford, Oxford University Press.
Macdonald, D. W. and Feber, R. E. (2015), Wildlife Conservation on Farmland Volume 1: Managing for Nature on Lowland Farms,  317 pages, Oxford University Press, Oxford
Macdonald, D. W. and Feber, R. E. (2015), Wildlife Conservation on Farmland Volume 2: Conflict in the Countryside,  319 pages, Oxford University Press, Oxford