Contact details
Email: christine.gerrard@lmh.ox.ac.uk
Telephone: 01865 274289
Role: Chair of the English Faculty, University of Oxford; Barbara Scott Fellow and Tutor in English, Lady Margaret Hall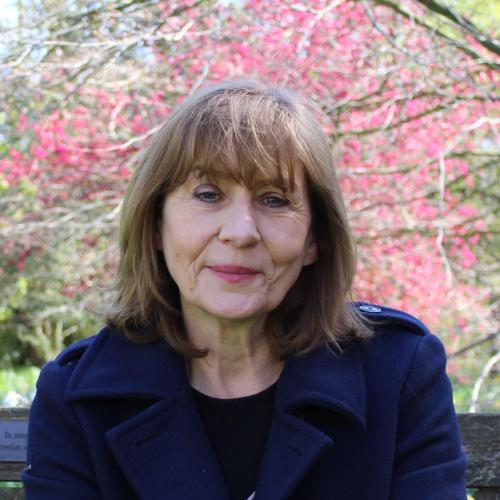 Biography
I grew up in Enfield and came to Oxford as an undergraduate from my local comprehensive school. After completing a BA in English Literature, I headed to the US, where I held a Thouron Fellowship at the University of Pennsylvania. My postgraduate degrees in American Literature and my doctorate on early eighteenth century political though reflect two of the key interests that have shaped my life. I was Robert Browning Fellow at Pembroke, Junior Research Fellow at Exeter College, college lecturer at Balliol, and was subsequently appointed to a CUF fellowship in English at LMH, where I'm Barbara Scott Fellow and Professor of English. During the academic years 2020-22 I was Vice-Principal and then Interim Principal of LMH. I am currently Chair of the Oxford English Faculty. 
Research interests
My work is interdisciplinary in nature. I'm particularly interested in the intersections between literature, politics, and philosophy. Between my first book, The Patriot Opposition to Walpole: Politics, Poetry and National Myth 1725-1742, and my current edition of Jonathan Swift's writings on Queen Anne's reign, The History of the Four Last Years and Related Writings, I have been attempting to figure out how authors navigate the tensions between political thought and pragmatic party politics. I am passionately interested in women's writing. Following a ground-breaking conference on Memory in Anatolia, Turkey, in which I gave the keynote address, I've been exploring how women writers across different cultures act as repositories and arbiters of memory and commemoration. This is the subject of my forthcoming study on Women and Memory. I'm also increasingly interested in digital resources for the humanities. My Faculty Fellowship at the Ashmolean Museum inspired me to create a prize-winning lecture series, 'Democratising the Classics', using Cabinet, a digital resource developed by the Oxford Internet Institute which enables students to manipulate museum objects remotely.
I currently hold a Knowledge Exchange Fellowship with TORCH which centres on a three-way collaboration between the Oxford English Faculty, the National Trust and English Heritage. Along with an LMH post-doctoral student, Dr Jemima Hubberstey, and a group of LMH English students we are staging a revival of a 1797 aristocratic comedy, The Woodcutter, which is touring LMH, Wrest Park and Wimpole in June 2023.
Selected recent publications
'What the Women of Dublin did with John Locke',  Royal Institute of Philosophy (2020).
'Laetitia Pilkington and the Mnemonic Self', The Review of English Studies Volume 70, Issue 295, June 2019, pp. 489–508.
'Martha Fowke's Elegies on Mary, Lady Chudleigh, 1711-1726', in The Circuit of Apollo: Eighteenth-Century Women's Tributes to Women, ed. Laura Runge and Jessica Cooke, University of Virginia Press (2019), pp. 54-67.
Memory and the Eighteenth-Century Female Poet', in Memory in Western Literature, 3 vols. (Sivas, Turkey, 2018), vol.1, 1-23.
'Senate or Seraglio? Swift's "Triumfeminate" and the Literary Coterie', Eighteenth-Century Ireland (December 2016).
'Poems on Politics' in Jack Lynch, ed., The Oxford Handbook of Poetry (Oxford: OUP, 2016).
'The Hillarian Circle, 1719-1726: Scorpions, sexual politics and heterosocial coteries' in Re-evaluating the Literary Coterie, 1580–1830: From Sidney to Blackwood's, Editors: Bowers, Will, and Crummé, Hannah, Palgrave 2016.