Contact Details
Email: grant.tapsell@lmh.ox.ac.uk
Telephone number: 01865 274260
Role: Fellow and Tutor; CUF Lecturer; Dean of Degrees; Fellow Archivist; Fellow Librarian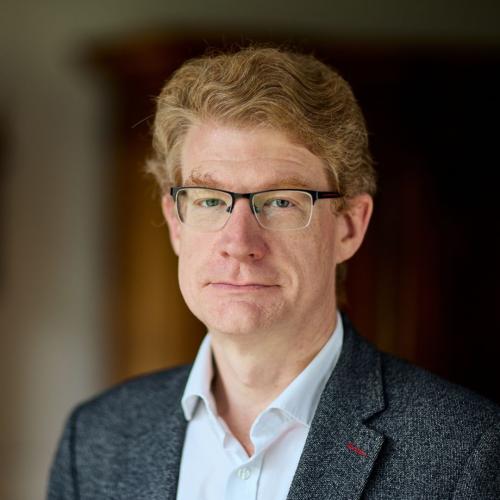 Biography
I read Modern History at LMH from 1995 to 1998, before migrating to Cambridge for graduate study. Over the years since completing my PhD in 2003 I have held a British Academy Postdoctoral Fellowship in Cambridge, a Departmental Lectureship in Oxford, and an AHRC Early Career Fellowship. Before returning to LMH in 2011, I enjoyed five years as a Lecturer at the University of St Andrews.
Research Interests
My interests lie primarily in the political and religious history of the early modern British Isles. My research has been focused on Restoration Britain and Ireland, particularly early Whig and Tory 'party' politics in the wake of the Exclusion Crisis. Recently I have worked on the Church of England across the seventeenth century more broadly, and I am currently engaged on a study of William Sancroft (1617-93), Archbishop of Canterbury from 1677/8 to 1690, examining his developing role within the religious disputes that complicated English politics from the 1630s to the 1690s. As a step towards an eventual biography I am editing a book-length collection of Sancroft's letters for the Church of England Record Society.
Teaching
My teaching covers a number of early modern British and European history papers, as well as aspects of historiography and historical method. I am primarily interested in the history of England between the break with Rome and the Revolution of 1688/9, and the deepening interactions between England, Scotland, and Ireland during the seventeenth century.
Courses