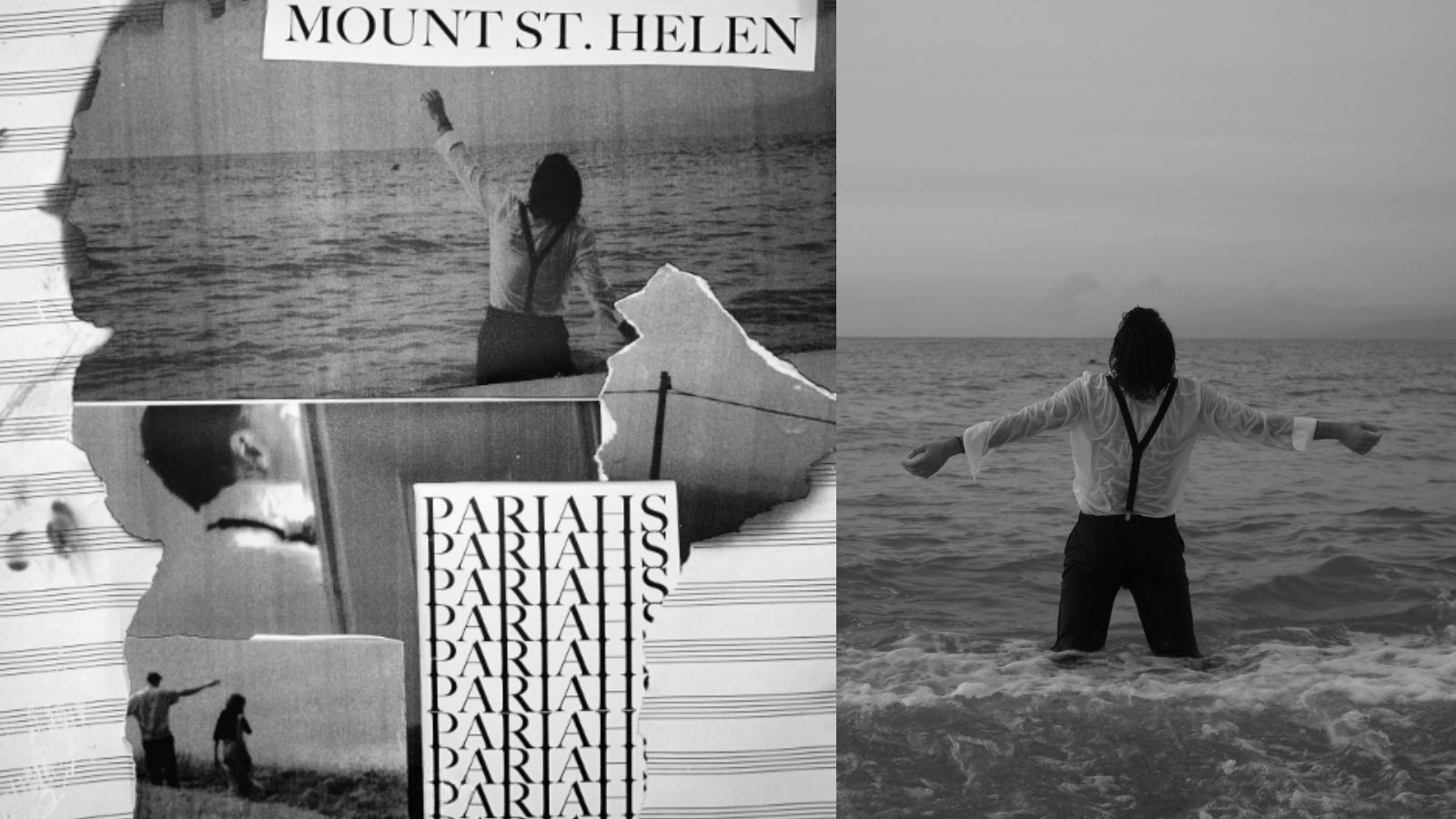 Third year Music undergraduate Aris Sabetai is celebrating the release of his debut single, 'Pariahs', performed under the stage name Mount St. Helen.
The release of 'Pariahs' marks the latest stage in Aris's Mount St. Helen project, which began during lockdown when he explored blending his love of 90s guitar music with new, ethereal string arrangements and pop sensibilities.
The inspiration for Mount St. Helen's music is very varied, ranging from indie cinema, animation and poetry through to European culture, religion and a fear of flying. Although frequently focusing on themes of nostalgia, faithlessness and loser-dom, the music of Mount St. Helen is ultimately intended to be a celebration of difference, optimism and hope.
The musical inspiration for 'Pariahs' was a personal one for Aris: "The process started with the passing of my grandmother – a violin player who left me her violin in her will. Not a violin player myself, I started to pluck the instrument and layer random sounds into Ableton Live. Consequently, the whole track developed in my bedroom in London within a few afternoons."
Lyrically, says Aris, the song "includes vignettes of different pariahs - the political revolutionaries, the religious heretics, the socially ostracised. Combining at the end, the track is ultimately a union of those who are different, those who challenge the norms. It's a Lenin-Joan of Arc-John Bender dance party; the parade of outcasts, misfits, philosophers."
'Pariahs' is available to stream on Spotify, and you can watch the video on YouTube. You can follow Mount St. Helen on Instagram @mount.st.helen.