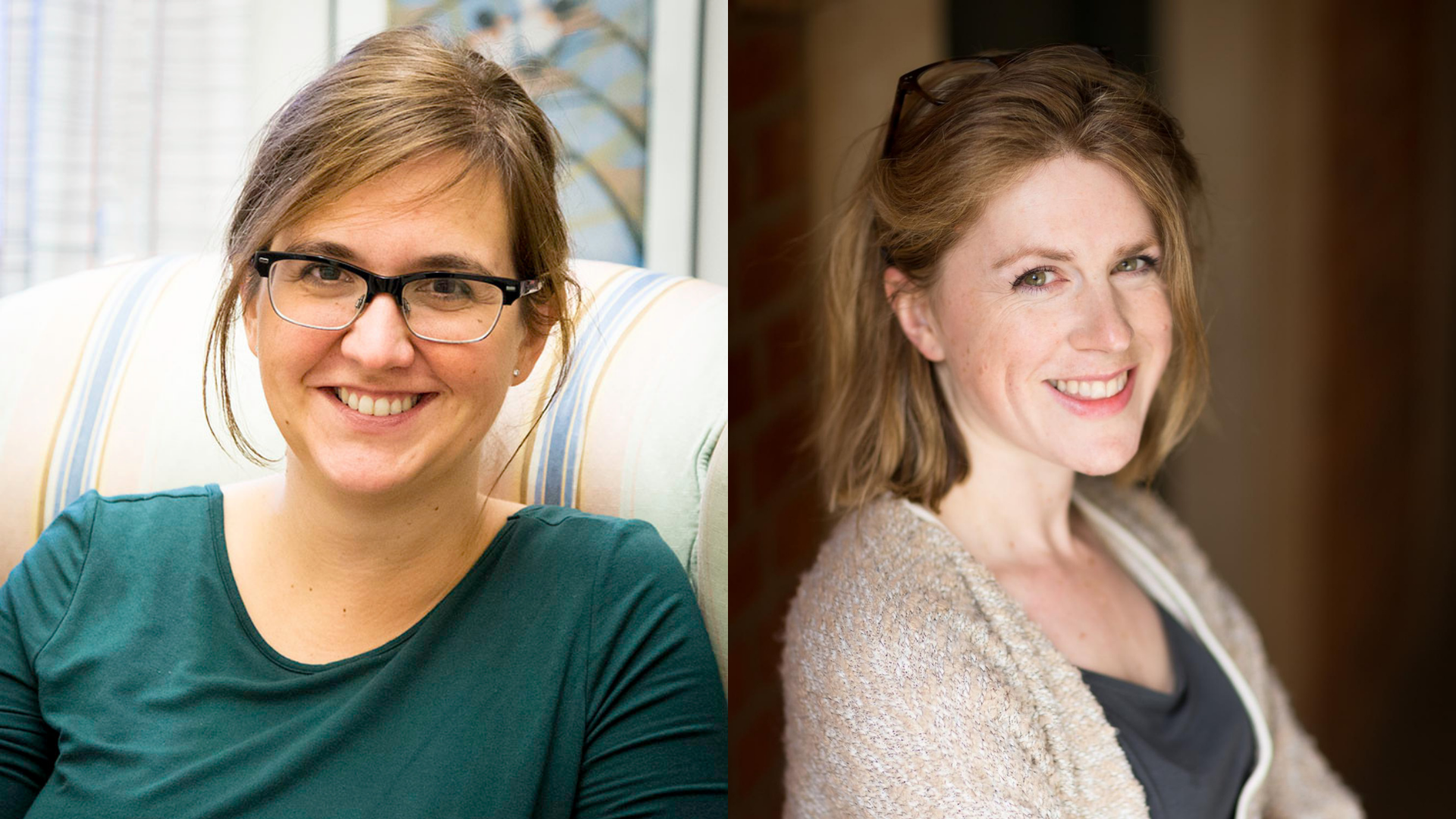 Congratulations to Sanja Bogojević (Fellow and Tutor in Law at LMH) and Sophie Ratcliffe (Fellow and Tutor in English at LMH) who have both been awarded the title of full Professor in the University of Oxford Recognition of Distinction Awards. This process involves giving an account of one's career to date, and a panel of assessors both within Oxford and from other Universities worldwide.
When asked about her achievement Professor Bogojević said:
"It feels like Santa came early this year!  I'm obviously absolutely thrilled about the award, and progression to full professorship. I am grateful to work in an academic environment that encourages curiosity-led research. This has meant that I have been able to work in a broad range of legal fields, and, as an environmental law scholar, examine the construction and application of environmental rights, markets (including carbon markets, and 'greening' of public procurement), environmental aspects of large-scale infrastructure, such as airports, and the Belt and Road Initiative, as well as greenhouse gas removal technologies used to reach net zero obligations. Both the college and the University place emphasis on teaching, and this too has enriched both the every-day work life, and my research. My latest monograph, Great Debates in EU Law, co-authored with Jeremias Adams-Prassl, takes inspiration from many years of EU law tutorial teaching."
Professor Ratcliffe was also overjoyed with her achievement and said: 
"I am delighted and honoured to have been awarded the title of full Professor. The award looks for those who have achieved distinction in all the aspects of what it means to be an academic at Oxford - research, teaching and administration - and I am thrilled that my contributions in these fields have been recognised. In administrative terms, I was proud to lead the English Faculty through a rigorous assessment in relation to gender equality, resulting in the external Athena SWAN award. I am also extremely pleased that the significance of my particular kind of research, which often takes risks in terms of approach, has been formally recognised in this way. My most recent book The Lost Properties of Love was autocritical and creative, offering a slantwise exploration of histories of reading, of emotion, motherhood and grief. Other recent work has included collaborations with NHS doctors, considerations of feeling and sculpture, thinking about 1980s pop and reflections on the idea of the self as an edited being. I will look forward to continuing to explore new ways of writing and thinking in my forthcoming book about childhood, nineteenth century literature, and the idea of the libraries - and I am glad to have my approach to research noted in my chosen title - Professor of Literature and Creative Criticism.
"None of my research would be possible without teaching. Not a day goes by when I don't find myself thinking through new ideas with my students - and I am extremely grateful for the privilege of thinking with our brilliant undergraduates and graduates. I would not have felt confident enough to apply for the Professorial title without the enabling atmosphere of LMH as a research and teaching community, and to the many colleagues who have offered an encouraging word, or an interesting insight, to help me do my best work. I hope, in my turn, to continue to encourage others. It's a rare thing to get to do, every day, something that is so genuinely pleasurable and interesting, and that feels like it matters so much. Every time I walk through the LMH Lodge, or the Bodleian, I can't quite believe my good fortune."