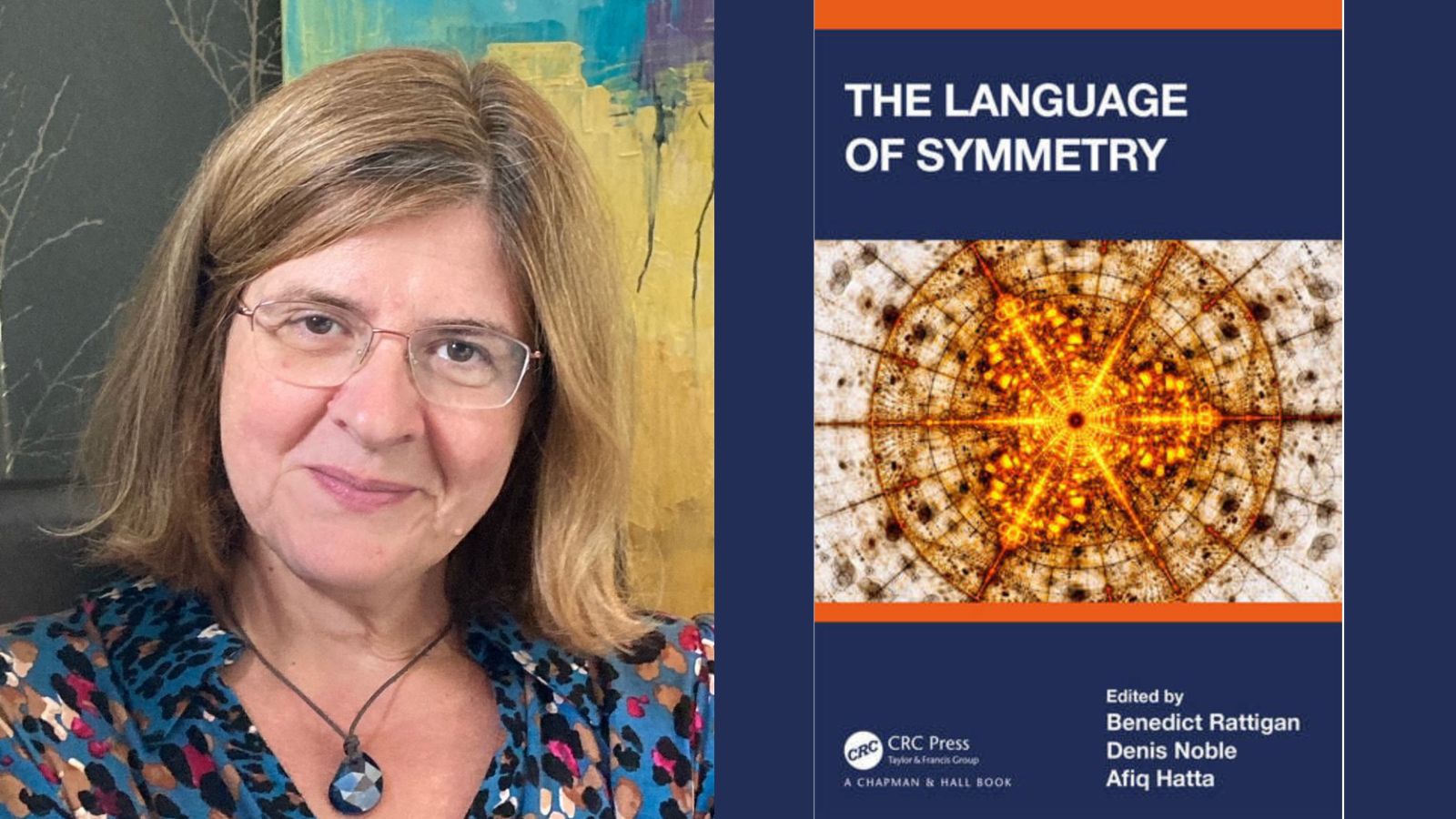 Professor Dimitra Rigopoulou, LMH Senior Research Fellow in Physics and Professor of Astrophysics, has contributed a chapter to a new book, The Language of Symmetry, published by Chapman & Hall on May 16th 2023.
The Language of Symmetry is a re-assessment of the structure and reach of symmetry, by an interdisciplinary group of specialists from the arts, humanities, and sciences at the University of Oxford.
Professor Rigopoulou, whose research focuses on the evolution of galaxies and the growth of structure in the Universe, contributed a chapter on 'Entropy and symmetry in the Universe', in which she explores how these two seemingly 'inconsistent' concepts have shaped the world we live in. Entropy is a measure of the 'disorder' in a physical system and without it the Universe would have been very different to what we see today. Yet, despite this state of ever-increasing disorder, our everyday life is also full of harmonious symmetries. Did our Universe move from order to disorder in order for galaxies, planets and life to exist?
The book aims to open up an interdisciplinary discourse in the study of symmetry, exploring topics such as order and chaos in the formation of planetary systems; symmetrical structures in western classical music; and how biological systems harness disorder to create order.
Earlier this year, Professor Rigopoulou and nine other Oxford professors from disciplines ranging from music through philosophy, physiology, logic and physics and astronomy, explored the idea of symmetry and how it is expressed in different ways in the different fields at a symposium at the British Museum.