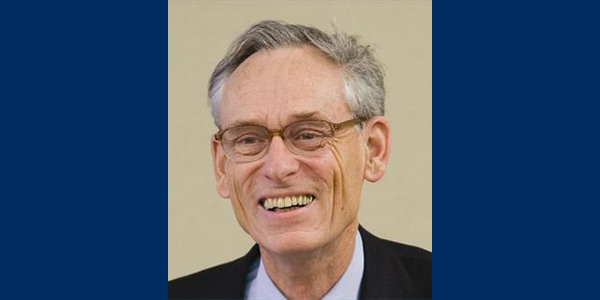 The death of Sir John Elliott on the 10th March deprived LMH of one of its most distinguished Honorary Fellows, and the scholarly world of one of the greatest historians of the last sixty years. The scale of his achievements is difficult to represent in summary form. In 1963 he published not just his first academic book - The Revolt of the Catalans: A Study in the Decline of Spain, 1598-1640, one of the most striking debuts in the modern history of the profession - but also his second - the extraordinarily influential and durable Imperial Spain, 1469-1716. The latter was written partly to fill a gap in suitable reading for the Cambridge undergraduates he was then teaching as a Fellow of Trinity College. As there was no adequate English-language general account of Spain in the era it became a world power, he had to write his own. Elliott's exceptional abilities were recognised with a chair at King's College London in 1968, and an invitation to give the Wiles Lectures at the Queen's University, Belfast in 1969. By the time that he turned 40 in 1970 he had published two further remarkable books, Europe Divided, 1559-1698, which inspired generations of sixth-formers to go on and read history at university, and The Old World and the New, 1500-1650. This was a superbly readable account of the interaction of empires and peoples around what has since developed into a very dense historiographical field: 'the Atlantic world'. It is astonishing that anyone carrying significant loads of teaching and administration could have accomplished so much, so rapidly, but the books were complemented by a raft of sparkling essays in learned journals - Elliott was one of those very rare academics capable of writing both the consistently pellucid prose necessary to carry the reader through a major monograph, and also to be pithy and provocative in the shorter form. Despite the demands of such literary endeavours he enjoyed remarkable success as a supervisor of graduate students, notably R.J.W. Evans, Richard Kagan, Geoffrey Parker, and I.A.A. Thompson. Elliott would be immensely touched when - during the dreary constraints of Covid lockdown in 2020 - Parker organised a Zoom call of his former students to celebrate their supervisor's 90th birthday.
These achievements were, however, just the beginning. Having been elected a Fellow of the British Academy in 1972, Elliott moved in 1973 to the Institute for Advanced Study at Princeton - a post entirely without teaching obligations, in which he could pursue even larger scale projects than he had been able to attempt so far. The fruits of seventeen years in the US included a raft of studies concerned with the immensely influential career of Gaspar de Guzmán, Count-Duke of Olivares. A two-volume edition of primary sources relating to Philip IV's great minister-favourite paved the way to a major biography in 1986, which won the Wolfson Prize and consolidated the reputation that led to his appointment as Regius Professor of Modern History in 1990, and to his being knighted for services to History in 1994. A notable trait of Elliott's work - the value of comparison - was also evident in his Richelieu and Olivares, a version of the Trevelyan Lectures he had given at Cambridge in 1983. As if this were not enough, another strand of writing emerged during his American years: the art-historical. Working intensively with Jonathan Brown, Elliott co-authored in 1980 what amounted to the biography of a building designed to house the art collections of 'the Planet King': A Palace for a King: the Buen Retiro and the Court of Philip IV. This fulfilled an aesthetic interest evident from Elliott's very first visit to Spain in 1950. Then he had been awe-struck by the work of Velázquez in the Prado, especially the immense equestrian portrait of Olivares. Although even a man as energetic and efficient as Elliott was somewhat slowed by the demands placed on academics in Oxford, his long retirement after 1997 was intimidatingly industrious. In particular, he developed his interests in Spain's imperial activity in the Americas, typically rendering this even more challenging by developing the theme as a work of comparative history in the multi-award-winning Empires of the Atlantic World: Britain and Spain, 1492-1830 (2006). He also continued his concern with state formation, and the phenomenon of 'composite monarchies', with the timely Scots and Catalans: Union and Discord (2018) - which both fed off and stimulated considerable political discussion within Iberia and the British Isles. The Spanish Embassy in London played host to a major reception to mark the book's publication, in the year Elliott turned 88, reflecting his immense status in the Spanish-speaking world. Perhaps most remarkably of all, he then embarked on a major final project: a history of the Portuguese empire, contracted with Yale University Press as he approached his tenth decade. This absorbed his attention through the debilitating era of Covid-lockdowns, and right up to his death.
Elliott was without question the pre-eminent historian of Spain in its age of greatness and (self-conscious) decline. But he insisted throughout his career that Spanish history needed to be understood in comparative European terms, rather than being seen as unique. A gift for archival study never degenerated into the antiquarian accumulation of mere detail: it was always allied to a tremendous sense of big pictures, and phases of change and development. Theses needed to be developed; arguments needed to give shape to research programmes. It is perhaps when great historians offer accounts of those by whom they were influenced that they offer the most penetrating autobiographical remarks. In Elliott's case, this could relate to the inspirational works of the French historians Lucien Febvre or Fernand Braudel - the latter's advice to the young Elliott to work mainly on economic history was nevertheless ignored. But anyone wanting to approach Elliott's inner drive and outlook could do worse than turn to his description of the leading Catalan historian, Jaume Vicens Vives, whose conversation and kindness sustained him during a lengthy period of archival research in Barcelona in 1955-6.
'I was impressed above all by his vigour, his sheer historical intelligence, and the intensity of his commitment to history as a serious intellectual enterprise.... Those years taught me the obligation of the historian to follow what he believes to be the truth, however uncomfortable the consequences may be. All societies need their myths; but all societies also need their historians to question those myths, and to ensure that the past does not become fossilized in the minds of the present.'
LMH was fortunate to be associated with such an exceptional scholar after his appointment as an Honorary Fellow at the suggestion of the then Principal, Frances Lannon, herself a leading historian of modern Spain. Sir John's intellectual example and personal kindness were appreciated by many Fellows of the college during his visits to events and feasts. He played a part in the discussions that led to the Spanish artist, Hernán Cortés Moreno, being commissioned by the college to paint the superb portrait of Dame Frances Lannon as Principal that grace's Hall (Moreno had painted Elliott too). He was also kind enough to address the college's undergraduate-run history society on two occasions: he remained keen to meet the young, and to hear about their interests. The first of those talks, in 2014, was perhaps particularly influential, since he offered a condensed version of his intellectual autobiography, published as History in the Making (2012). It remains too easy for Oxford undergraduates to lose sight of the fight that historians are living figures, with their own views, and the extent to which the everyday and the exceptional combine to shape their research projects. At dinner after Sir John's second talk, in 2018, conversation turned to all of the diners' earliest historical memories. Student jaws sagged when our guest paused thoughtfully, and then said: "Probably it would be Mussolini's invasion of Abyssinia." His good health, longevity, and undimmed intellectual power combined to make his death a great shock, even at the age of 91. His work continues to inspire. A recent LMH History student wrote after the news of Sir John's death broke: 'Reading lists always became a lot more inviting when he was on them! Spending a term reading his work every week for [the first year paper] Conquest and Colonisation [Spain and America in the Sixteenth Century] was among the most enjoyable times I had at Oxford.' Hopefully current students and alumni will continue to enjoy reading his superbly written histories for many years to come.
Grant Tapsell
Fellow and Tutor in History