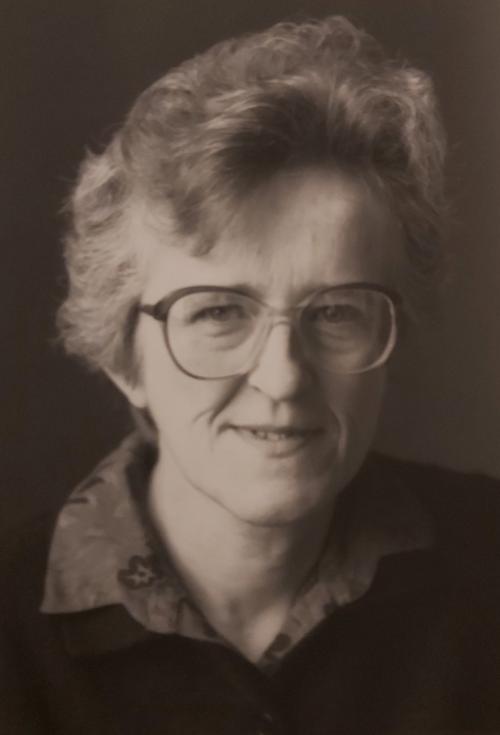 We are deeply saddened to hear of the death of Anne Hudson (1938-2021), who was a Fellow and Tutor at Lady Margaret Hall for nearly forty years before she was elected to an Honorary Fellowship on her retirement in 2003. As many of you will know, Anne became progressively unwell over the last calendar year, and she died yesterday evening after suffering breathing difficulties.
During her LMH years Anne was an inspiring and caring college tutor. Several of her former students (both graduate and undergraduate) have progressed to distinguished careers in the field of Medieval English Studies. Anne always continued to mentor and to support them. Whether she read draft materials, discussed scholarship, repeatedly brought younger and more established scholars together over her dinner table at home, Anne's kindness and generosity were boundless.
Anne transformed Medieval English Studies through her work on John Wyclif and his followers. Her edition of Selections from English Wycliffite Writings (1978) made important texts available for the first time with an editorial apparatus that was clear and enlightening: her magisterial The Premature Reformation (1988), remains unsurpassed. It is a ground-breaking study of the importance of religious dissent in late medieval England which traverses the disciplines of literature, history and theology in English and Latin. That Wycliffite studies is now such a staple of late medieval studies worldwide is the result of Anne's persistent intellectual energy and acumen.
Anyone who has worked in this field is indebted to her scholarship. Anne produced numerous editions and studies; amongst them: Lollards and Their Books (1985); Doctors in English: A Study of the Wycliffite Gospel Commentaries (2015), and Two Revisions of Rolle's English Psalter Commentary and the Related Canticles (2012 -14). With Pamela Gradon (her former tutor at St Hugh's), she produced the four-volume edition of English Wycliffite Sermons (1990-96). Anne was also Co-Investigator on the 'Towards a new edition of the Wycliffite Bible' research project which ran from 2016-2018. During 2021, when health allowed, she worked on a new edition of The Glossed Gospels. Few scholars have been able to combine Anne's mathematical patience and erudition as an editor with her commanding discursive study of the textual materials she so meticulously uncovered.
In 1976, Anne she was elected a Fellow of the Royal Historical Society, and she became a Fellow of the British Academy in 1988. For several years she was Director of the Early English Text Society. Anne was Professor of Medieval English at the English Faculty from 1989 to 2003. She gave unstintingly of her time both to the English Faculty where she was Chair of the Board, Director of Graduate Studies, and a member of the University's North Commission. She fulfilled many roles at LMH including Senior Tutor. She was a loyal, supportive colleague and an assiduous and wise contributor to College Governance.
Anne combined teaching, scholarship, and public service with numerous other interests. She read The Times every day; her love of early Classical music was prodigious and profound. She was an intrepid traveller, especially but not only in Eastern Europe and its bordering lands. Always generous, Anne returned from a trip to the USA with a bright red toy lobster: a birthday present for the daughter of one of her early graduate students.
Anne's wisdom, her wit, and her memorable turns of phrase will be sorely missed. Many will remember Anne as a scholar who achieved eminence when there were few female academics to do so. Those lucky enough to be amongst Anne's friends will also remember a remarkable person with a great gift for friendship - and a very good sense of mischief.