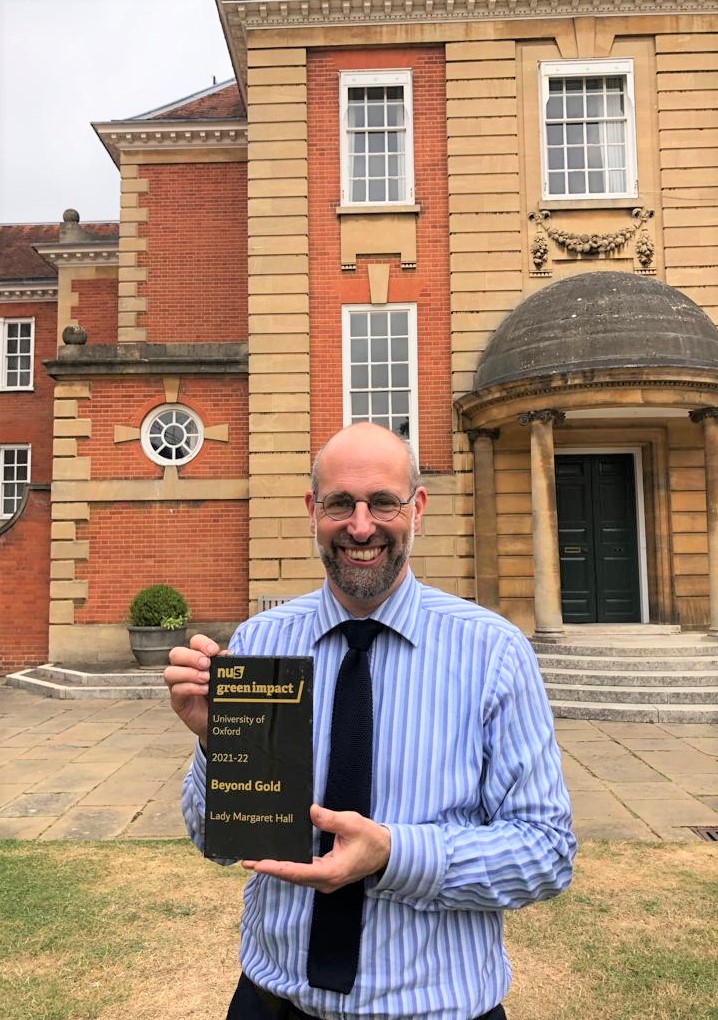 Last week the University of Oxford held its seventh Environmental Sustainability awards ceremony, hosted by the Vice Chancellor, Dame Professor Louise Richardson. The ceremony took place at the Sheldonian Theatre.
Approximately 150 staff and students from across the University came together to recognise and celebrate their contributions toward the University's strategic environmental goals.
Lady Margaret Hall received a "Beyond Gold" award in the NUS Green Impact scheme, which is a national scheme providing simple and effective ways for staff and students to make their buildings, departments or colleges more sustainable.
LMH is the only college to achieve that level this year!
All participants were accredited with either Beyond Gold, Gold, Silver or Bronze awards, based on their progress through the years.
In the past two years, the teams encountered additional challenges due to the recent pandemic. However many of them continued to work on their Green Impact activities throughout.
More information about the awards and the winners can be found here.
Congratulations to all the winners!