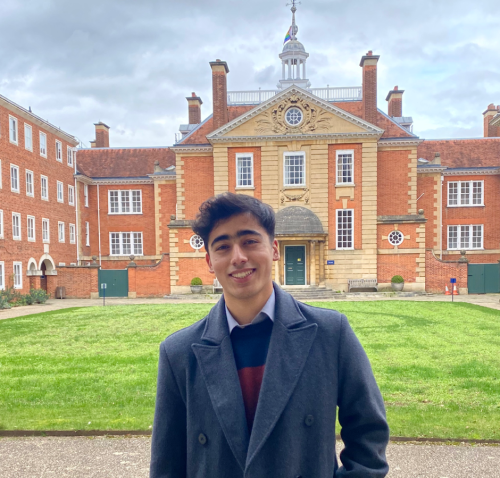 Ahmad Nawaz, second-year Philosophy and Theology student at LMH, has been elected as President of the Oxford Union debating society.
The Oxford Union was founded in 1823 as a debating society, and every Thursday evening during term time the Union hosts one of its main debates. Speeches from many of these debates attract significant media attention worldwide; past speakers have included high-profile names from politics and popular culture. 
Ahmad has called it a shock to be elected and said he felt emotional about the result; "I come from a background where so much has happened in the last six years of my life, points where I didn't think I would be at this university, but being elected president is a surreal experience which still hasn't sunk in. Your life will pick back up and if you are determined to make a difference then do something."
Ahmad is currently Treasurer of the Union and will take up his presidency at the start of Michaelmas Term 2022. He has said he wants to make the Union more inclusive and attractive to marginalised groups and those from disadvantaged and disabled backgrounds.
You can read more in national coverage from the BBC website and The Times.