LMH Principal Professor Stephen Blyth, Fiona Blyth, and Associate Development Director Anna Bates recently returned from a visit to meet alumni in Singapore and Hong Kong.
The visit signified a welcome return to the region after a three-year absence due to the pandemic. As well as meeting individually with alumni and supporters to discuss the transformative impact of philanthropy, Professor Blyth was delighted to meet over 70 friends of LMH at drinks receptions in both Singapore and Hong Kong. Attendees included local alumni, parents of current students, Visiting Fellows and undergraduate offer holders.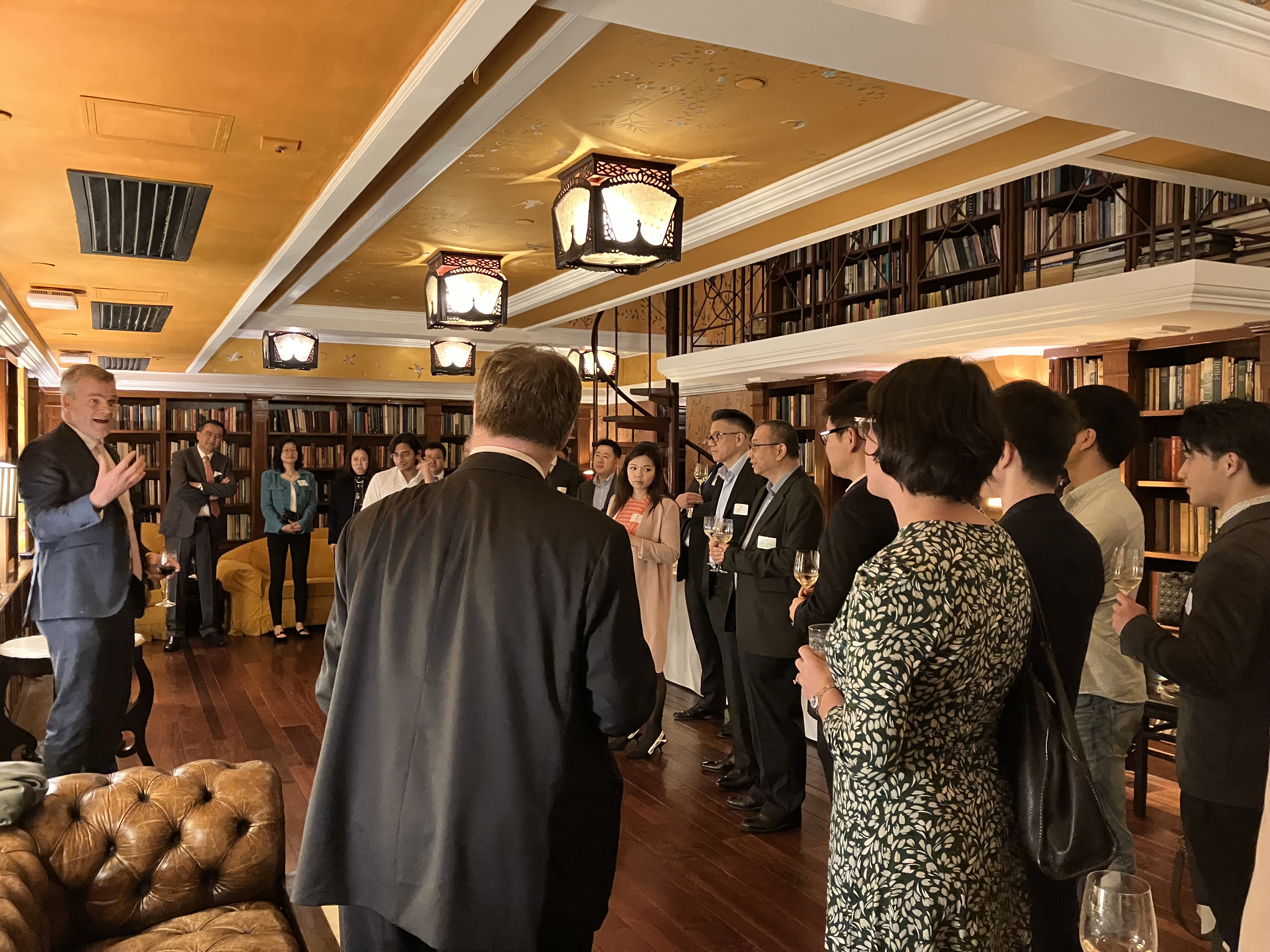 Professor Blyth shared his initial observations of life at LMH and set out the main priorities for his tenure, including championing academic excellence, continuing to increase access and reduce barriers to a collegiate education, and strengthening the College's finances. He also highlighted the vital role alumni will play in the College's future through philanthropic engagement.
LMH recognises the importance of engaging with our international alumni community, and we are delighted to be working with a group of alumni volunteers in both Singapore and Hong Kong to strengthen and develop local networks through a series of ongoing "LMH Local" social events.
Professor Blyth, Fiona and Anna are very grateful to all of those involved in organising the trip and to local alumni for extending such a warm welcome during the visit.