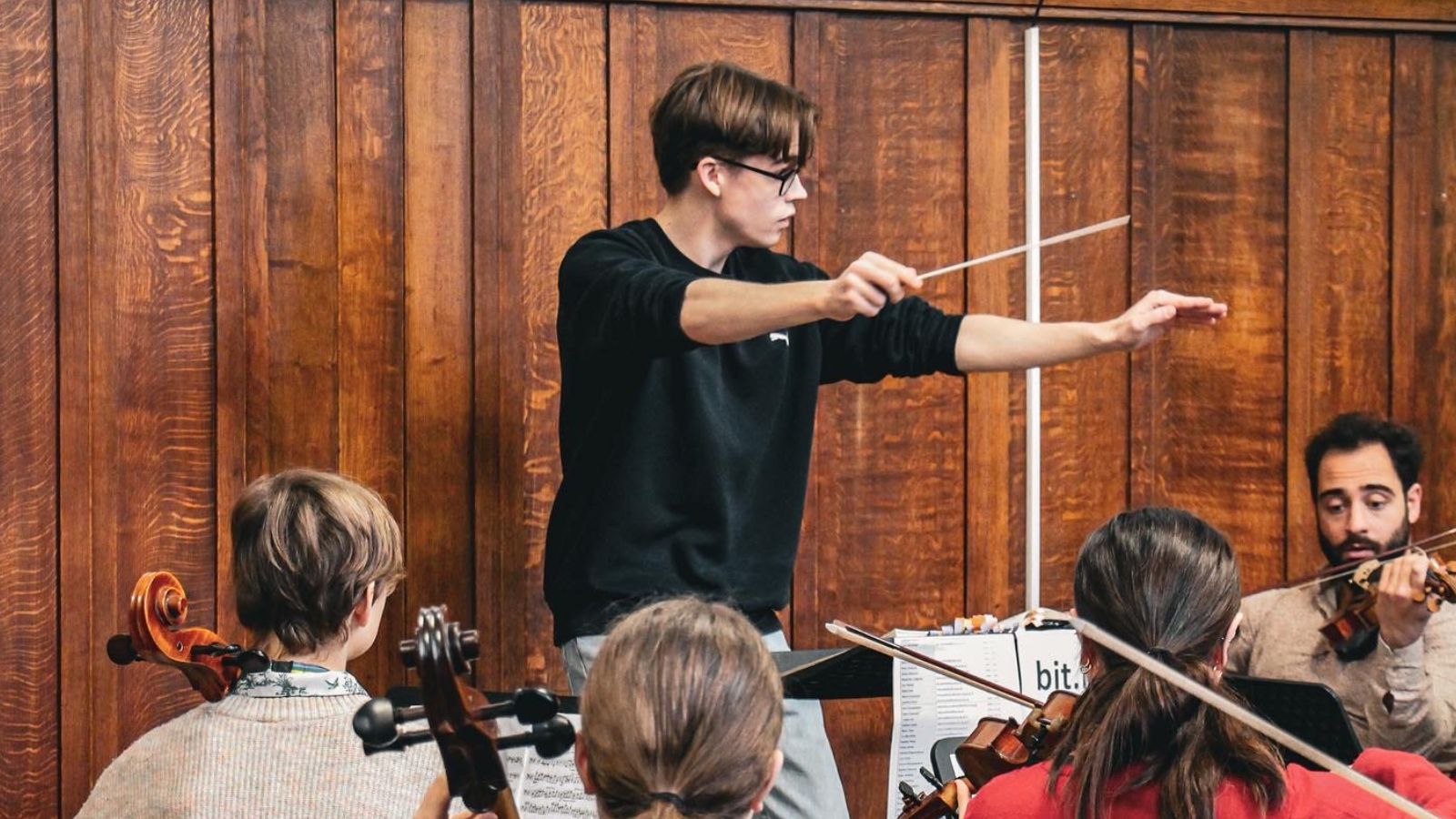 LMH graduate student Felix Kirkby (2023, MSt Theology) is organising and conducting the Oxford Festival Orchestra's next charity event, "The OFO Plays Beethoven and Bruch". Their concert will be held in the Sheldonian Theatre on Saturday 25th November.
Every penny from ticket sales will be donated to the Davison Young Music Fund, which provides grants and scholarships to school-age musicians otherwise unable to pay for their lessons and instruments.
On the night, Felix will be conducting Beethoven's Coriolan Overture, Bruch's Violin Concerto in G, and Beethoven's Seventh Symphony. Cristian Grajner de Sa (a Classic FM Young Star) will be performing the Violin Concerto. While the orchestra is mainly composed of Oxford students, performers will also include young musicians from leading conservatoires, in addition to world-leading instrumentalists from the London Philharmonic and the English National Opera.
Felix has been single-handedly running the orchestra since its inception in 2022. What started as a small ensemble quickly morphed into a far more ambitious charitable project, aiming to give other student musicians the chance to play with stellar professionals while in the process supporting charitable causes closely related to music and the arts. 
Book your ticket
The Festival Orchestra's concert will take place in the Sheldonian Theatre on Saturday 25th November at 8pm. Doors open at 7.30pm. Please note that the concert will be professionally filmed and recorded. Tickets available at: bit.ly/MICH2023.