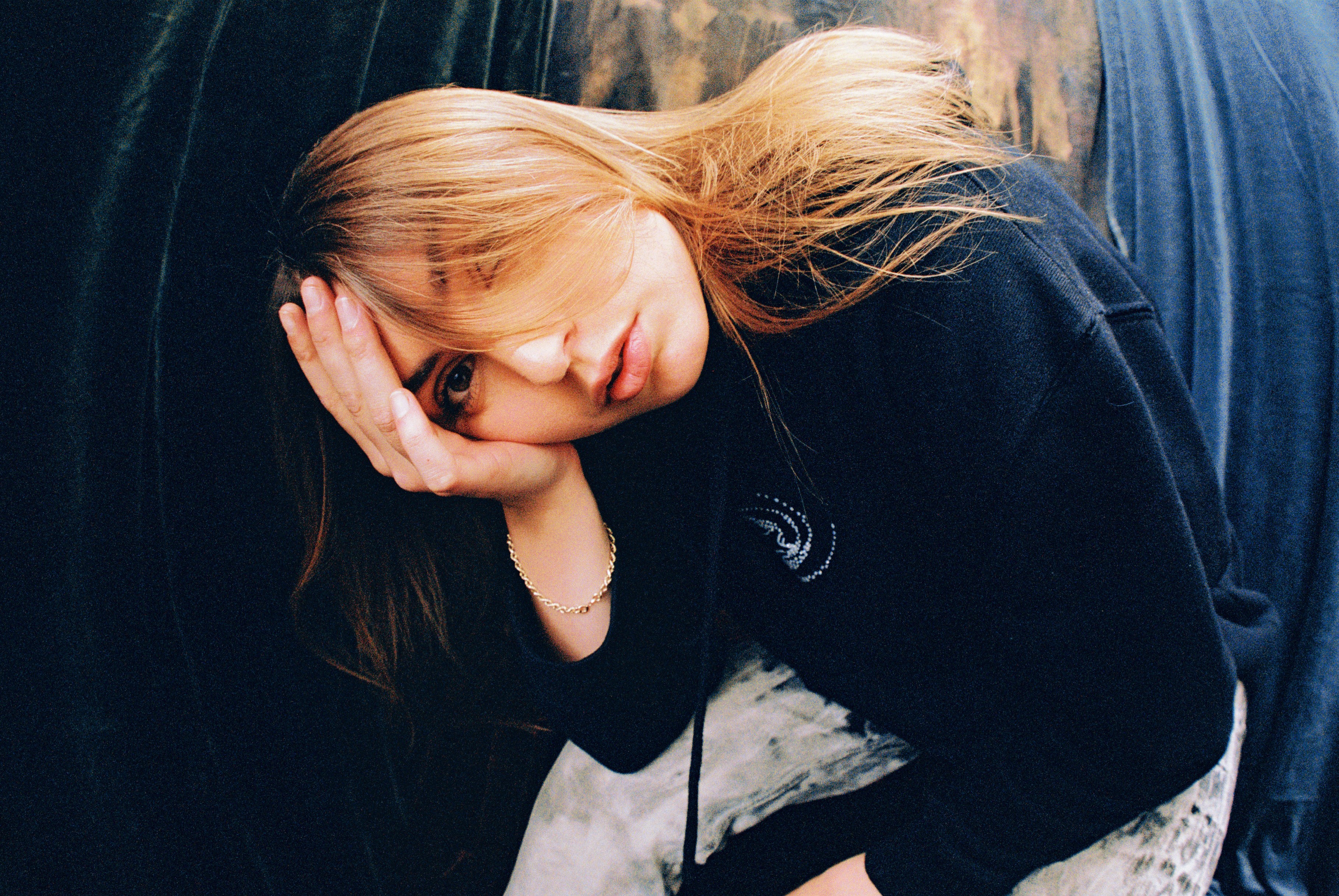 We are delighted to share great news about LMH alumna (2018 BA English Language and Literature) Emmeline Armitage. Emmeline has signed a record deal with Sony, and her first EP Satellite Navigation System is expected to be released on 28th October!
About Emmeline
Emmeline's story began in what she describes as "mythic rolling hills" in a small village in West Yorkshire alongside her father, a poet and playwright, and her mother, who works in radio drama. Growing up, her Saturdays were spent in rehearsals and choreography sessions with her grandfather who was a pivotal player in the local theatre community, writing and directing annual pantomimes.
"My grandfather was a big champion of me and inspiration for me and in many ways saw me on the stage, long before even I did'.
Emmeline flexed the dexterity of her skillset and, on a whim, entered a national poetry slam which she won. Ready or not, she had to reveal to her parents what she'd been up to, invite them to see her at the showcase and kick start her journey. 
"Every time I performed spoken word, it seemed to incite the same response from people. They would come up and say 'you're performing lyrics without music', so it was from that point that I started thinking about where I would get a beat from and how I could translate what I was doing with that medium."
It didn't take Emmeline long to manifest her dream of pursuing writing. She enrolled at Lady Margaret Hall to study English Language and Literature, and connected with other aspiring producers and beatmakers she met at parties, laid her lyrics over Soundcloud beats, started experimenting by rewriting the words of her favourite songs, and soon amassed a block of demos. She then went on to do an MA in Literary Non-Fiction at Royal Holloway.
About Emmeline's debut EP
By November 2021, she clocked Fraser T Smith, long-time collaborator and producer to Kano, Stormzy, Dave and Ghetts, at a gig, introduced herself, and asked whether he had any advice for the music industry.
"He was really generous in the conversation. He gave me some advice, told me to send him some of my demos, and he'd give them a listen." 
Fraser liked what he heard and arranged a meeting with Emmeline and his manager the following day, where they exchanged their creative influences, process and people they were inspired by. He sent Emmeline a beat, beautifully encased in lo-fi electric guitar and twinkling keys, and she sent him back what is now the second track on her debut EP Satellite Navigation System, entitled 'Frank'. Since then, Emmeline and Fraser T Smith have created music together at a breakneck pace, levelling up each other's limitations at every turn.
Follow the link to listen to Emmeline's music.