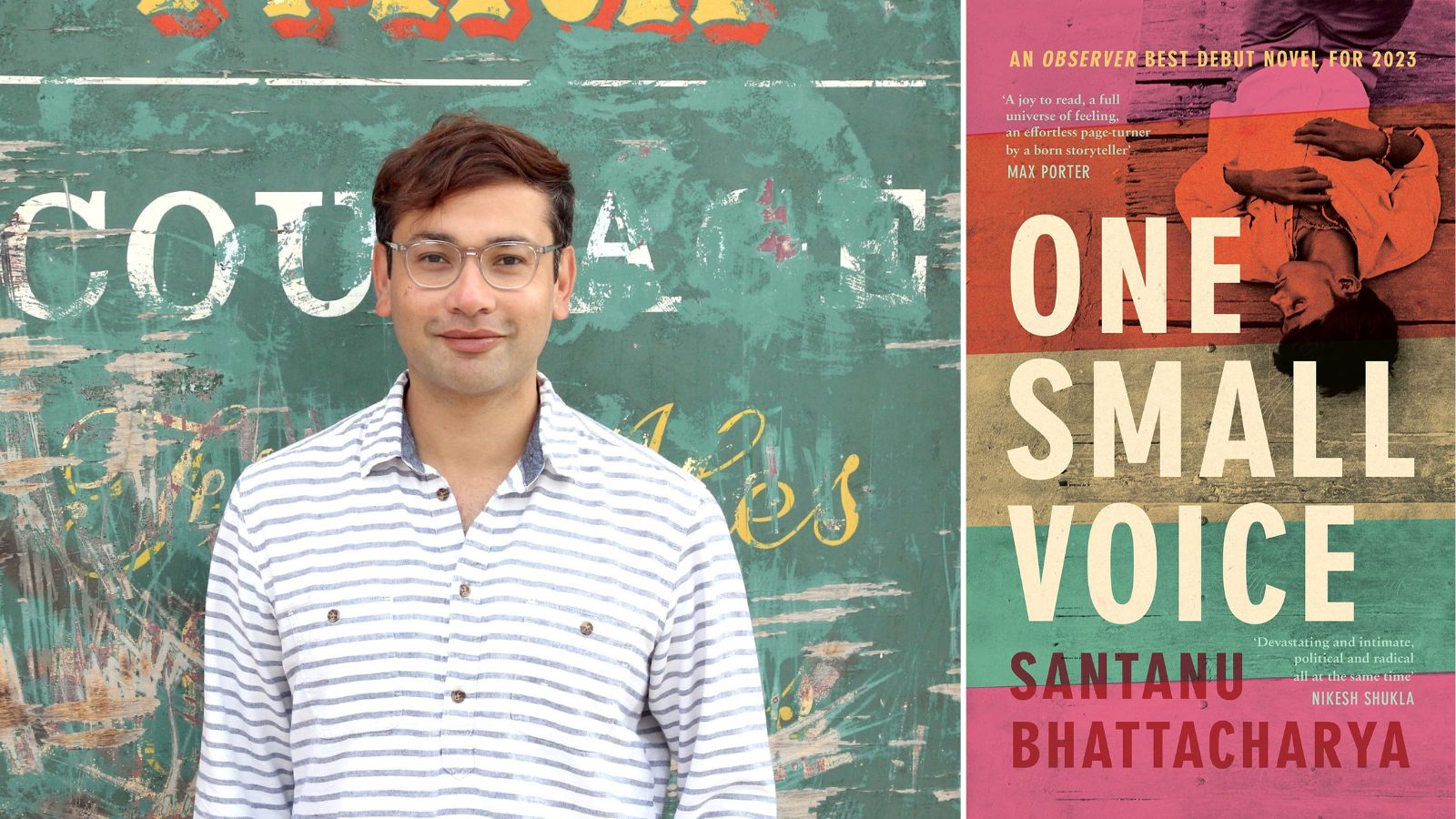 LMH alumnus Santanu Bhattacharya's (2015, Master of Public Policy) debut novel, One Small Voice, has been receiving a lot of attention since it was published in February this year.
Set in India, Santanu's novel spans a period of 30 years. Beginning in 1992 in Lucknow, Uttar Pradesh, at time when the whole country is in the grips of terrible riots, the reader is introduced to ten-year-old Shubhankar (Shabby), who witnesses an act of mob violence that changes the course of his life and his relationship with his family. 
After internalising the trauma of what he witnessed, the story follows the next 25 years of Shabby's life as he grows up and moves to Mumbai in search of an escape from the path he is on. In Mumbai, Shabby and his new friends, Syed and Shruti, begin to question whether there might be other roads they could choose.
Santanu explained in an interview with Platform magazine: "On the one hand, [Shabby] is trying to find a way out of his trauma. On the other hand, he is experiencing life as a young person – making friends, exploring love, grappling with family expectations. Through his life, we're able to see some of the major changes that have taken place in the country over the last three decades, and how those have impacted the youth and their relationships".
At its heart, One Small Voice is an exploration of the youth of India – what they feel, the experiences they have, and how they find their place in a country that is ever-changing and yet standing still. Santanu drew on his own experience of growing up in India, before he moved to the UK seven years ago to study.
Described by Max Porter, author of Grief is the Thing with Feathers, as: "A joy to read, a full universe of feeling, an effortless page-turner by a born storyteller", and by author Nikesh Shukla as: "Devastating and intimate, and political and radical all at the same time. Bhattacharya's storytelling talents are limitless", One Small Voice has already gained considerable acclaim.
Santanu is the winner of the 2023 Desmond Elliott Prize Residency, and the 2021 Mo Siewcharran Prize, the Life Writing Prize and a London Writers' Award. His works have nominated for the 4thWrite Prize, Blue Pencil Agency First Novel Award, and Pontas/JJ Bola Emerging Writers' Prize. His short fiction writing has appeared in Commonwealth Writers' adda and TOKEN magazines. He is a graduate of the Tin House Writers' Workshop. He currently lives in London.
Earlier this year, Santanu was listed as one of the 10 best new novelists for 2023 by The Guardian.
One Small Voice, published by Fig Tree, is widely available at all book retailers.