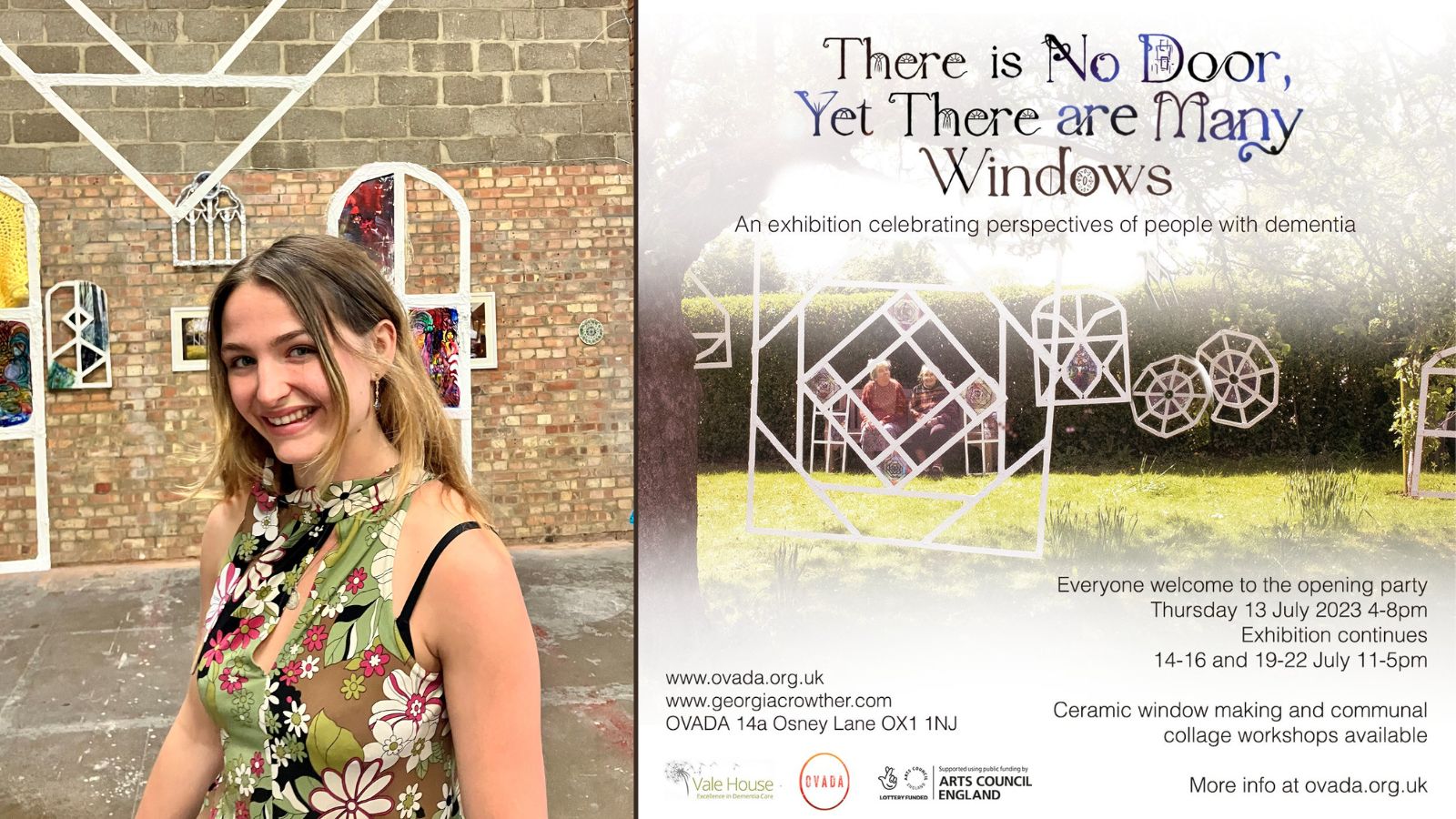 LMH alumna Georgia Crowther (Arburn, 2017, Bachelor of Fine Art) hosted an exhibition of her work with care home residents with dementia at the Ovada Gallery in Oxford in July.
The exhibition, titled 'There is No Door, Yet There are Many Windows', showcased the perspectives of residents from Vale House, a dementia specialist care home in Sandford on Thames. The title of the exhibition was based on a comment made by a resident while they were making art. For Georgia, it became a metaphor: there is no door to escape dementia but there are still windows, offering glints of nostalgia and empowerment.
Since completing her BFA, Georgia has worked as an artist and is currently training to become an art psychotherapist. Her work dissects art as a transformative tool to present new models for creativity across healthcare settings.
For this exhibition, funded by the Arts Council England, each resident at Vale House designed a personalised window reflecting their life, interests, and their current reality. The exhibition provided a platform to celebrate the perspectives of people with dementia, and to demonstrate their ability to experience lucidity, creativity and fulfilment.
The windows that made up the exhibition were individually crafted to reflect the memories and emotions of the creators. Through the use of photographs, mementos, textures, colours and found objects, each one tells a story of a life lived. Together, the installation of windows represented a home and became a metaphor for a community shaped by varying outlooks.