Many congratulations to Dr Sophie Ratcliffe, Fellow and Tutor in English at LMH. Her project Unsilencing the Library won an award in this year's Vice-Chancellor's Public Engagement with Research Awards, which celebrate public engagement work across the University.
The award-winning project Unsilencing the Library is a collaborative exhibition at Compton Verney Art Gallery and Museum. The project focused on finding the creator of a 'mock' bookshelf, a key decorative feature at Warwickshire's Compton Verney, in which all the authors were women, and co-curating an exhibition with the public, which opens in June.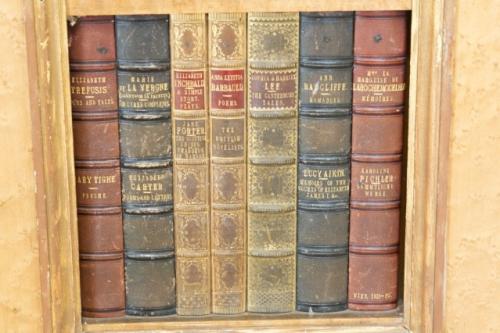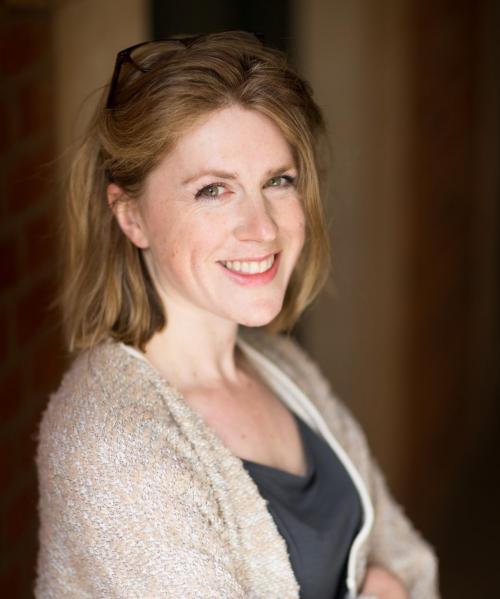 The project team, led by Dr Sophie Ratcliffe, invited a series of individuals and communities to select real books to accompany this Victorian feminist bookshelf. This year's guest curators include actor and campaigner Emma Watson (also a Visiting Fellow at LMH); local school pupils, and members of Prison Reading Groups. The project has been a diverse and exciting collaboration, engaging with nearly 100 prisoners (60,000 through prison media), school pupils, teachers, bookbinders, textile designers, and museum staff. You can also find out more about this project by listening to a recent episode of Woman's Hour on BBC Radio 4 (starting at 20:32)
The Vice-Chancellor's Public Engagement with Research Awards recognise and reward those at the University who undertake high-quality engagement activities and have contributed to building capacity in this area. Unsilencing the Library was one of six winners in the Project category of the awards. The announcement was made today, 28th of June, at an awards ceremony at the Oxford University Museum of Natural History hosted by Vice-Chancellor Professor Louise Richardson.