Whether you have a special learning difficulty, a physical or sensory disability, a chronic health condition, mental health issues, we want to support you.
(Key logo by © Niamh Simpson for LMH)
Click on the button below to read and see more about accessibility at LMH.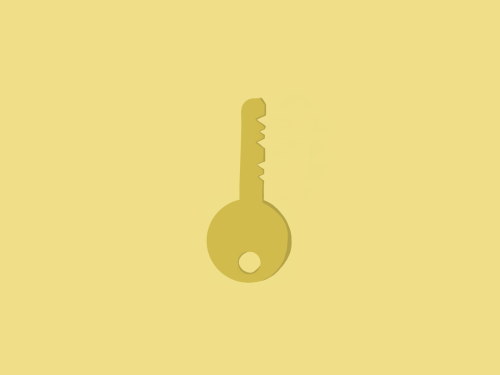 At Oxford over 3,000 students have declared a disability.
"Disability" is a category that is much broader than many people think. The definition of a disability we use is that described in the Equality Act 2010 and includes a wide range of conditions, both visible and invisible, which have a substantial and long-term impact on day-to-day activities. Disability can include:
Specific learning difficulties (SpLD)

Sensory or mobility impairments

Mental health conditions

Autistic spectrum disorders

Long standing illnesses or health conditions.
Disclosing a disability
Do let us know if you have a disability or mental health condition that might affect your wellbeing. It makes it much easier for LMH to give you any help you may need. By law, the Equality Act is there to ensure that we make reasonable adjustments for our less-abled students. We welcome all students irrespective of their ableness. You can find a number of students' profiles sharing their experiences of Oxford here.
LMH disability lead and disability coordinator
LMH has a designated member of staff who manages any academic adjustments needed for students with disabilities (such as Braille, or extra time, sign language interpretation, dyslexia).
If you need advice about exam arrangements, or teaching modifications contact the Senior Tutor - Dr Anne Mullen at 01865 275347 or senior.tutor@lmh.ox.ac.uk.
The Senior Tutor is the person to contact if you need special adjustments for exams, or if you need support with any aspect of your studies . The Student Support Co-ordinator can also help. If you feel comfortable to do so, please do mention any extra support you need to your tutors.
The Disability Advisory Service (DAS)
The Disability Advisory Service (DAS) provides information and advice on disability issues at Oxford and facilitates support for all UK and international students with disabilities. The team of advisors will discuss with you your experiences and expectations of study and support and consider how they might be met here at Oxford to ensure you can get on with your studies.
The DAS works with you, with LMH, and with your subject department to identify any support you might need. One of their key jobs is to make recommendations for your support. They do this by discussing your disability with you to understand the impact of your disability on your study and gather any medical or educational evidence they might need. They will then write a student support plan with you, to summarise their recommendations. This information will be shared with LMH and your Department who are responsible for implementing your support. They will also provide you with a copy.
Due to the Coronavirus pandemic, all DAS appointments are currently taking place online (rather than in-person).  Our building at 3 Worcester Street is closed until further notice.  If you would like to make an appointment or speak to an advisor, please contact us via disability@admin.ox.ac.uk 
You can also receive support by getting in touch with the LMH Academic Office via academic.office@lmh.ox.ac.uk
Disabled students' allowance (DSA)
To access the full range of disability-related support while at University, all UK students are encouraged to make an application for the Disabled Students' Allowance (DSA).
This is available for students undertaking undergraduate and graduate studies, including those studying through the NHS Bursary Scheme and those working with the UK Research Councils. A step by step guide to applying for Disabled Students' Allowance and other related support can be found here. Do also check our Financial Issues page.