The first Saturday in July is known as Alice's Day, in commemoration of the afternoon on the 4th July 1862 when the Christ Church mathematician Charles Dodgson took the Dean of Christ Church's daughters (Lorina, Alice, and Edith Liddell) on a boat trip, from Folly Bridge to Godstow, where they had a picnic. There they begged him to tell her a story, and so he invented tales of a girl called Alice who had fantastical adventures. He wrote this up for her in a fine manuscript entitled Alice's Adventures Under Ground in 1864, and published an expanded version as Alice in Wonderland in 1865, under the pen name Lewis Carroll with illustrations by John Tenniel.
The actual story might be more complex than that – some suggest that the weather on the 4th July was actually cloudy and rainy, others wonder about the break that happened between Dodgson and the Liddells during 1863. The publication history is similarly rather confusing: the bulk of the very first edition was held back by Tenniel, who wasn't happy with the print quality; but the text blocks were sold to the American publishers Appleton & Company, and were published in 1866 with only their title pages replaced.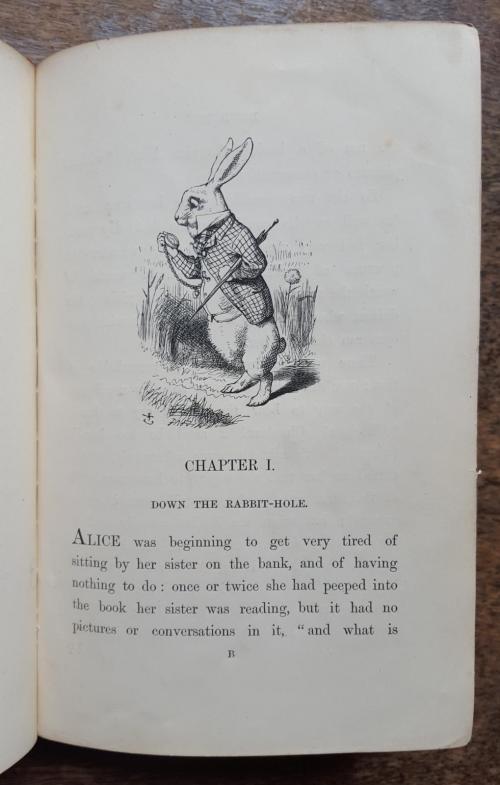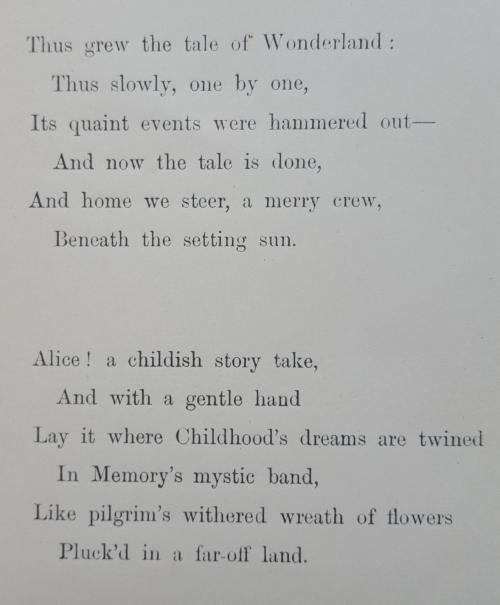 In December 1865 the first mainstream edition was published, with a titlepage dated 1866, and it is this edition that LMH owns rather than the mythically rare true first edition. There are several links between early LMH students and Charles Dodgson – Edith Langridge (LMH 1885–88) reminisced in the Brown Book of 1948 about how he played his 'Game of Logic' at LMH over a series of Thursdays after dinner, perfecting it before its publication.
Find out more about our library