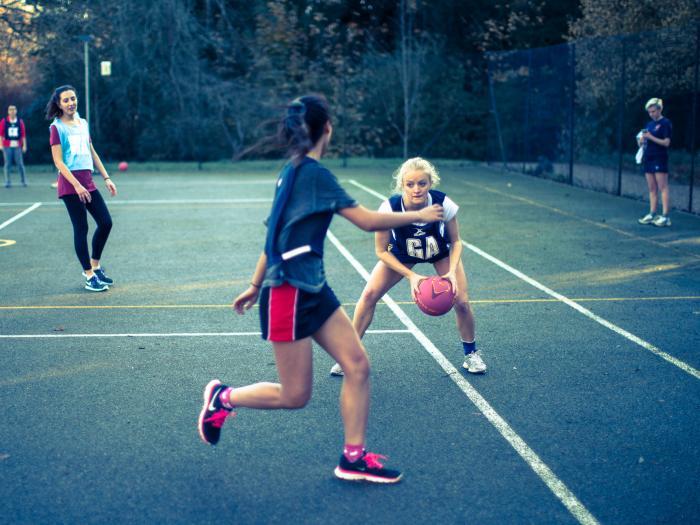 LMH has two full sizes tennis courts, a netball court and a football pitch on site. LMH shares a boathouse on the Isis and a sports field with Trinity College situated on Marston Road. We also have a pool and table tennis table at the LMH bar.
The expansive University Parks are just next door and even the less sportily inclined may be tempted by a friendly game of rounders or ultimate frisbee on a summer's evening – it's only a few steps away, after all! 
We also have an indoor gym equipped with a rowing machine, running machine and weights. Membership is currently charged at £25 for the full year. To sign up to use the gym you first need to complete a short gym induction quiz and make the payment for your membership through UPAY. To enquire further about membership contact bursary@lmh.ox.ac.uk.
College members can also make use of our punts at a charge of £5 per hour per punt.
Punts and tennis court slots can be booked on the Intranet.