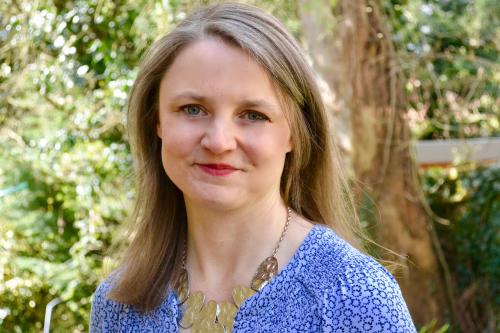 Biography
I was born and brought up in Northumberland, and studied for a BA and DPhil at Oxford, as well as an MA in York. I held a Fellowship by Examination at Magdalen College Oxford, and taught at Kings College London, before returning to Oxford as a Tutorial Fellow at Jesus College (2007-2022). In 2022, I was elected to the J.R.R. Tolkien Professorship of English Literature and Language, a statutory professorship. I am also Chair of the English Faculty Board.
Research interests
My main research interests lie in late medieval literature, especially Chaucer and life-writing and I have published widely in these areas. My 2019 biography, Chaucer: A European Life, won three prizes, was shortlisted for several others, and was named as a book of the year by numerous newspapers. In 2023, I will publish a new book - The Wife of Bath: A Biography. In this book, I develop my interests in medieval literature, in gender, and in life-writing. I also explore literary reception, as this book covers texts up to the present day - including adaptations of Chaucer by Voltaire, Pasolini, and Zadie Smith. I am particularly committed to the public dissemination of my research and am curating an exhibition - Chaucer Here and Now - at the Bodleian library (December 2023-April 2024). You can listen to one of my radio interviews here.
Teaching
I teach the whole range of medieval literature, with a particular focus on later medieval texts and Chaucer. I also teach life-writing and the reception of medieval texts.
Selected publications
The Wife of Bath: A Biography

(Princeton UP, 2023)

 
''Geoffrey Chaucer,' in Sif Ríkharðsdóttir and Raluca Radulescu, Routledge Companion to Medieval Literature in a Trans-European Context 1100-1500 (Routledge, 2022)  
'Form' in Frank Grady (ed.), The Cambridge Companion to the Canterbury Tales (CUP, 2020), 1-20  

Chaucer: A European Life

(Princeton UP, 2019) 

'The Senses,' in A New Companion to Chaucer, ed. Peter Brown (Wiley Blackwell, 2019)  
''Unlocked Doors: Geoffrey Chaucer's Writing Rooms and Elizabeth Chaucer's Nunnery' Studies in the Age of Chaucer 40 (2018), 423-434  
'Chaucer' in A Companion to Literary Biography ed. Richard Bradford (Wiley-Blackwell, 2018)  
'Illness Narratives in the Later Middle Ages: Arderne, Chaucer, and Hoccleve,' Journal of Medieval and Early Modern Studies 46:1 (Winter, 2016)  

A Handbook of Middle English Studies

(Wiley-Blackwell, 2013)

 
'Thomas Usk and John Arderne,' Chaucer Review (2012): 95-105  
'Usk and the Goldsmiths' New Medieval Literatures 9 (2008): 139-77  
'Conflict,' in Twenty-first Century Approaches to Literature: Middle English, ed. Paul Strohm (OUP, 2007), pp. 258-73  
Chaucerian Conflict: Languages of Antagonism in Late Fourteenth-Century London (OUP, 2007)