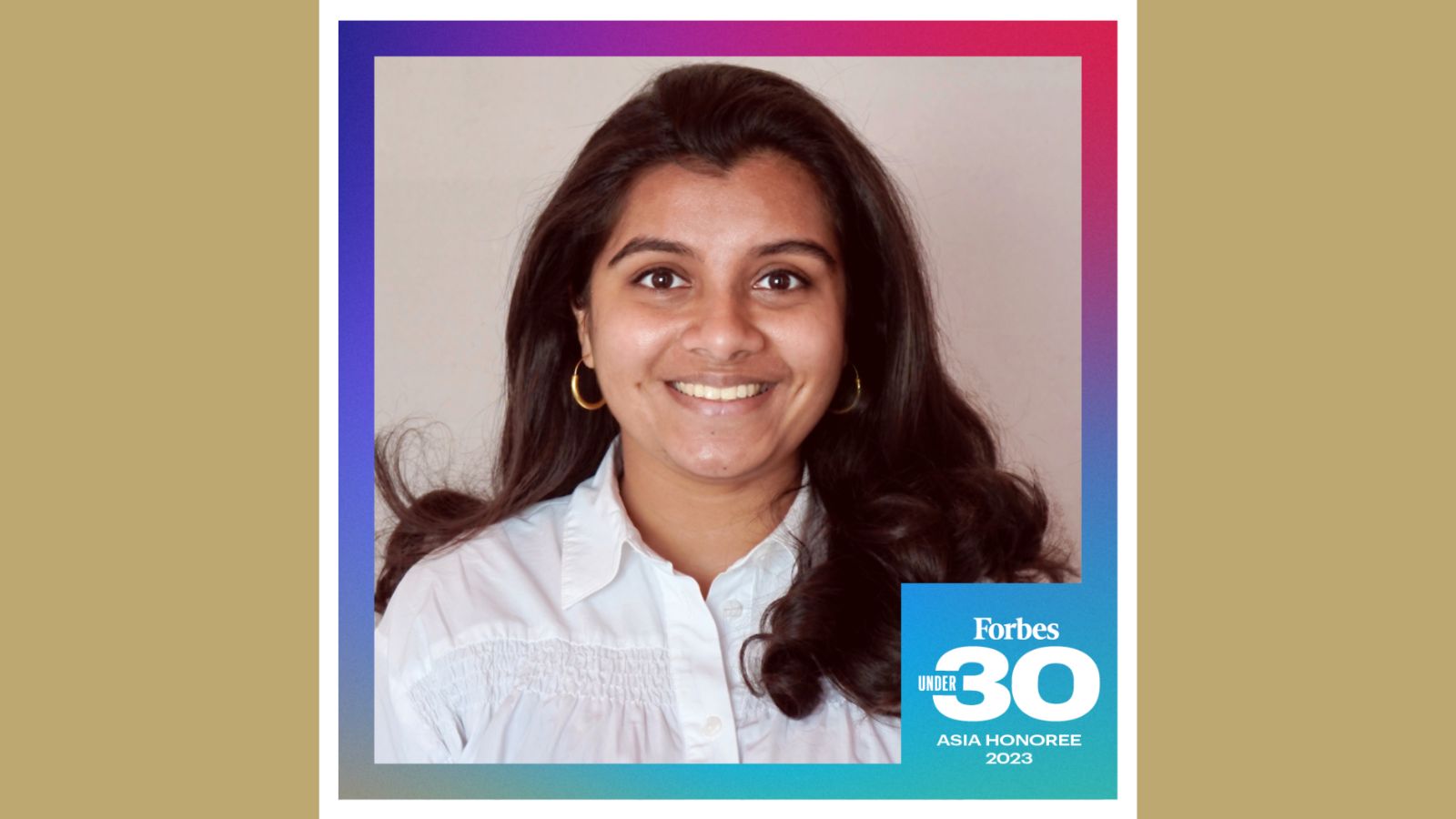 LMH alumna Vishnupriya Rajgarhia (2018, MSt Fine Art) has recently been selected for the Forbes 30 Under 30 Asia list.
The Forbes 30 Under 30 Asia list highlights 300 outstanding young entrepreneurs and trailblazers across 10 different sectors who are effecting positive change and driving innovation in the Asia-Pacific region. This year, over 4,000 candidates were evaluated by the Forbes Asia team and a panel of independent expert judges to create 10 lists of 30 influential young people in a range of categories. 
Vishnupriya, listed in the Arts (Art & Style, Food & Drink) category, is an interactive artist, researcher and academic whose work explores the intersection of arts and policy. Shortly after completing her Masters at LMH she travelled to Venice, where she was a Research Fellow with the 58th Venice Biennale. During her time in Venice, Vishnupriya explored the theme of art and policy, and how soft power like art could help create a bridge for better relations between nation-states. This theme continued to be at the core of her thinking when she started FreeTrade Museums, the world's first live museum. With a focus on intangible cultural heritage, it functioned in 5 states all afflicted by the same conflict, and did not house a single object.
During the pandemic, Vishnupriya worked remotely from India as a Research Assistant for the University of Oxford's Changing Character of War Centre, where she analysed changes in conflict using visual art techniques. Alongside this, she worked with the Indian Ambassador to the United States as a research and teaching assistant.
At the moment, Vishnupriya is working as an Assistant Professor and Visiting Faculty in several different universities, developing courses on skills that she believes will be essential for meaningful impact in the 21st century. She has also found time to showcase some of her work at exhibitions in London and New Delhi.
Of the news that she has been featured in the Forbes 30 Under 30 Asia list, Vishnupriya says:
"As we speak, I am in the middle of setting up my independent consultancy as well as an art archive that traces a very special art collection. Being selected for the Forbes 30 under 30 Asia feels unreal. I'm treating this as a starting line. I'm gathering the courage to make more art-based interventions, scale FreeTrade Museums, and focus on working as an independent consultant which might permit the flexibility to work on more interesting projects. My interest area remains the same: art, innovation, and policy. I also harbour the intention to pursue a DPhil, at Oxbridge sooner rather than later. I hope I get an opportunity to visit LMH again and find my spot in the library!"