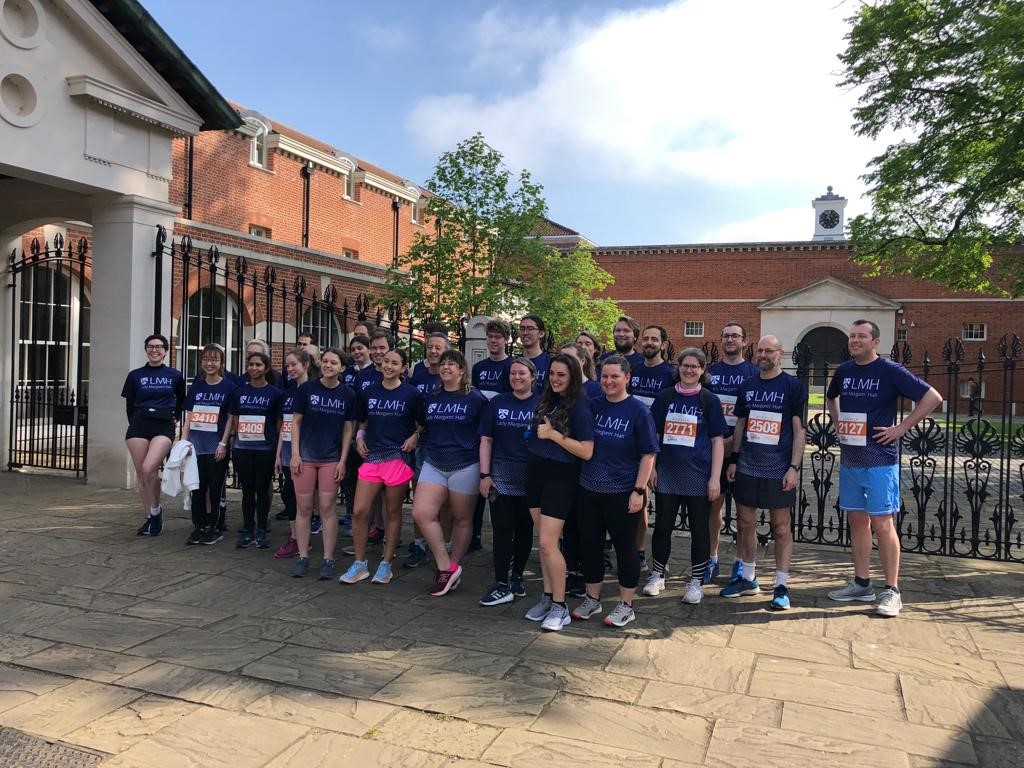 A team of 36 LMH runners took part in the Oxford Town and Gown 10k, in aid of Muscular Dystrophy UK, on Sunday 14th May.
Decked out in their 'Team LMH' t-shirts, and with the sun shining, the runners enjoyed strong College support as they made their way around the streets of Oxford, passing by LMH between the 4k and 5k mark, before finishing in University Parks. Each runner received a medal and a goody bag after crossing the finish line.
All funds raised from the race go to Muscular Dystrophy UK, which supports high quality research to find effective treatments and cures for more than 60 progressive muscle-weakening and wasting conditions.
LMH runners and their guests gathered in College after the race for some well-earned pizza and refreshments!