On Saturday 25th February, LMH's Sophie Lawrence (2019, Chemistry) and Deryn Cressey-Rodgers (2021, Classics and English) competed as part of the winning Oxford team in the annual Oxford vs Cambridge Blues Swimming Varsity Match.  
Oxford achieved a decisive win over Cambridge with a score of 99-81, and LMH students Sophie and Deryn both played their part in that victory. They both raced in the Women's 400m Freestyle, with Sophie taking first place and Deryn coming in a close third. Sophie also won the 200m Freestyle and anchored the 4x100 Freestyle Relay team to their win.  
This year, Sophie was elected President of the Oxford University Swimming Club. She has worked with her committee to see the club grow and develop over the past 12 months and helped to provide opportunities for nearly 150 Oxford students to get involved with all things swimming, to a range of different levels, alongside their studies. One of Sophie's proudest achievements this year was seeing LMH come second at swimming cuppers during Hilary Term following a narrow defeat by St Edmund Hall! 
Both Sophie and Deryn had a very similar route into the sport; they were put into swimming lessons as children by their parents, naturally progressing to joining swimming clubs when they were very young. Since then, their love of the sport has grown and they have dedicated over a decade to competitive swimming alongside their academic studies.  
Sophie in action in the pool (below)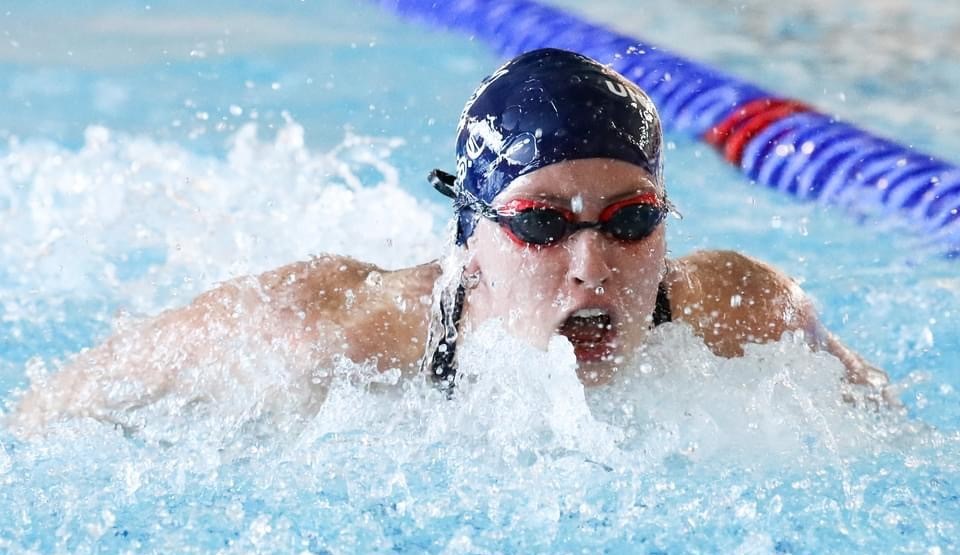 Deryn in the water (below)